Was up in Auckland on the weekend so I dropped by the massive (700 cars) pick-a-part yard to grab a CV shaft for the demio and to have a look for parts for the SP20
There was a GH Mazda 6 sedan there, so I liberated all of the brake calipers and 2 disks for setup purposes, these things are massive compared to the stock brakes!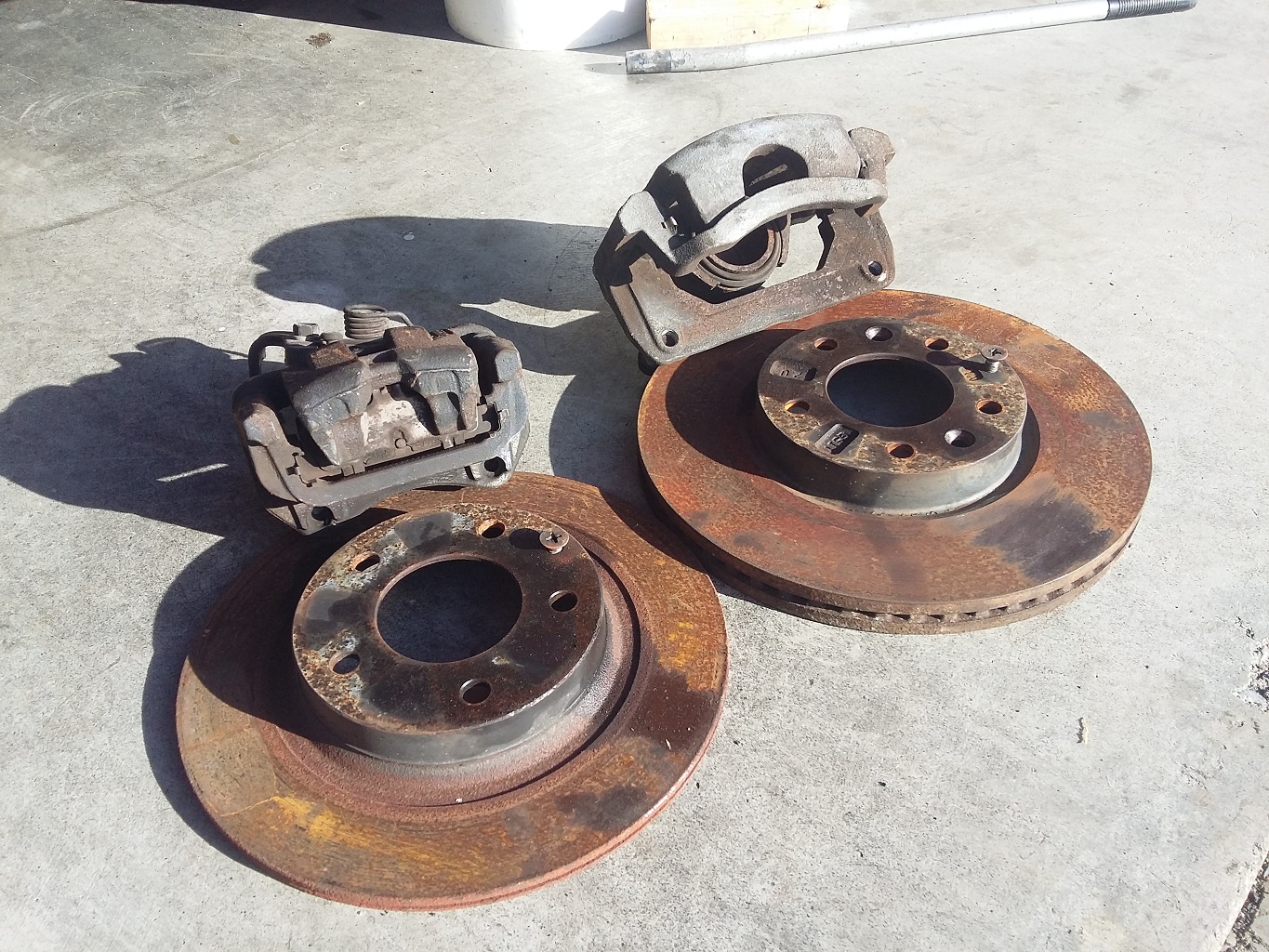 Stainless brake lines are on order as well, now these just need a clean up and paint before they get bolted up, need to sort out the handbrake cable as well.
On the supercharger front, we're waiting on a thermostat housing from a Cleaveland V8 a it has the same bolt pattern but the neck sticks straight out, hopefully it'll do the trick.
Should I go whole-hog and pull this motor out? I need to replace the rear mount, and there's a leak at the gearbox end, plus a new clutch and flywheel would be nice... It's making more sense to pull the whole thing, tidy everything up on a stand, paint the bay and the block but it'll be a challenge stopping it from snowballing out of control lol