Air box installed
After a bit of faffing around the airbox setup is finished and installed!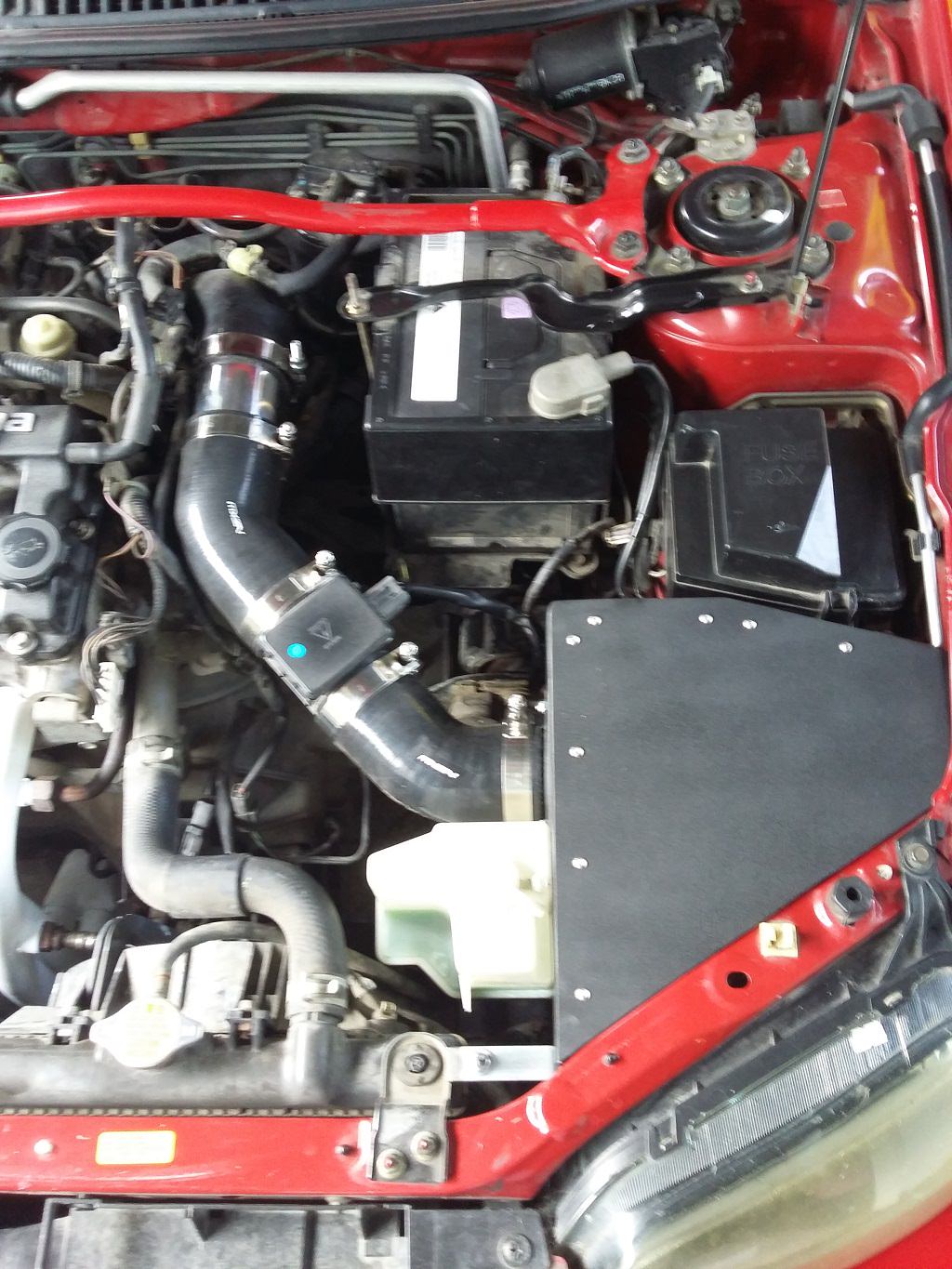 (sorry for the blurry shot)
Made from scrap aluminium it bolts in to factory captive nuts and seals off 95% of the filter from the engine bay, the overflow bottle was relocated on a custom bracket and some silicon bends and alloy tube connect everything together. It's got rivnuts holding the top on for access and even has a hole for the air temp sensor!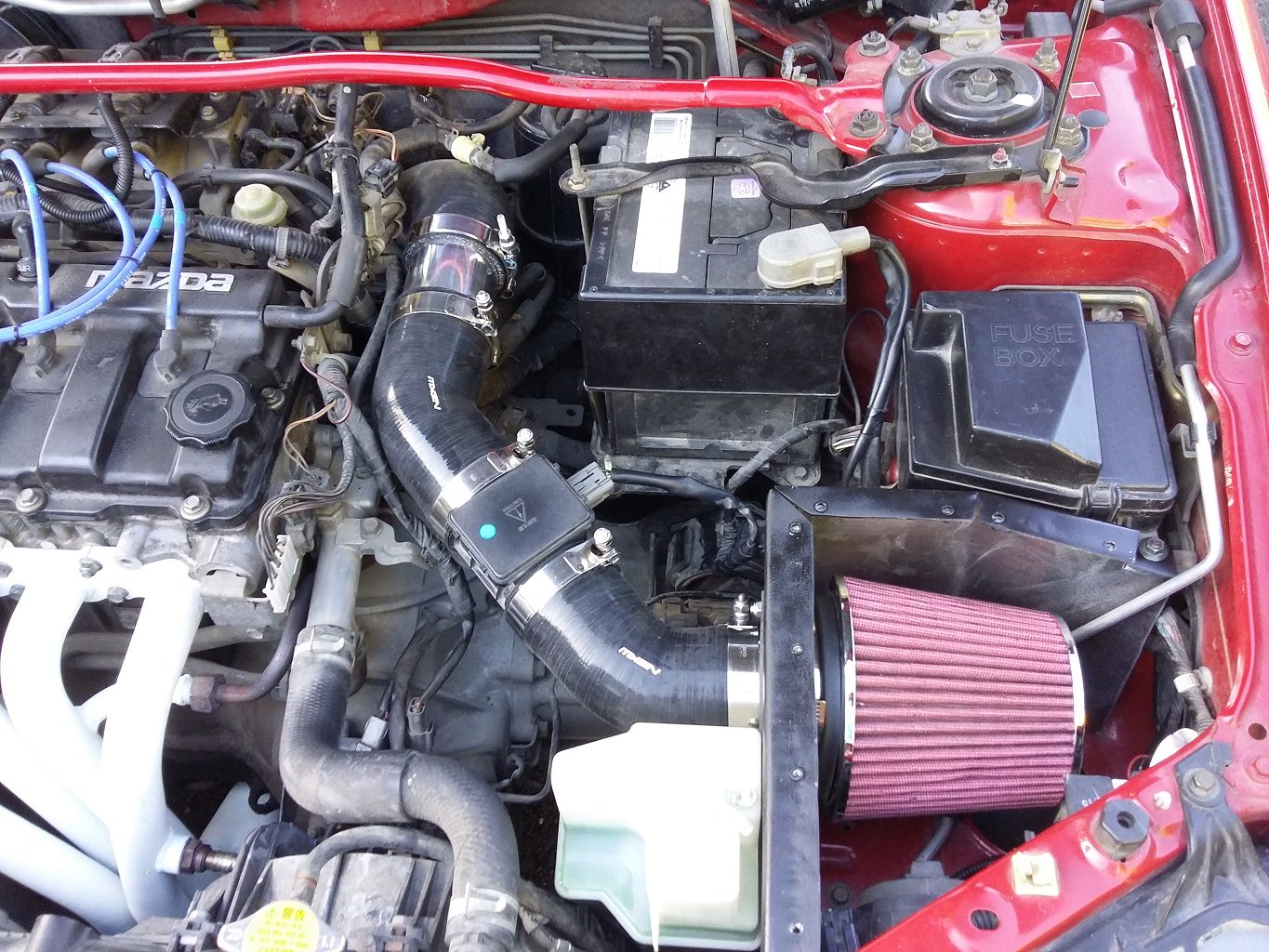 The pod filter sits just behind the headlight and draws air from the lower guard area, I might build a proper air diversion panel and replace the spotlight with an intake at some point...
Performance wise there isn't too much of an improvement, the butt dyno says there is a bit more pick up at around 3500/4000 rpm.
The best bit is the noise! Under load it makes a fantastic rrroooooooottt that's almost louder than the exhaust, Reminds me of my old Escort with it's twin choke carb
Next on the project list is....
Not much really, I really want new seats and the idea of a supercharger keeps popping up for some reason
Over the Christmas break I want to tidy the exterior up, finally fix the front bumper and a few other areas before deciding what to do next.