Went out this morning to bed in the new pads. That turned out to be interesting as the pedal was very soft. Had to pump it a couple of times to get it to stiffen up, then the next time I went to brake it was the same. Apparently bleeding was not complete, first time I have had that problem. I was able to get them bedded in.
Back to the house and I put her up on the QuickJack to swap the master cylinders. Had to pull the cowl plate, shock tower brace, cruise control actuator and 'charger inlet piping off to make things easier. The old master cylinder came out without too much trouble, then it was in to the cabin to remove the booster nuts. I had to remove the ECU in order to access those, that made it pretty simple with using a couple of extensions and a universal. First thing to remove is the connection pin between the brake pedal and booster yoke: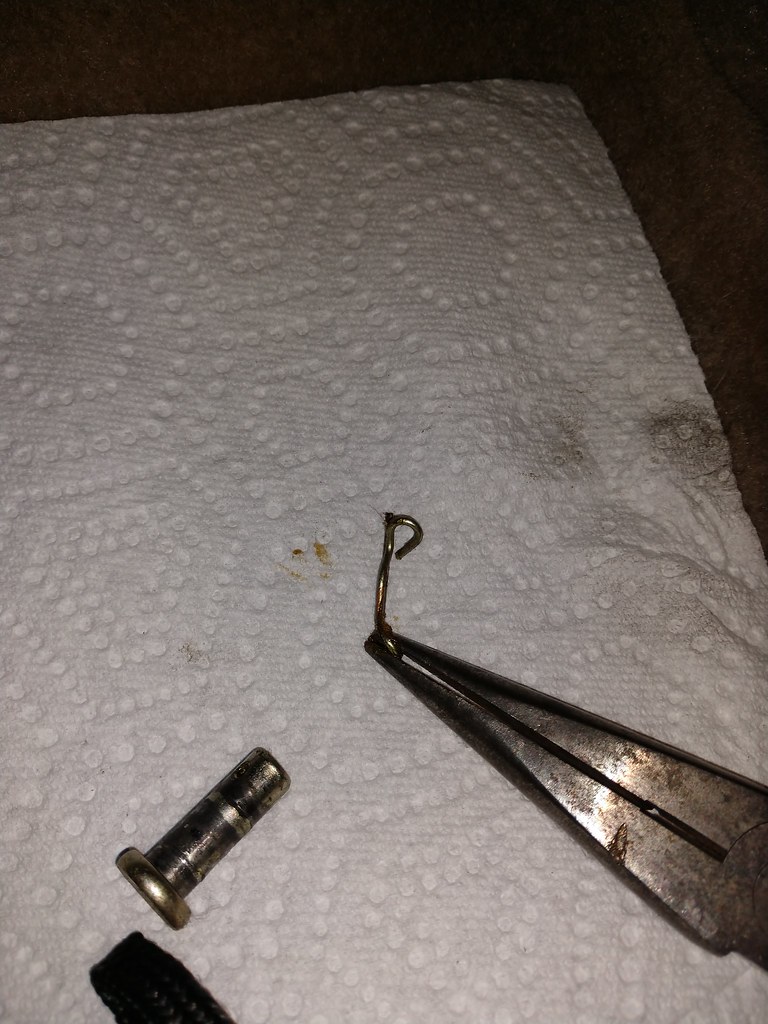 There are four nuts, the lower left one is shown in this picture: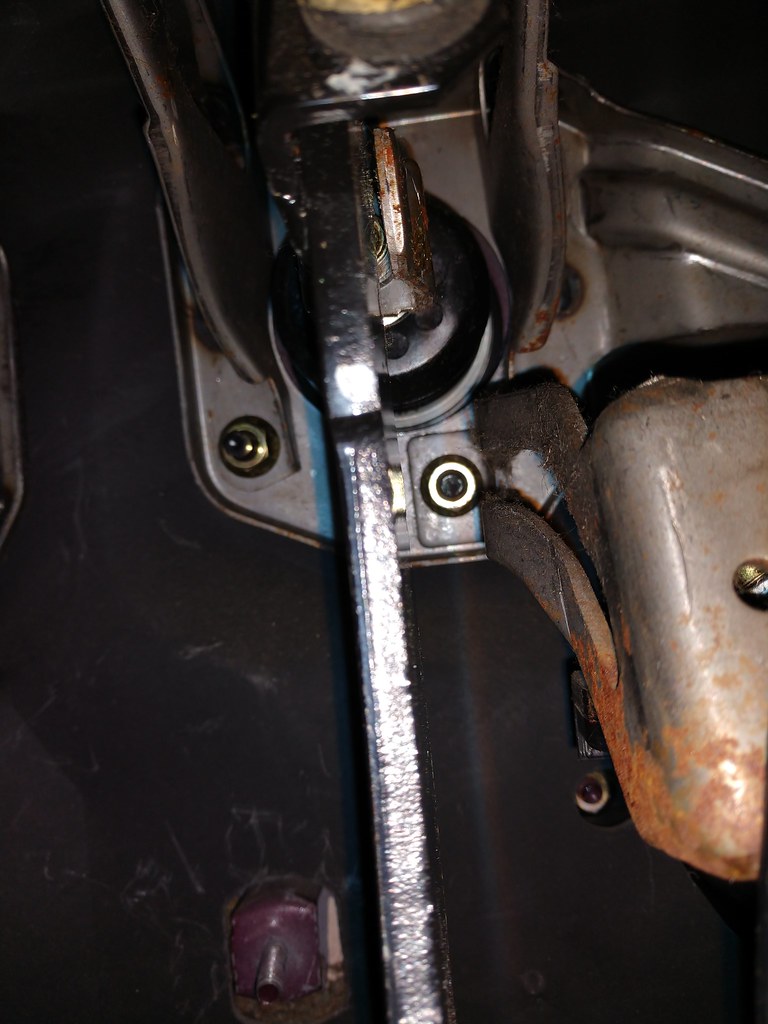 Once the booster is out you will see a sort of gasket on there:
I think this is probably like the isolators on the shock top hats to minimize noise. I pulled it off and transferred it to the replacement.
There is a lot of info around on the difference between master cylinders and boosters so I won't rehash all of that here. In the interest of making life easy for folks, here are the two boosters to see the differences (Sport booster on the right):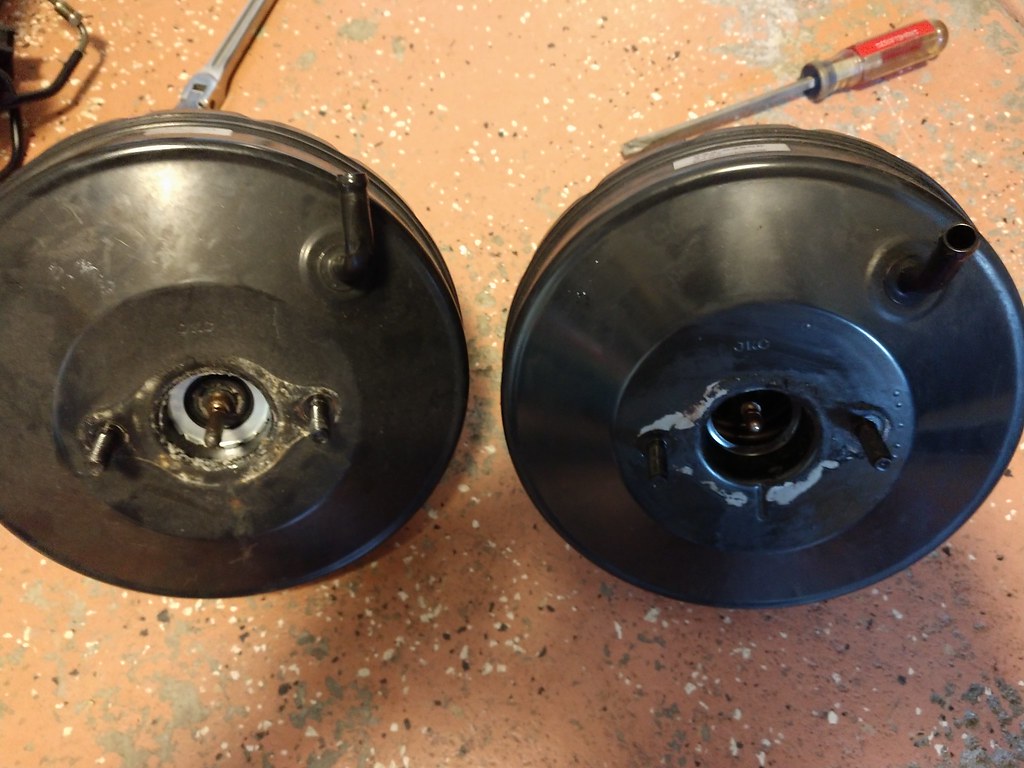 The masters have differences in length where they fit into the booster so you can't really mix and match those. Also the Sport master has an O-ring to seal where it fits into the booster.
One thing that I did was to use the proportioning valve mounting bracket off my 2000. The Sport valve is mounted vertically below the master cylinder, which would have impacted how I run the intake tube. Here is how the stock 2000 unit is mounted:
This meant that it was a little more fiddly getting all my brake lines hooked up, I had to mix and match some of the old lines from my original master but it is done. One word of caution if you do this, be sure not to cross-thread the flare nuts when attaching the brake lines. It may take a bit but better to make sure things are lined up instead of using brute force.
Bleeding will be done tomorrow when I have my helper.