I have a 4-week old CX-5 GT-R in Soul Red and last weekend, it took 3 hits from rocks in about 5 minutes. Two are pin head sized chips that I didn't bother to take pictures of, but the chip looks light gray so the paint may be entirely missing. The biggest hit happened at an oblique angle and looks like it may have only damaged the dealer applied ceramic coat or possibly the clearcoat as well.
I have attached a pic of the latter. There are two close spots of damage, the larger about a centimeter long.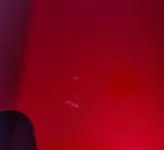 I know the pin head chips are impossible to fix, maybe a spot treatment of CarPro Essence+?
The surface damage pictured here, I have no idea what to do. Is this where a clay bar would help? I am new to all of these new car products and techniques. I already have the Essence+ in my stash of new car care products, but not a clay bar.
Thanks all,
Jim