I traded for an MSP a couple months back, and first thing I did was take this thing off. I was going to put it back in but Ive decided to turn down the wastegate and get a MBC to rrrright below Fuel Cut. Aaaaanyways, us MSP guys being so fragile its like selling a polished turd to a diamond dealer. 40$ shipped. 100% CASH BACK guarantee. As long as its not working, I AM NOT RESPONSIBLE FOR BLOWN MOTORS OR IMPROPER INSTALLATION!! I even looked up the install directions for you. Its just missing 1 wire and the rubber cover. Im not trying to screw anyone, and honestly Id rather trade. Id like a Boost gauge, or manual boost controller, vacuum hoses, 2.5" resonator, exhaust, pretty much anything....
THE ARROW IS WHERE THE WIRE IS MISSING...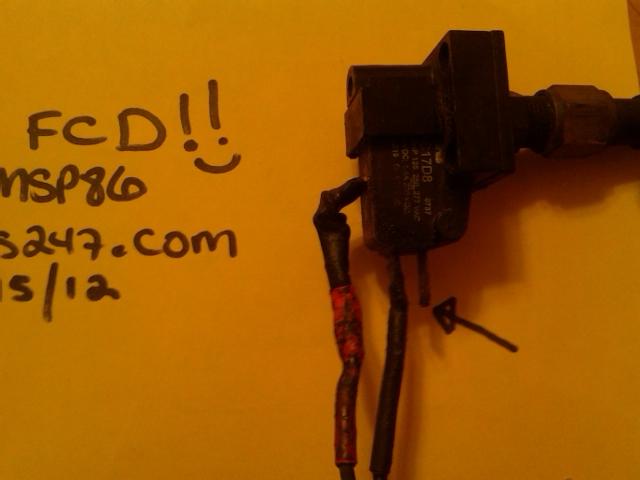 LIKE I SAID, I HAVE DIRECTIONS TOO so just HMU and I can email them to you.
Last edited: