Ordered from Ken on the 12th and they arrived on the 15th. Finally got to install them last night. Installation was a breeze and had the car back up and driving in just a little over an hour.
These fixed both of the torn mounts (tmm and rmm) and made the car feel a lot more solid. Like others have stated, you will feel more vibration in the car, it's not that bad though, the positive is that the car feels more responsive after the install, so its a fair trade off. Only put about 20 miles on the car since the install, hoping the ~500 mile break in period for the mounts people talk about holds true.
These parts fixed two thirds of my motor mount issues, still waiting on my AWR passenger side mount, looks to be back ordered so hopefully within the next week and a half i can get that mount replaced.
The factory tmm upon first inspection just looked like it was torn partially, but after getting the mount out of the car, it was actually in two pieces, the rmm was on the verge of being in two as well (it was about two thirds torn). The ms3 has 64k miles on it, i've only owned it for about 500, so i don't know when the mounts first started going out, but before i bought the car i had read about the issues and knew that i would be replacing them shortly with some aftermarket mounts. The car is a daily driver so I was looking for something better than factory but still street-able and i think these mounts will be just that. Going to test them out for a few weeks and then i will add more to this thread. I also will add more when my AWR mount ships and i get it installed.
Thanks Ken, will keep you in mind for my future ms3 purchases/upgrades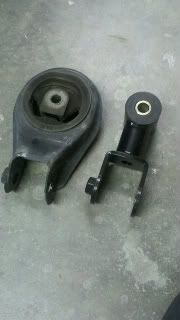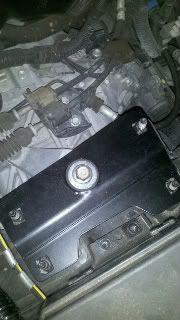 Last edited: