I know that over the last several months, function vs form arguments pop up everywhere. I know that arguing your point versus someone from the other side never ends with anything but more arguments. I know that moderators are getting sick of watching threads to make sure they don't get out of control.
The Slammed Guys have their own thread and us functional folk have been crapping in there.
The Aggressive Fitment has become an offshoot of The Slammed Thread.
Well why not have our own thread?
Pros:
Not pooping on the other guys threads
We can discuss our personal preference of car look, which tends to be the complete opposite of the other guys, while not starting a war.
Please note: I did not start this thread to wage a war against those guys. They have their style, we have ours. I just hope this can eliminate most of the unnecessary battles I keep seeing (and getting myself into).
So let's start. Here's a picture of my P5 when I think it looked the best.
Specs:
Mazdaspeed B-spec springs
AWR 21.5mm rear sway
03 MSP EnkeiHarts with 215/45-17 Falken Azenis RT-615s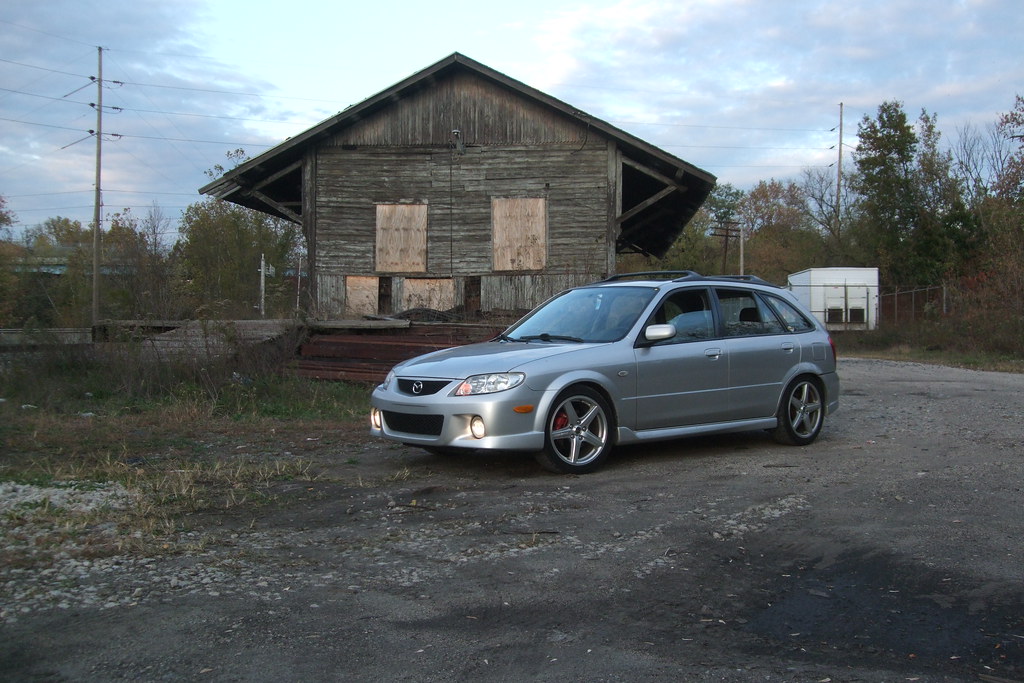 Functional:
Same suspension
03 Protege 16's with 195/55-16 Blizzak WS-50's
almost as good in the snow as my sister's Jeep.
Share!
Last edited: