So there are two threads about a specific vendor of convex mirrors:
Please refer to this thread that was started in the CX-5 subforum. It turns out that the 2nd gen CX-5 and 2nd gen CX-9 share the same part number for the door mirror glass. If you are interested in glare-reducing convex side mirror glass, please visit this thread and show your interest! www.mazdas247.com
There is a company called Suma Performance that among other things, have fantastic, direct replacement mirror glass for the outside left and right mirrors. These do not replace the entire mirror, just the mirror glass and its base. It is a direct replacement for the OEM glass and is an easy... www.mazdas247.com
At nearing $200 for the solution.. the thrifty person in me started to think "
hrmm maybe there are some alternatives
"
So there are a few features wanted in an replacement mirror.
* it fits; easy to install
* anti glare
* hydrophobic / anti fog / anti scratch
* convex
* blind spot monitoring option
* cross path option
* turn signal option
* heated option
* <dupe item removed>
So can we find something that checks some or all of the list?
should you leave the factory alone; add functionality?
adjust your mirrors correctly:
Adjust the mirrors so far outward that the viewing angle of the side mirrors overlaps that of the cabin's rearview mirror.
www.caranddriver.com
convex addon
https://smile
.amazon.com/Amfor-Frameless-Adjustable-Universal-Vehicles/dp/B076H341WY/
https://smile
.amazon.com/TOMALL-Adjustable-Observation-Universal-Accessories/dp/B08G4CMHPV/
turn signal on mirror addon:
https://smile
.amazon.com/Rearview-mirror-concealed-indicator-signal-Red/dp/B07DP18DQ1/
anti glare / hydophobic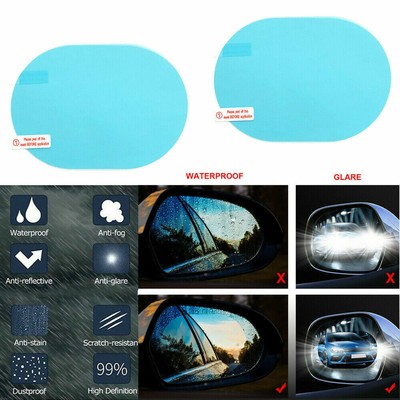 1 Pair Car Anti Water Mist Film Anti Fog Rainproof Rearview Mirror Protective Film. Just take a few minutes to install it to your Rearview Mirror directly, squirt a little water on the mirror, install the protective film to the mirror and adhere it, then flatten it with a small scraper, quick...
replacement glass
* convex (passenger side only)
* cross path
* heated
what other solutions are out there waiting to be discussed?
Last edited: