Any chance you are driving your beast up to Hokkaido this summer?
Haha...Unfortunately not but that would definitely make for an epic road trip and a great addition to this thread!
Sadly I haven't been driving my Cosmo that much recently because it has been at TCP Magic for a while, mainly because Kawato-San has been busy working on his pro RX-7 drift machines (a couple driven by Mad Mike Whiddett). The Cosmo was in for basic maintenance and to sort a few details mentioned below...
Thanks to Kawato-San for the photos! (thumb)
Time for some love and maintenance!
Sticking with
Speedmaster for engine oil...

BuhBye old oil...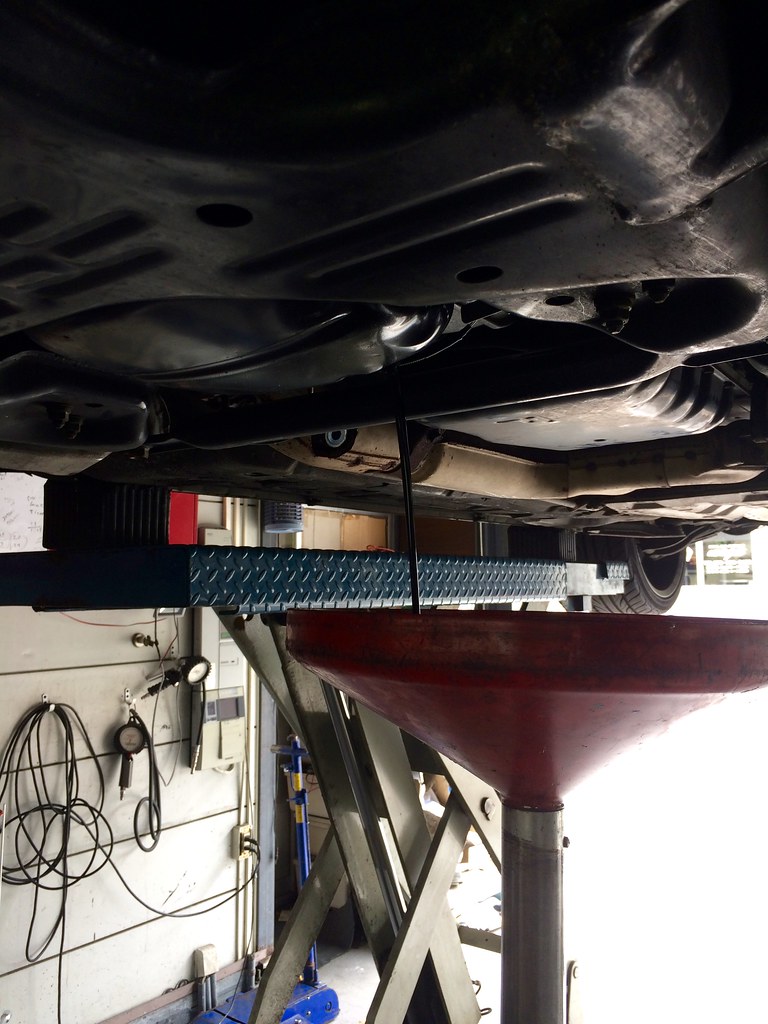 New battery...Also sticking with the brand ATLASBX because it has proven to last longer in the Cosmo than any other battery I've tried including Optima and Mazda's own "premium" option...PLUS, it's cheaper...A LOT cheaper!
Radiator hoses checked and still good to go for now...
New air conditioning belt...Last summer I started hearing a loud squealing sound under acceleration and no it wasn't a family member, it turned out to be the air conditioning belt stretching / getting old (at least that's what we think)...I'll know for sure when I pickup my Cosmo this Friday, put on the air and wake up the 20B.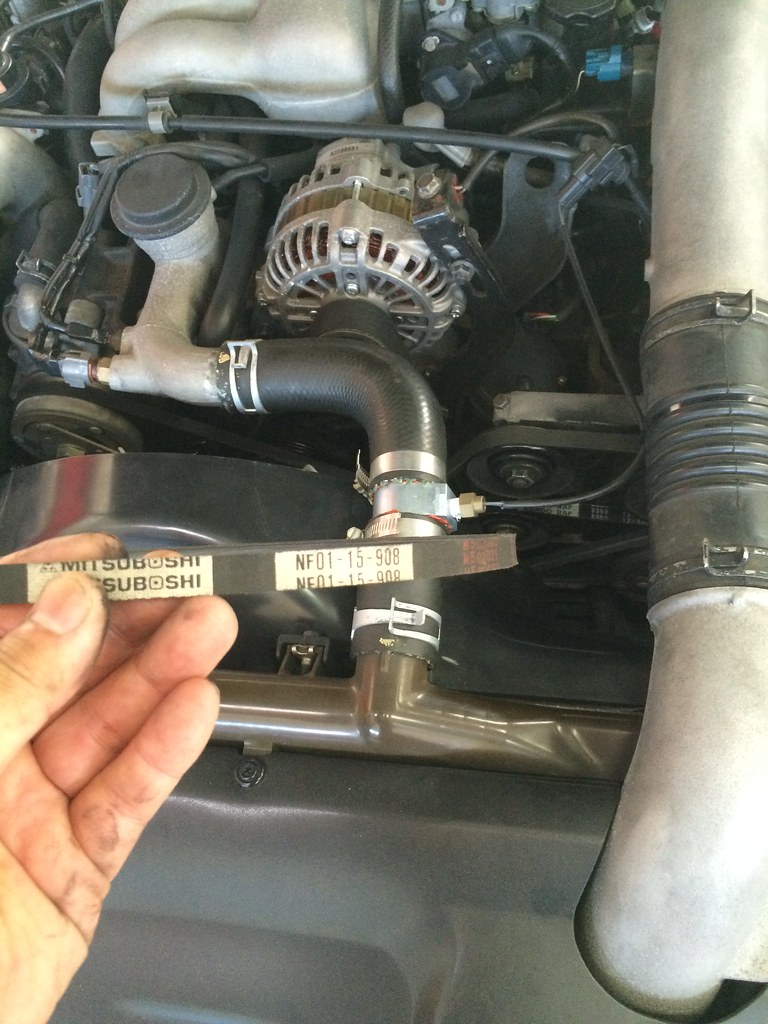 Replacing the blue silicone tube from the
HKS F-CON V Pro and Boost Controller install with a black one simply for aesthetics...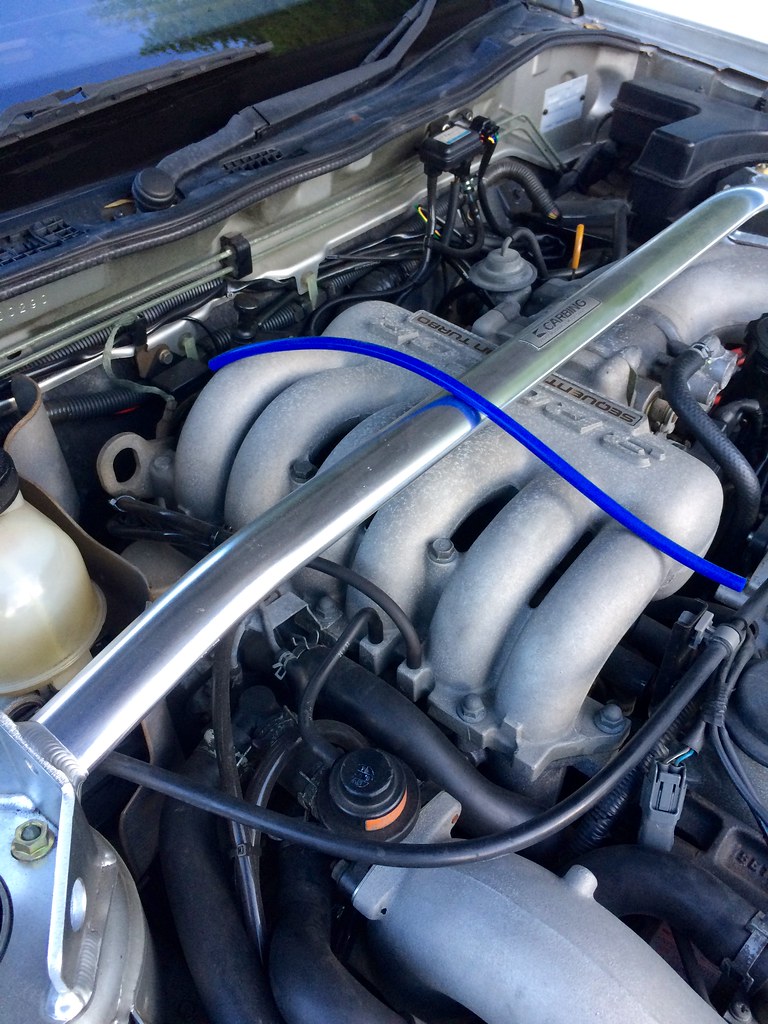 Replacing this piece as well and I must say, I really like the look of that glossy black silicone (in the engine bay okay
)...I think I might use it to replace more hoses and tubes in the future, seems to brighten up the engine bay nicely!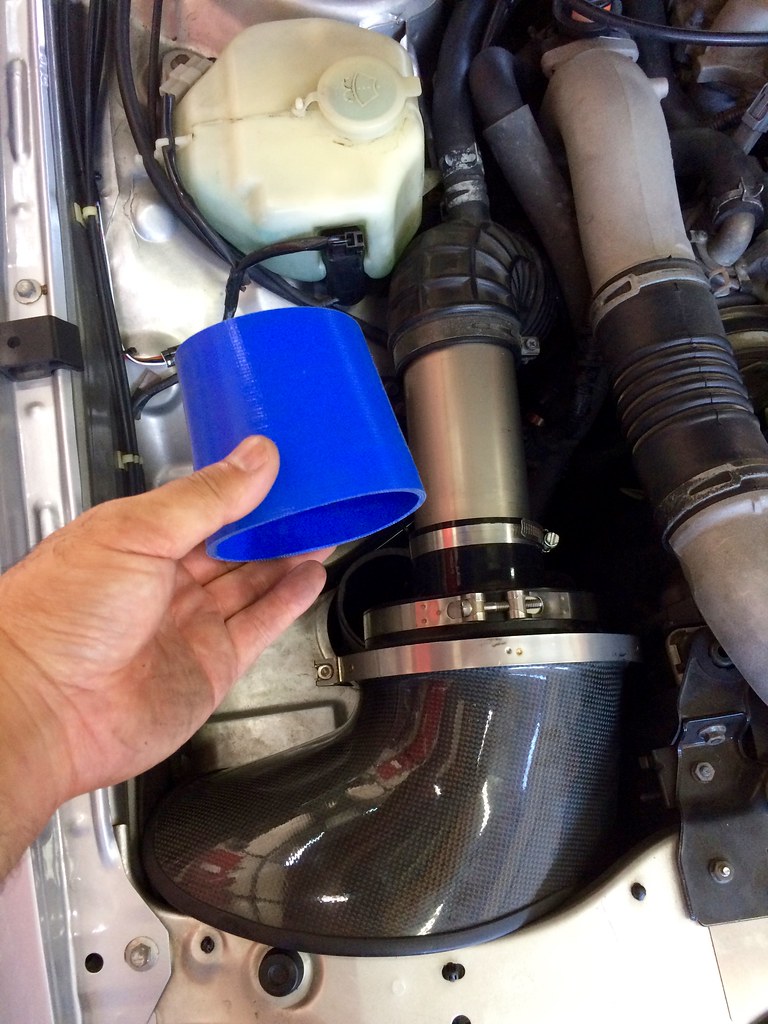 Here's another angle of that sweet silicone...
The final detail is new license plate fasteners. The old ones were standard and RUSTING on to the snow white plates and it stuck out like a sore thumb. So, they've since been replaced with nicer fasteners and the rust stain has been removed...It's a small detail but one that I feel makes a big difference!
Replaced the rear one as well...
That's all for now...I still need to have Shaken (mandatory vehicle inspection) done and consider replacing the suspension. On a quick related note...There were other things I wanted to fix or replace but unfortunately, parts for the Eunos Cosmo are becoming increasingly unavailable (even from Mazda) which is frustrating to say the least! I will go into more detail about those issues later...As always, thanks for reading and stay tuned!