Hi I have Mazda 5 2009 2.0 Pb.
Lately, I've replaced powersteering pump. After driving about 50km an ESP light appeared on dashboard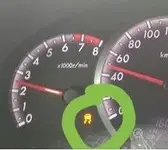 After that, I stopped the car, tunded off the engine. After starting it again, this icon didn't appear.
I connected my ELM327 to check for errors.
Two errors appeared (one for ABS and one for ESP):

I need suggestion what can I do to get rid of these errors ?