Got home Friday after work, press the liftgate button, and all I hear is bangin' and clangin'; the ballmount tore out and cracked the interior panel.....

Now to find somebody to weld the ballmount back in place.
Can anybody with a first gen confirm that this ballmount comes out at 90 degrees? Either an image or a verbal confirmation? The only reference I have is this image I got from Facebook of a similar repair: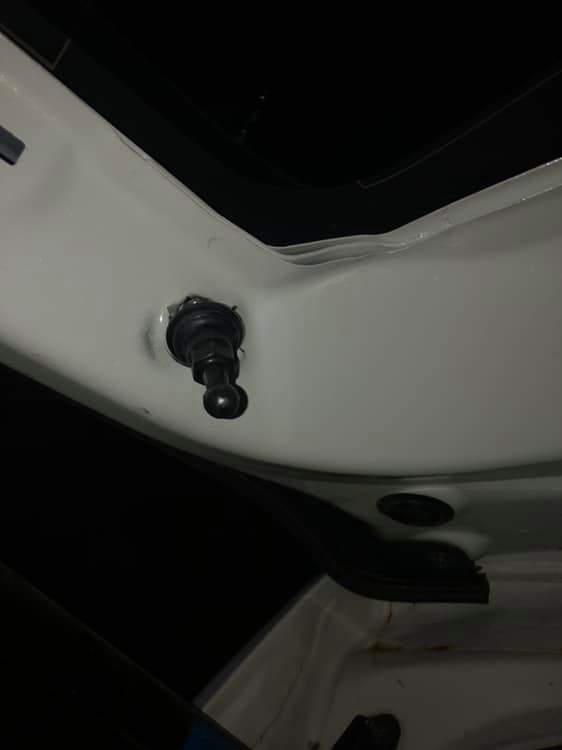 This one appears to be at quite an angle, but it also is only tacked into place, so I suspect it isn't the final repair.