Hey guys,
In case anyone else has this problem, here's what I found on the 2012 Mazda 5. Small evap leak P0442 can be several different things starting with a loose fuel cap.
In my case, it turned out to be the canister vent solenoid which is located at the rear of the car, directly above the center jacking point. You'll see the charcoal canister up there too. Just two nuts and two hoses to get the solenoid off. There is a hole in the jacking plate you can put a socket extension through, and I got the second off with a socket swivel.
Replaced with Dorman 911711 from Rockauto, $44.
The way I tested the old one was to remove it and apply 12v to the connectors. Although it clicked really well, I found I could blow a tiny amount of air through it in the closed position, so I crossed my fingers that this was the problem and replaced it.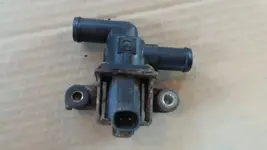 Last edited: