So my friend Will sent me a link for a miata that needed a new engine asking $900 obo. So being me,and loving to get over my head, I said "why not, lets go for it.". I had Will go look at it for me as it was 5 minutes from his house. He said it isn't the prettiest but solid. And that is perfect for me, I want a car that I can afford to race and afford to tinker with.
My other car is a 2008 mazdaspeed 3 and it is fast and fun but everything is so damn expensive. So the miata has been a refreshing thing to buy stuff for.
I went to go pick it up after I talked to the guy a few times and he said he would hold it for me. So I picked it up with my Buddy that has a truck and borrowed Will's trailer and brought her home.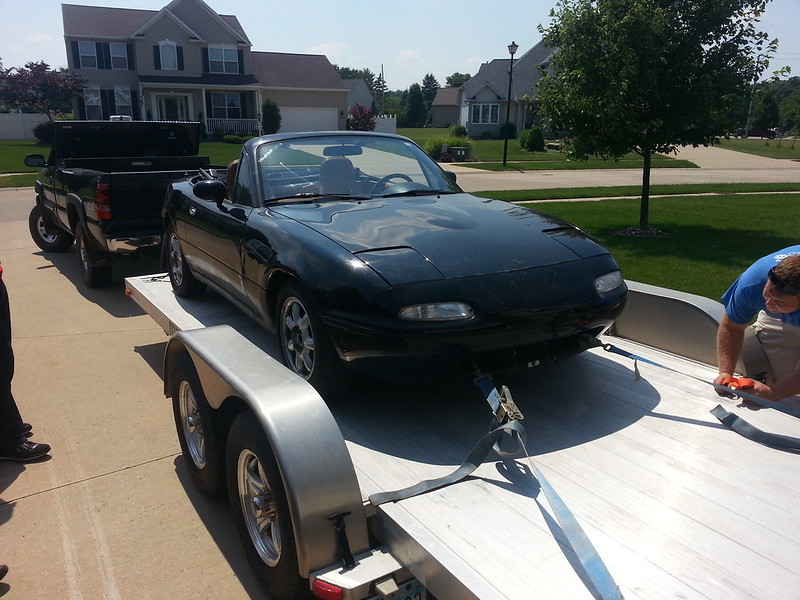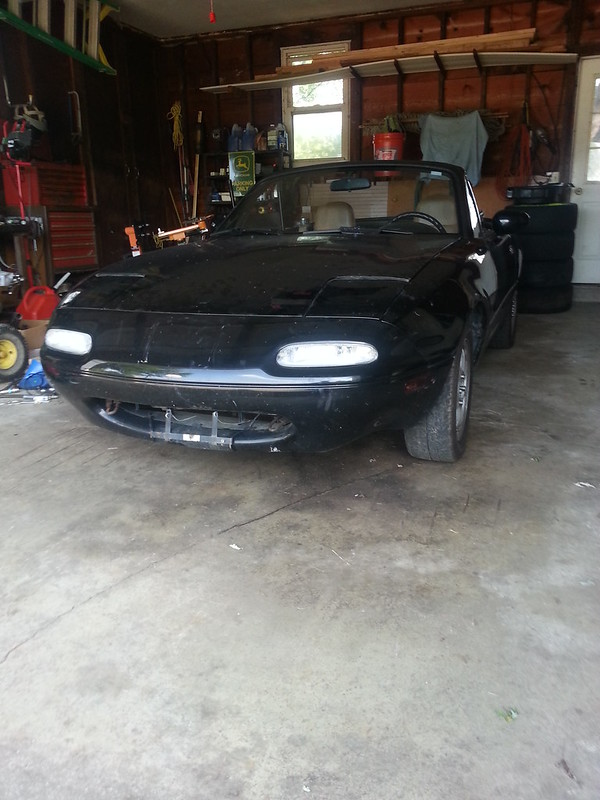 So after the ride home we unloaded her and put it in the garage and I jacked her up to look at the engine and why the guy thought it needed a new engine. Well it does, I pulled this out through the hole in the oil pan....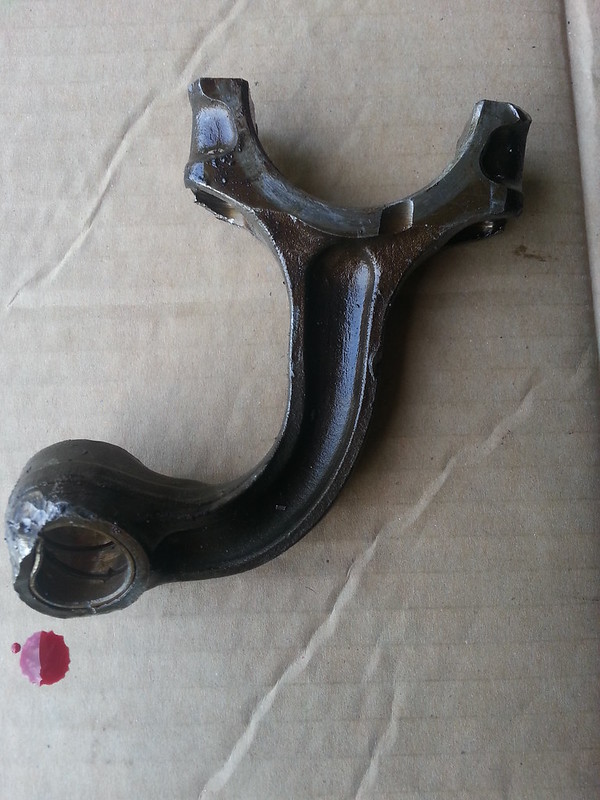 After not caring about the engine anymore, as there is nothing I can do. I moved on to the paint. Its a little rough from being neglected for quiet some time. I started with the front end. Claybar and multiple polishing steps. Got it looking pretty good. still has a lot of rock chips but what paint is there looks much better. She will clean up pretty good I feel.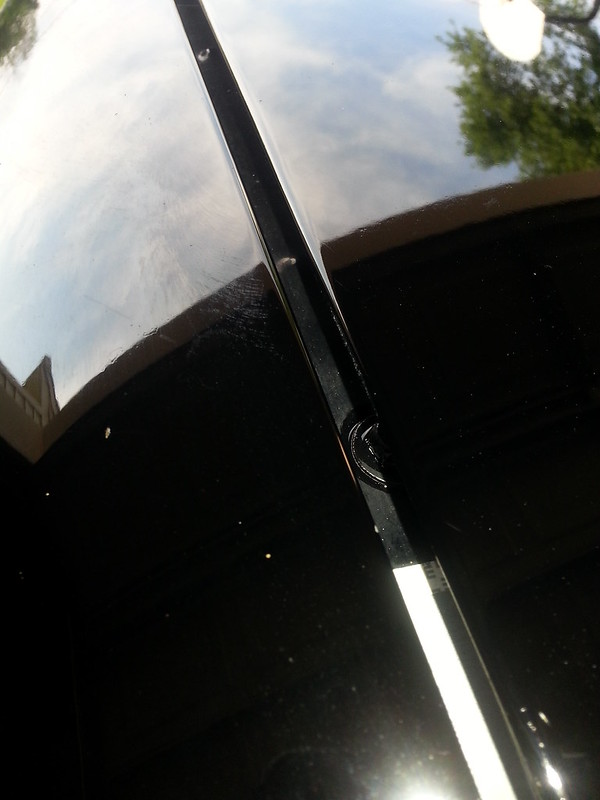 Its weird working on a finish with no clear coat. First time I polished it black paint came off and I almost s*** till I read that is okay, thank God for the interwebz! I have ordered all new coolant hoses, clutch, timing components, water pump, competition mazda mounts, thermostat, and a bunch of little pieces. The motor will be ordered Monday of next week as thats when I will have all the cash for it. I am ordering a motor off eBay from Japan (JDM=fast) with under 50k miles. I am replacing all the timing components as I am not exactly sure how many miles it has and I just want it to be fresh and will most likely be easiest to do while the motor is out. The top, rear tail lights, and rear bumper and trim piece need replaced. Those will come with a paycheck haha. Gotta make sure I can eat too.
Pictures will come as I get stuff and as I do stuff. This is the plan:
Engine:
FM intake - $60 from a friend of a friend
Exhaust of some sort - I have not heard one I like yet
Comp Mounts - $70 from MSM
949 clutch line
Wheels/Tires:
Not sure yet, something lightweight. I have my heart set of bronze 15x7.5 6ul's but those are impossible to find so time will tell on what I get. It will be 15x7 or 15x7.5 and I will be running Hankook r-s3's in 195/50/15 when I do get them, the tires are 396.... yes thats right I said 396. For awesome tires, I am in awe.
Suspension:
Koni Race shocks
GC coilover kit 550/350
FSB
949 endlinks
Brakes:
SS lines
Wilwood brake fluid
Advanced Auto Parts Rotors
Not sure on the pads yet. Haven't gotten that far
Its so weird though, I was all gung hoe on getting the ms3 to be a Highway monster and to be more powerful and fun. But right now I have absolutely no desire to spend any money on the ms3. Its fun on the street and looks nice but it sucks at everything else. So the miata is a priority and should be up and running before too long.
Last edited: