I hadn't seen this thread posted yet, so I thought I'd create it.
The current CX-5 debuted in 2017, so the redesign has not been finalized yet.
This is the busiest CX-5 forum on the internet, so I'd like to compile your suggestions. I'm going to send this to the leadership at MNAO and Mazda Japan in the hopes that maybe the feedback could be taken into consideration for the next generation, from the most engaged CX-5 owners.
So overall having the vehicle for a few months now, I think it is one of the better compact SUVs on the market, and it is the winner of a few comparison tests (wouldn't know it from your advertising, Mazda).
Here's my suggestions for the next one:
1. Cylinder deactivation MUST have a switch to turn it off. I don't want or need this feature, and Mazda can still receive the EPA/equivalent credit. If the system proves problematic in 2019+ models with higher miles, this will be my last Mazda once my lease is up. Mazda is losing potential customers over this "feature," not to mention long term issues. Simply include a switch or software setting to turn it off.
2. Off-road edition, with redesigned front bumper, basic sliders, upgraded suspension, skidplates... 40k+
Yokohama, one of Mazda's tire suppliers, already makes an all terrain tire with good road manners, the Geolandar G015.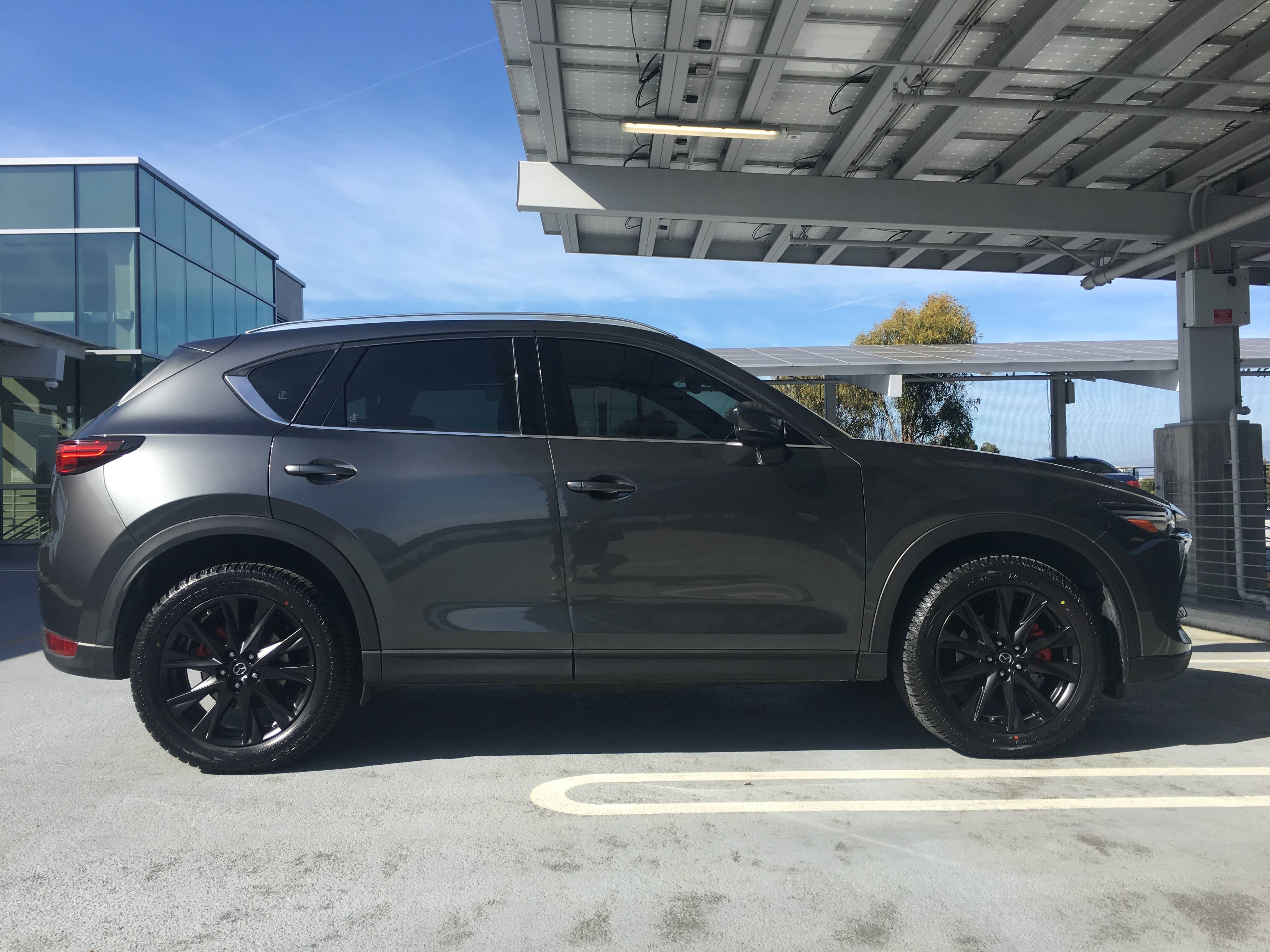 3. BSM radar sensors need to be adjustable, they are too sensitive. I use convex mirrors so it doesn't bother me, but it was annoying when I was using this feature.
4. Current advertising is severely lacking, to put it politely. Haven't seen a Mazda print ad in the enthusiast magazines for a long, long time. In the meantime, I suggest advertising on Youtube and seeing how your metrics there work with SUV comparison shoppers. Even though I probably would have test driven the CX-5, that's how Mazda first came onto my radar in my initial car searching. It was a bogus $189 lease offer that requires you to put money down and doesn't include taxes, but it got my attention, I liked the car's styling (Mazda 3) and I started looking more closely at the Mazda range.
5. Trajectory for the backup camera... this has been around for years, it should be on all Mazdas.
Last edited: