I purchased my 2015 CX-9 Grand Touring with 18,000 miles about a year and half ago. The moral even before you read the details below, you can make the dealership redo the finish on your rims BEFORE you buy the car. I did this both on this CX-9 and my wife's Mazda 6 Grand Touring. OR within 48 hours tell them you want to return the car because the rims are trashed and I'm sure they will fix them.
Rewind back February 2017 the day of purchase, the OEM 20" rims were hideous. There was so much black on it that they looked dirty. This story applies to the new Mazda rims too.
I told the Mazda Dealership Salesman that I'm not buying this truck with garbage looking rims. They painted them which came out fantastic.
Then the truck hit 40,000 miles and the stock Bridgestone tires were completely bald so the same dealer gave me a deal on new ones (around $800 with alignment).
When they broke the bead on the stock Bridgestone tires the paint came with it. All four rims were destroyed. The worst part is they never told me. I walked up the truck saw the damage and went right back in to give them hell. He said he forgot to tell me, yeah right. Anyway they gave me a rental for a week and repainted the rims.
I was told this time they took the tires off so they wouldn't have this issue again. Well I got the car back yesterday and there is paint and clear coat all over the tires. I mean at least try to hide it. When I got home I took pics and sent to the service writer. Guess when they remove the tires again 40,000 miles from now they will have to repaint these rims for a 3rd time. I'm just glad I bought the new tires from this Mazda dealership because if another shop destroyed these rims well I probably wouldn't have had any luck getting them redone.
Here is the time line with pictures. Same thing happened with my wife's 2015 Mazda 6 Grand Touring. Same dealership repainted them. I'll include those pics below.
Date of purchase, February 2017. The rims looked horrible, more black than silver.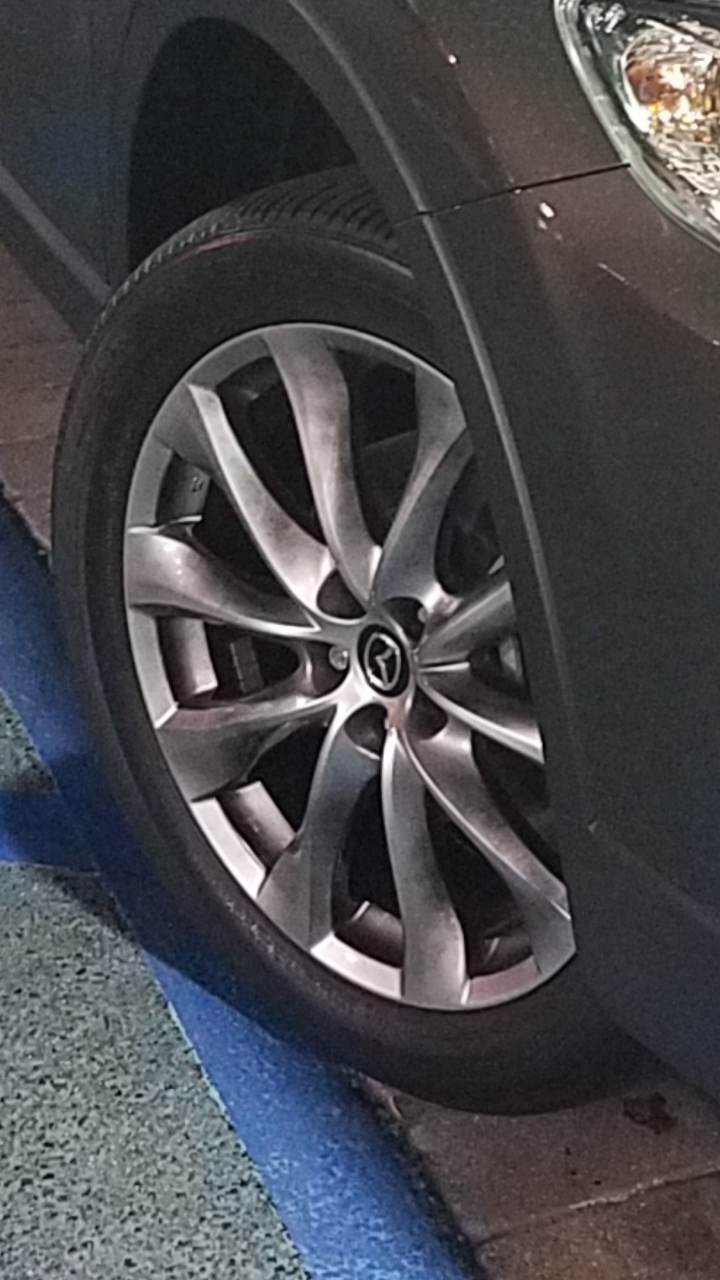 CX-9 GT Rims Before
by
jpjr501
, on Flickr
A few days later (February 14th), the Mazda Dealership repainted them and the rims looked awesome. For almost 2 years they looked perfect like this.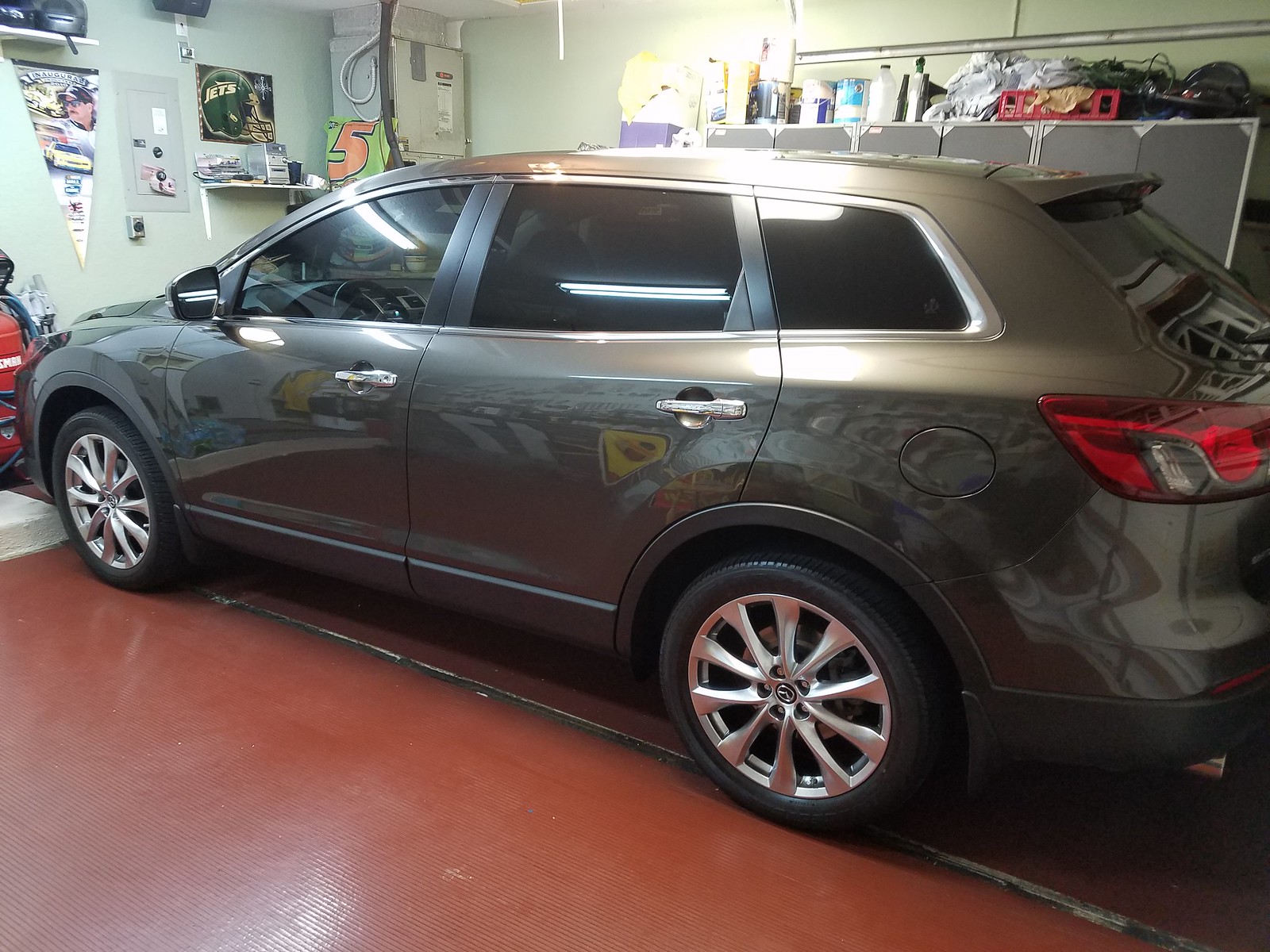 Mazda CX-9 Exterior
by
jpjr501
, on Flickr
Tire change day, October 13, 2018. I'm picking up my truck after the Dealership installed the new Yokohama tires.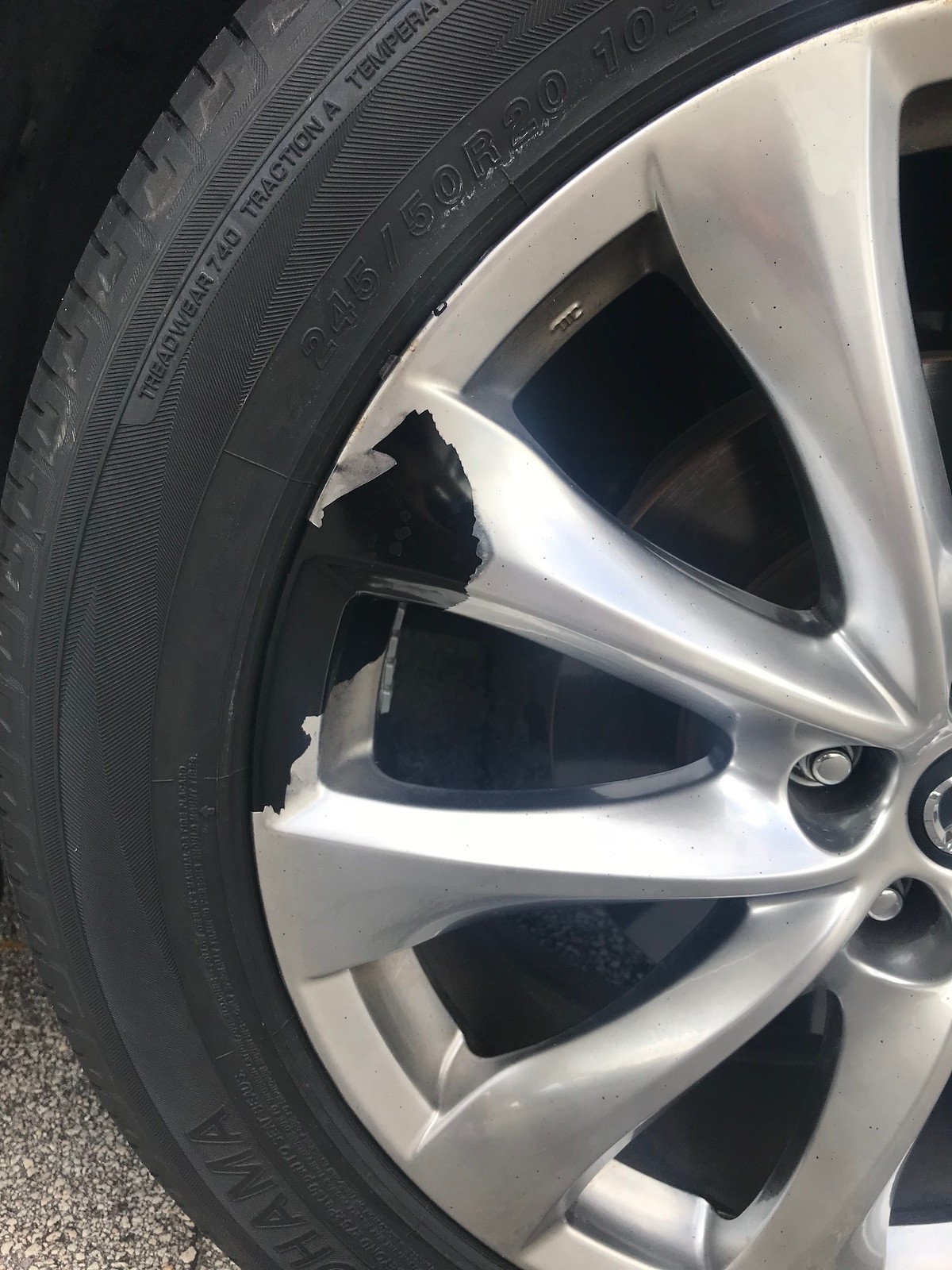 Untitled
by
jpjr501
, on Flickr
All 4 tires around the edges were destroyed.
Untitled
by
jpjr501
, on Flickr
I picked up the truck October 24, 2018 and this what I find. Don't think the tires were removed, not with all this paint and clear on the tires. Come on, try to hide it at least.
Mazda CX-9 Overspray 10-24-18
by
jpjr501
, on Flickr
Clear coat on tires makes them very shiny, they should have sprayed the entire tire.
Mazda CX-9 Overspray Clear
by
jpjr501
, on Flickr
The truck looks fantastic with the freshly painted rims. The paint changes colors, titanium trans mica or whatever it's called. Sun is going down so it's like a grey-ish color. When the sun was up the color was bronze.
Untitled
by
jpjr501
, on Flickr
My wifes Grand Touring had the same rim discoloration issue, the black made them look dirty. The same dealership resprayed these too before we took delivery.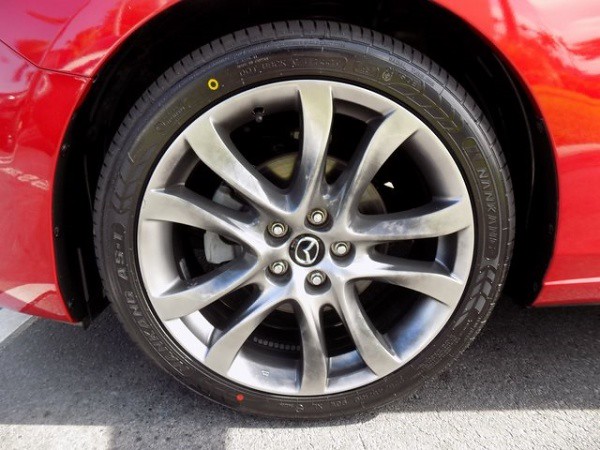 Mazda 6 25
by
jpjr501
, on Flickr
A few days we picked her up and the rims look fantastic.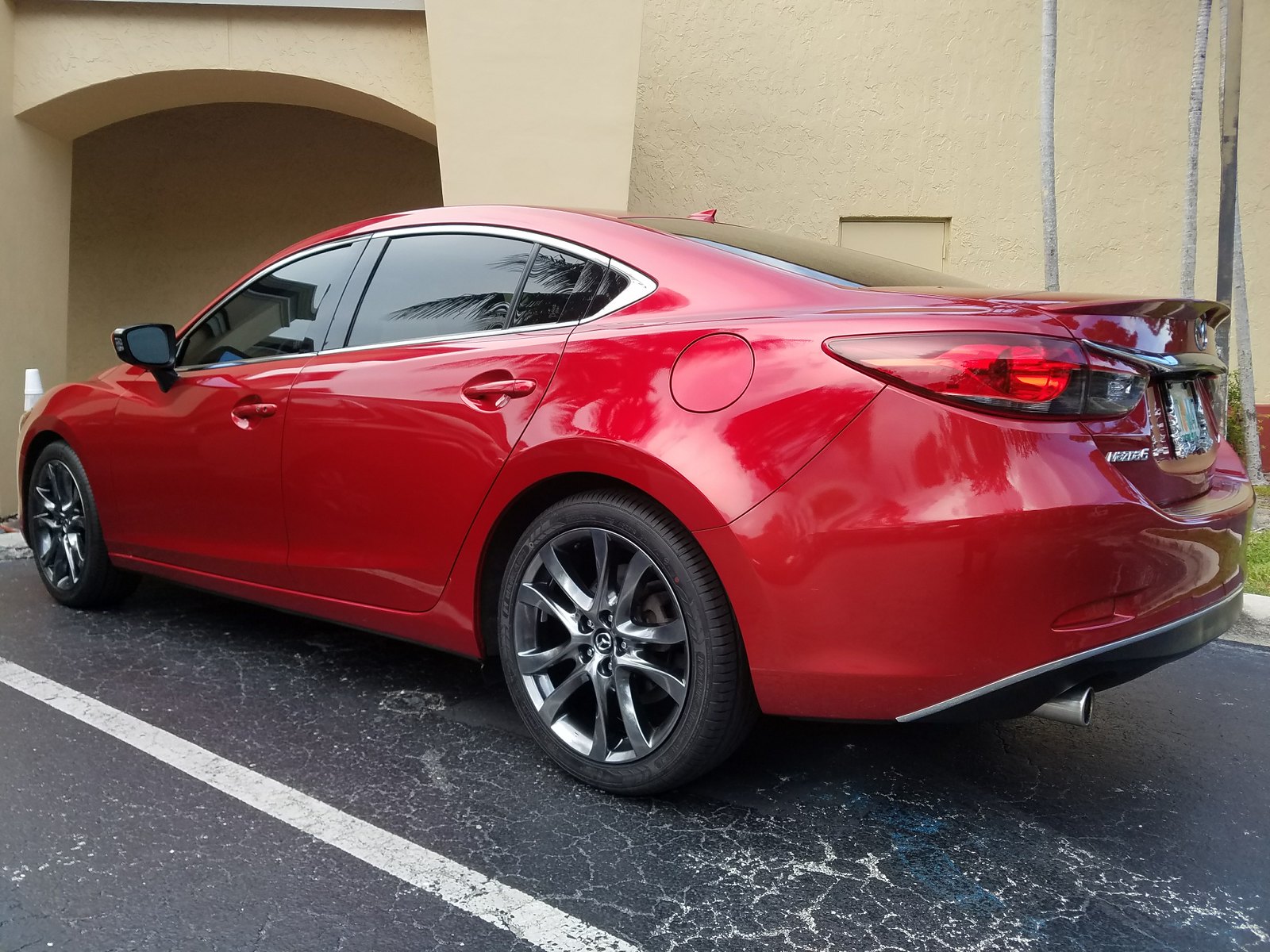 Mazda Rims 1
by
jpjr501
, on Flickr