:

Atlanta
:

2002/2003.5 "MSP5"
Hello all,
It's been a while since I last posted anything here. I'm a long-time owner of a yellow 2002 Protege5, my dad purchased it new, and I bought it from him as my first car in 2007. I had to rebuild the rear brake system (typical leaky caliper issue) before I could drive it, and since then I have done every single job including timing belts, clutch jobs, full suspension, etc. I learned almost everything I know about cars working on it over the years. VIN ends in 1776 as well, so I'm stuck with it (being hopelessly patriotic).
Anyway, since I have been planning to keep the P5 as long as I can, I have always semi-sorta been keeping my eyes open for cheap spare parts. Maybe even an FS block to rebuild and have on stand-by. A month or so ago, I stumbled upon a Copart auction for a Mazdaspeed Protege and got it for a steal. It was totaled just badly enough to be a perfect donor car, but still too expensive to repair. She's a gray 2003.5 #1632, no mods, 141k miles. She even has the original Mazda battery. Interior is in prime condition with only the slightest of UV fading on the rear headrests.
I plan to post pictures of the part-out/conversion process as well as some videos once I edit the dog snot out of them (I am not good at making videos). I will likely be selling parts from the car that are not MSP-specific (those are going on/in the P5), and posting all relevant information here so that everyone can enjoy the process.
Plan for now is to do a complete conversion from P5 to MSP5 with all stock parts. I will then likely practice rebuilding the P5's block and then eventually rebuild the MSP block with better internals for a little more boost. I don't plan on making this a track car, just a bit peppier of a street car.
Wish me luck! I understand many folks may say this is a waste of money or inefficient, etc. But I don't really care. I've wanted to do this exact project for so long, it's like a pipe dream for me.
Getting the driver door off proved difficult due to the latch actuator being completely crumpled in. I ended up having to crow-bar the outer sheet metal off the door and beat the snot out of the actuator until it released it's death grip on the door latch.
Close-up of A-pillar and roof damage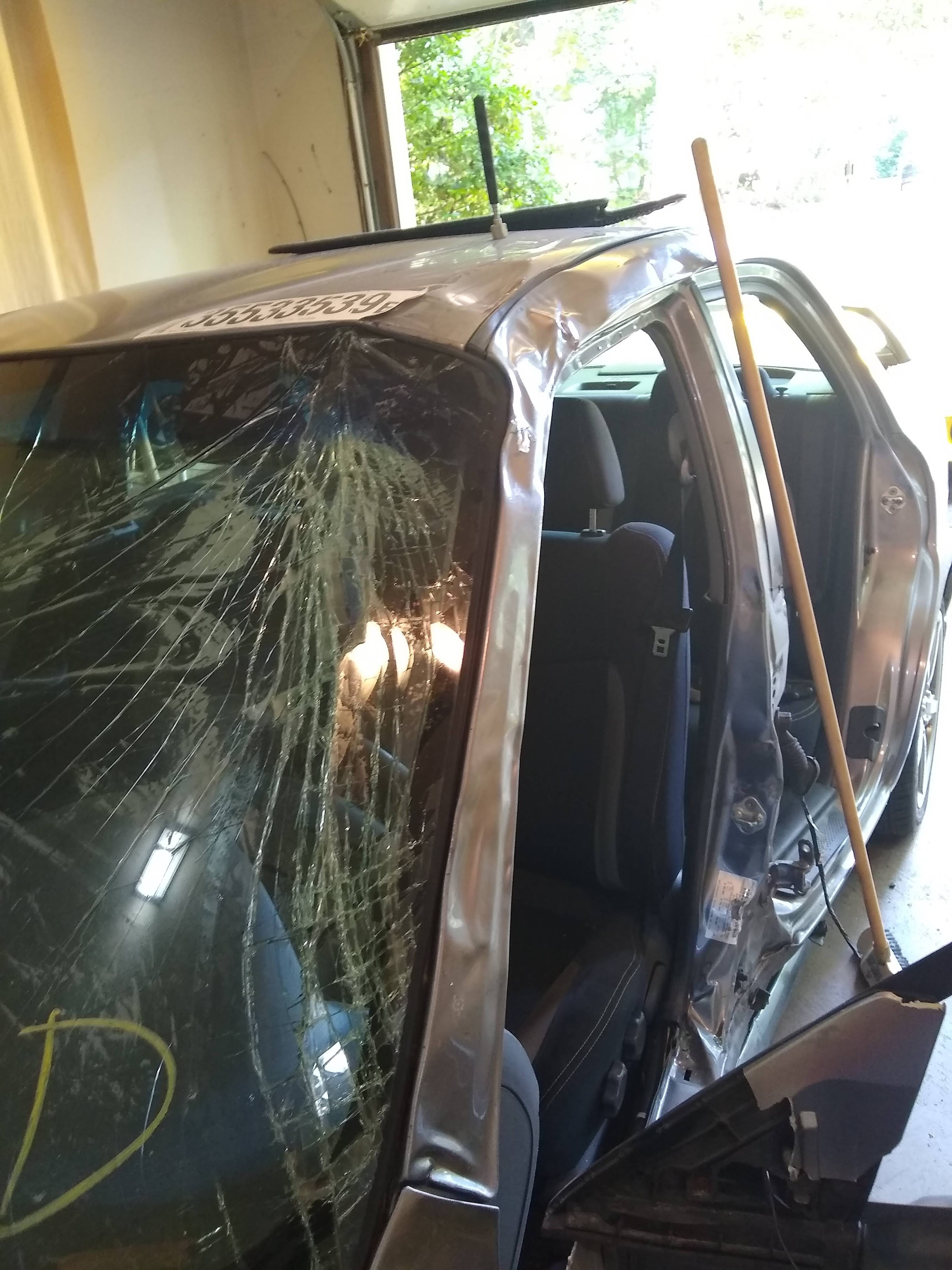 Close-up of B-pillar and lower frame damage. This impact rippled into the floor pan and also pinched the rails the driver seat rests on.
Finally got the rear amp/subwoofer assumbly out after taking out the seats and the rear plastics.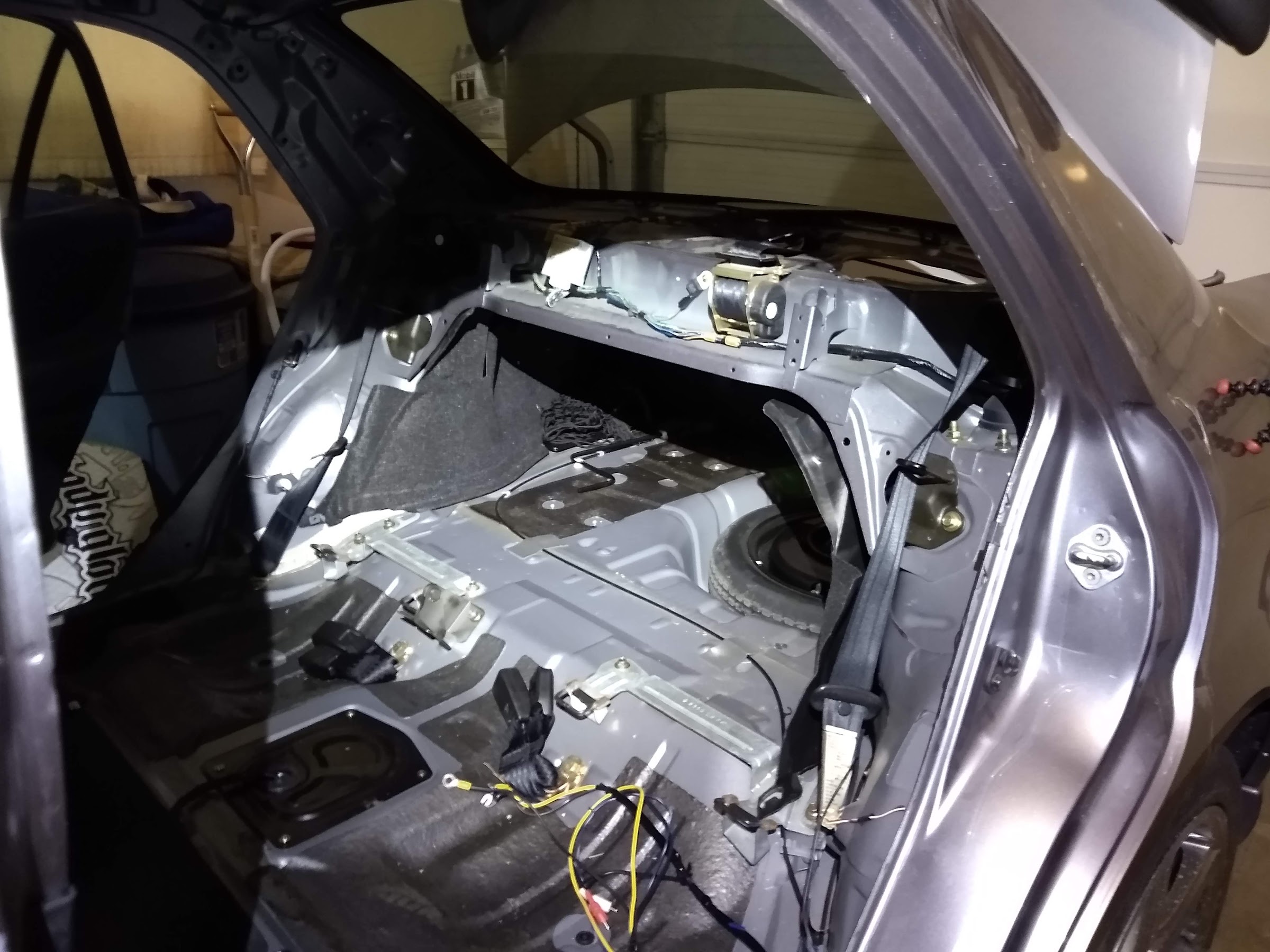 Update 7/10/19
Finally got time to tackle the (relatively easy) external plastics and bumper reinforcements. Plan tonight is to pop the hood off, attempt taking the rear glass out without shattering it, and then drop the MSP exhaust.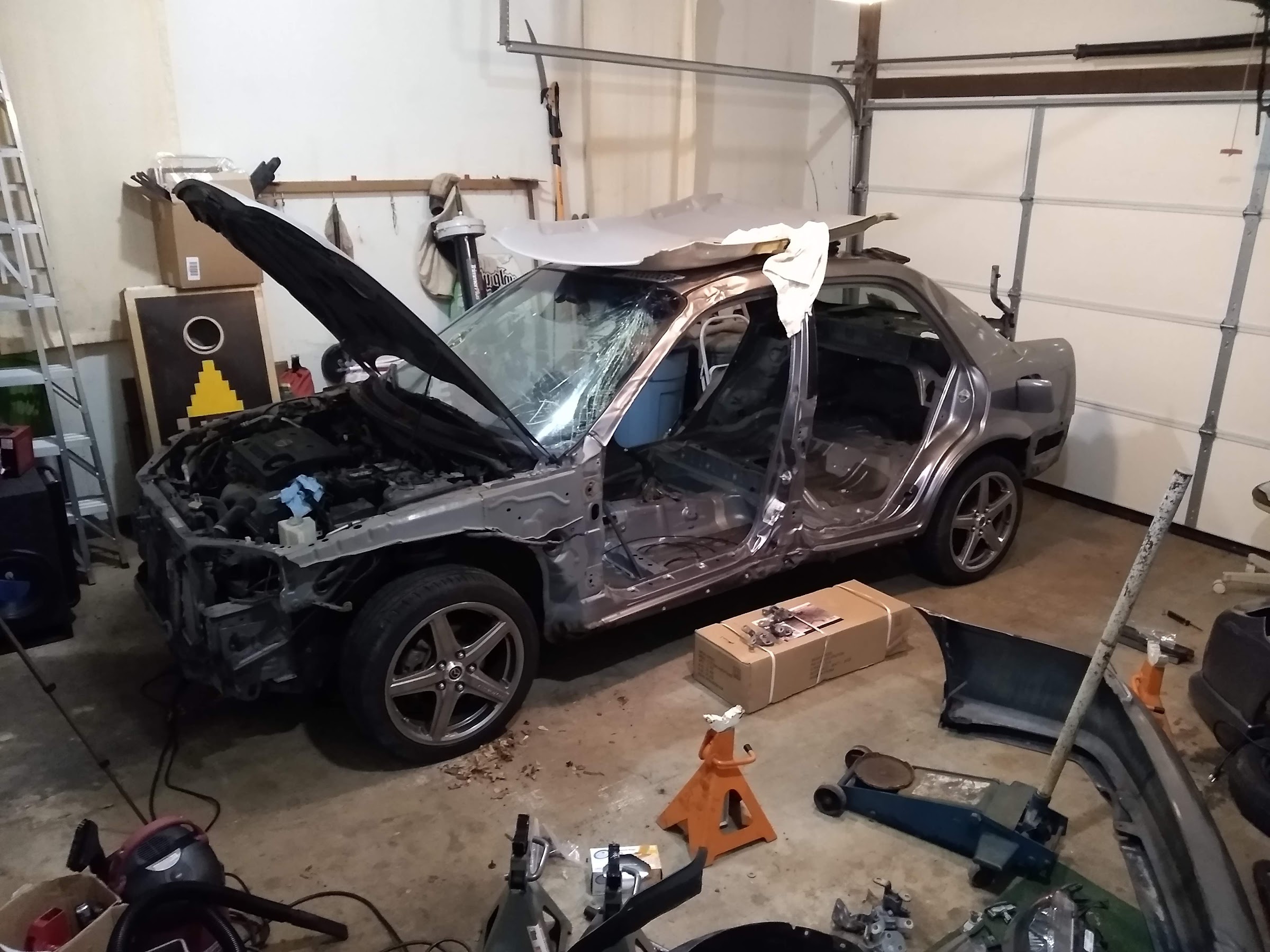 Also got the fenders off, and found some unfortunate rust. I really only need the passenger side one (pictured here), but I'm seeing nice fenders in-state for sub $50 on car-part, so I may just scrap these.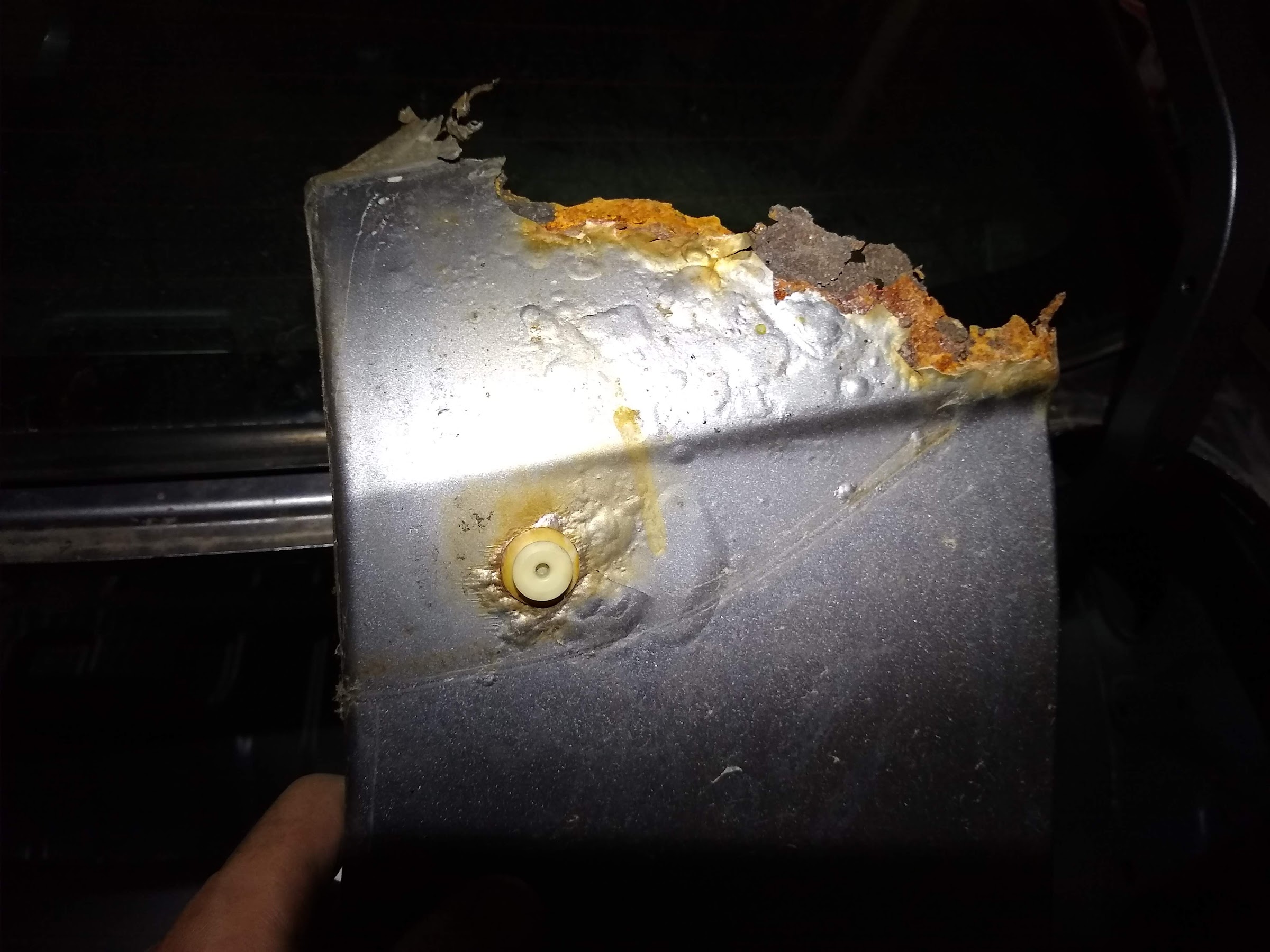 EDIT: Conversion complete! Still some tuning steps, and maybe some minor upgrades left to do, but she's done! I'll add a lot more photos at some point, but for now, here are some "mostly finished product" pics:
Block pulled out of MSP
My brother helping me take the last few bits off the frame before scraping it.
Top dollar for steel...?
All the parts! This doesn't include the body/interior stuff. That was stored in the basement.
Little did she know what would transpire over the coming months...
Chipmunk wants to zoom-zoom
Sand-blasting the valve-cover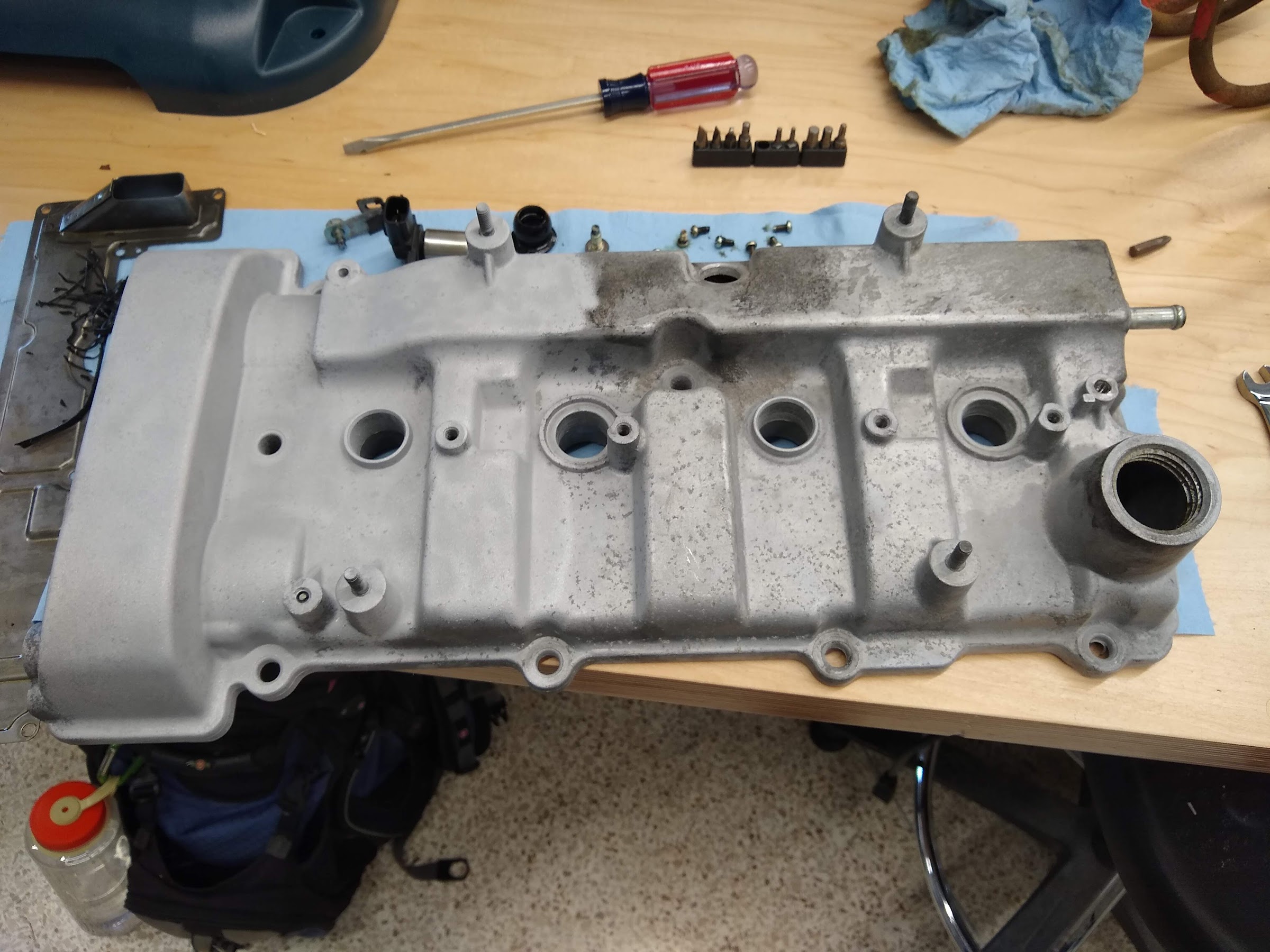 Cousin helped weld the Racing Beat muffler back together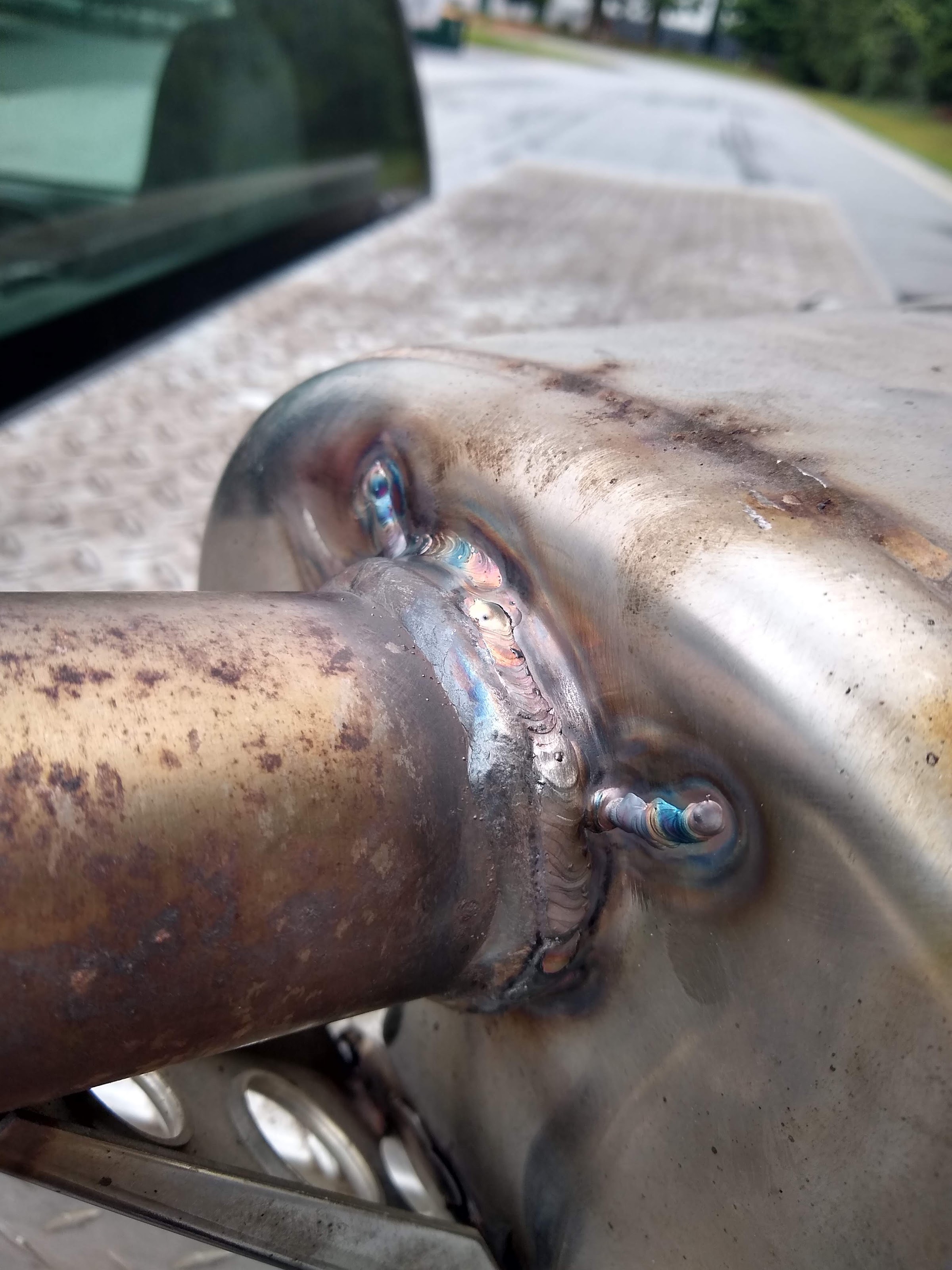 Dry-iced the sound deadening for an extra bit of weight reduction (I think 27lbs, maybe more?)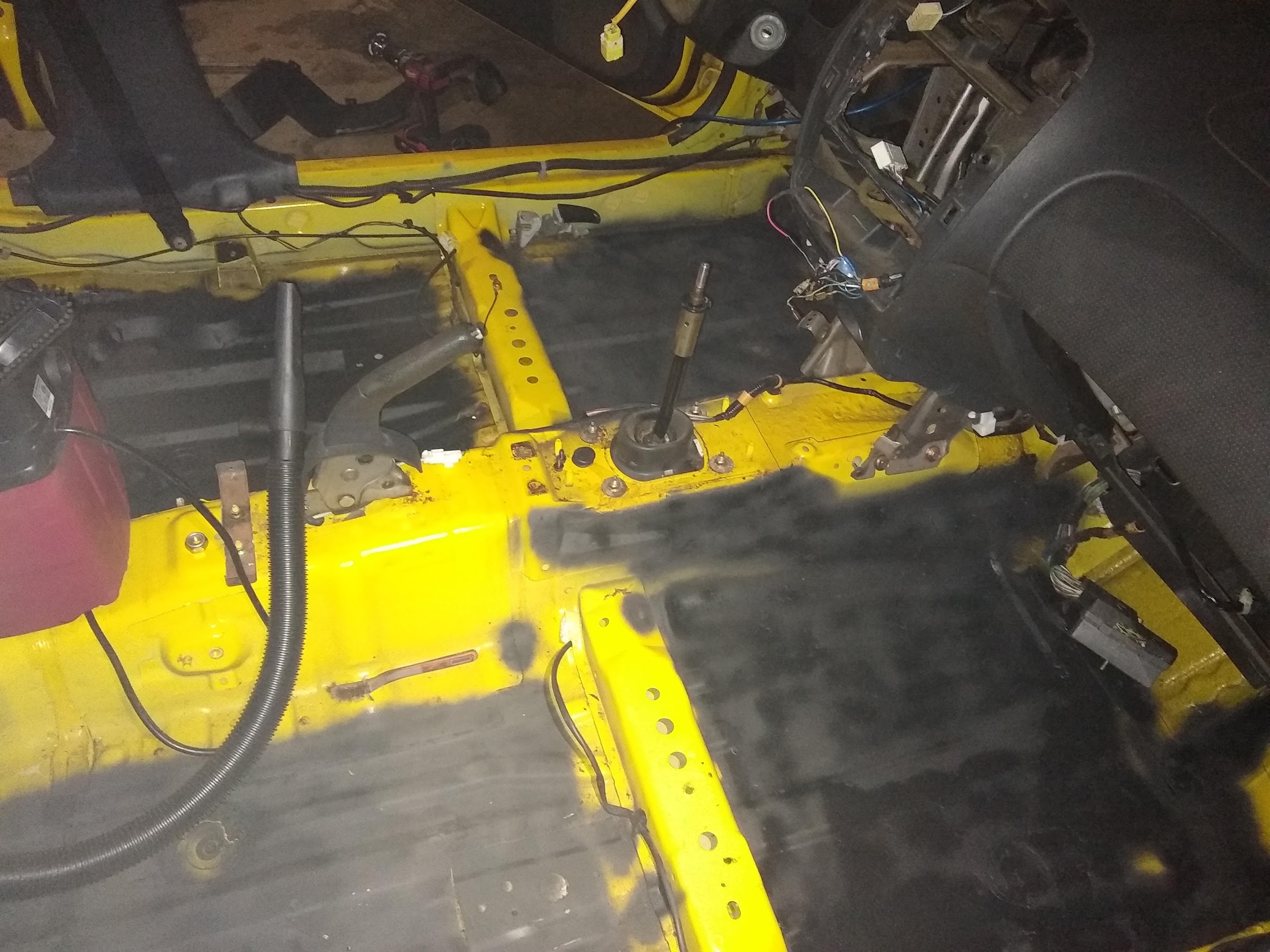 Pulling the old FS out. Still runs fine, will end up likely putting into a different P5...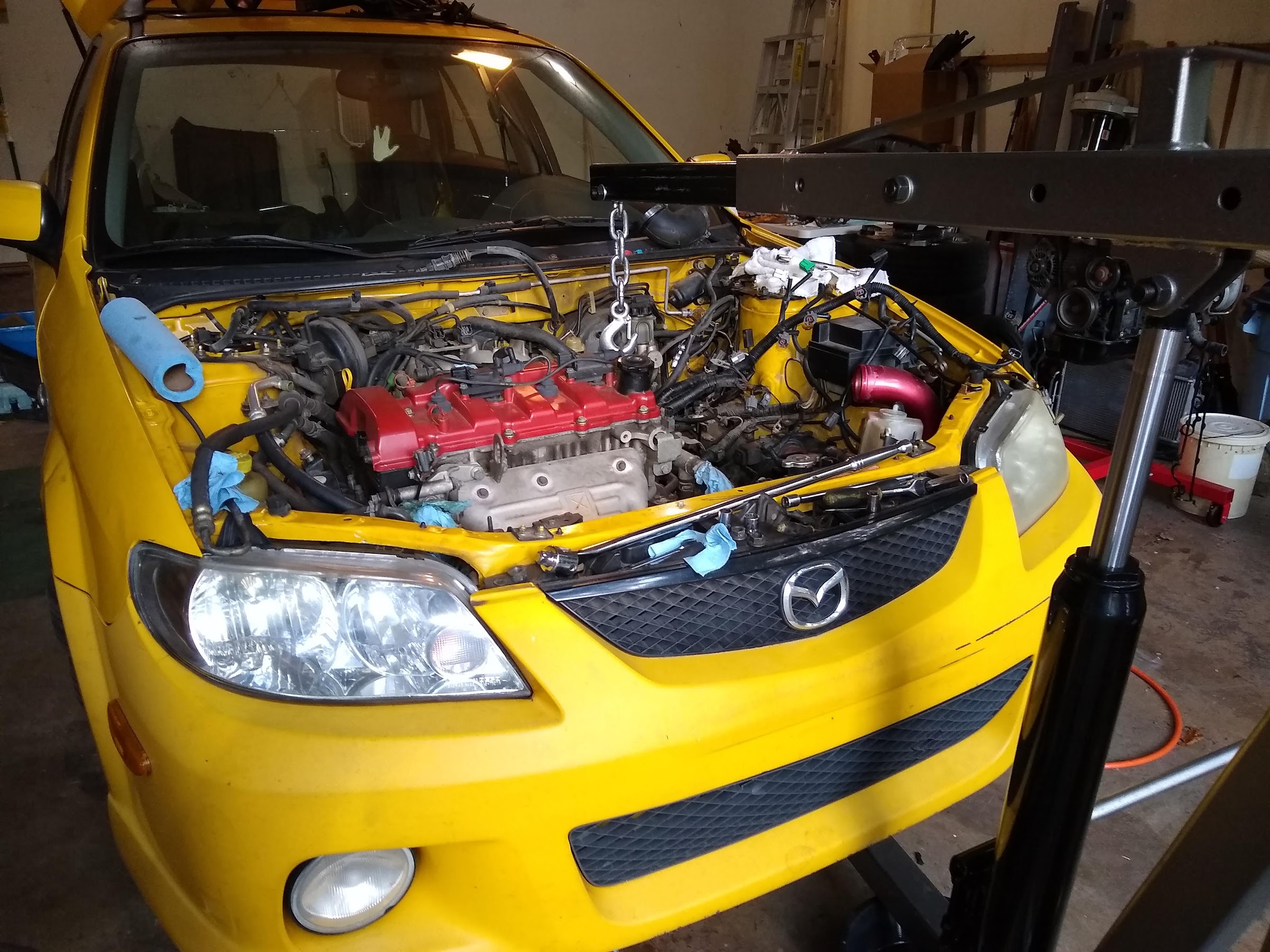 MSP block installed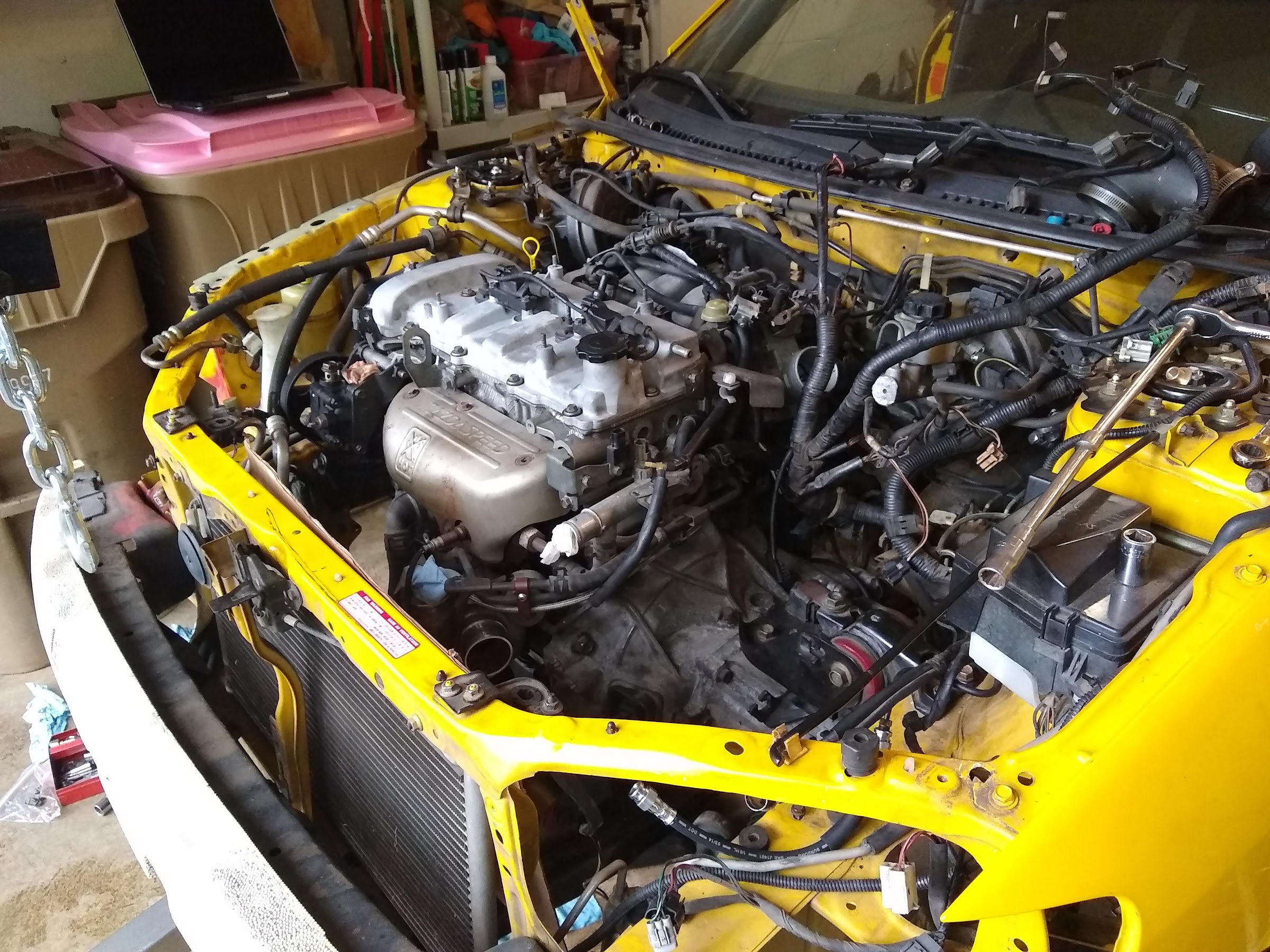 New FMI and headlights installed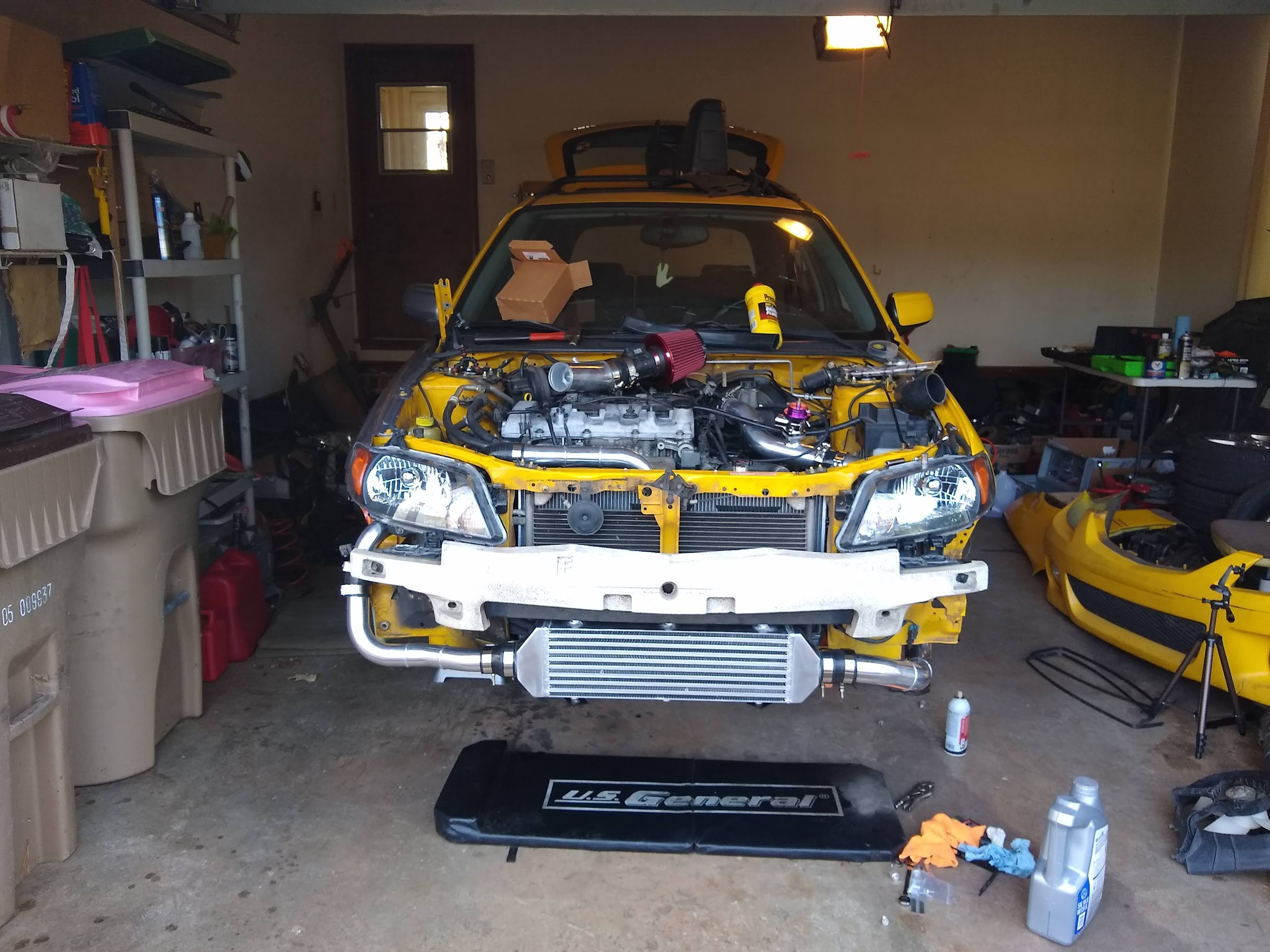 New windshield. Had been cracked for 5+ years
Mostly put back together with salvaged hood, passenger door and fender (deer damage from years ago) Still deciding on bumper. I like the fog lights, so I may try and repair and mod the MSP lip... more on that later.
Full MSP interior swap turned out NICE!
MSP Tail pipe sticks out a little far on the P5 bumper, but I'll be swapping exhausts soon anyway. I'm considering cutting and welding the MS tip to what I get, but I'm still debating.
Last edited: