Congratulations to Foolish!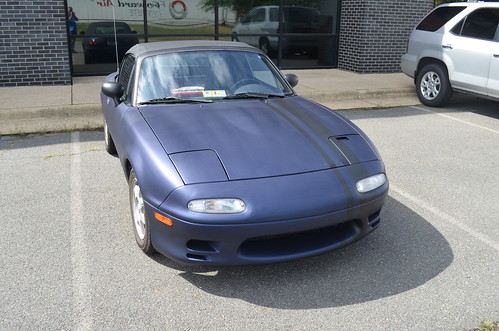 Vote Now for March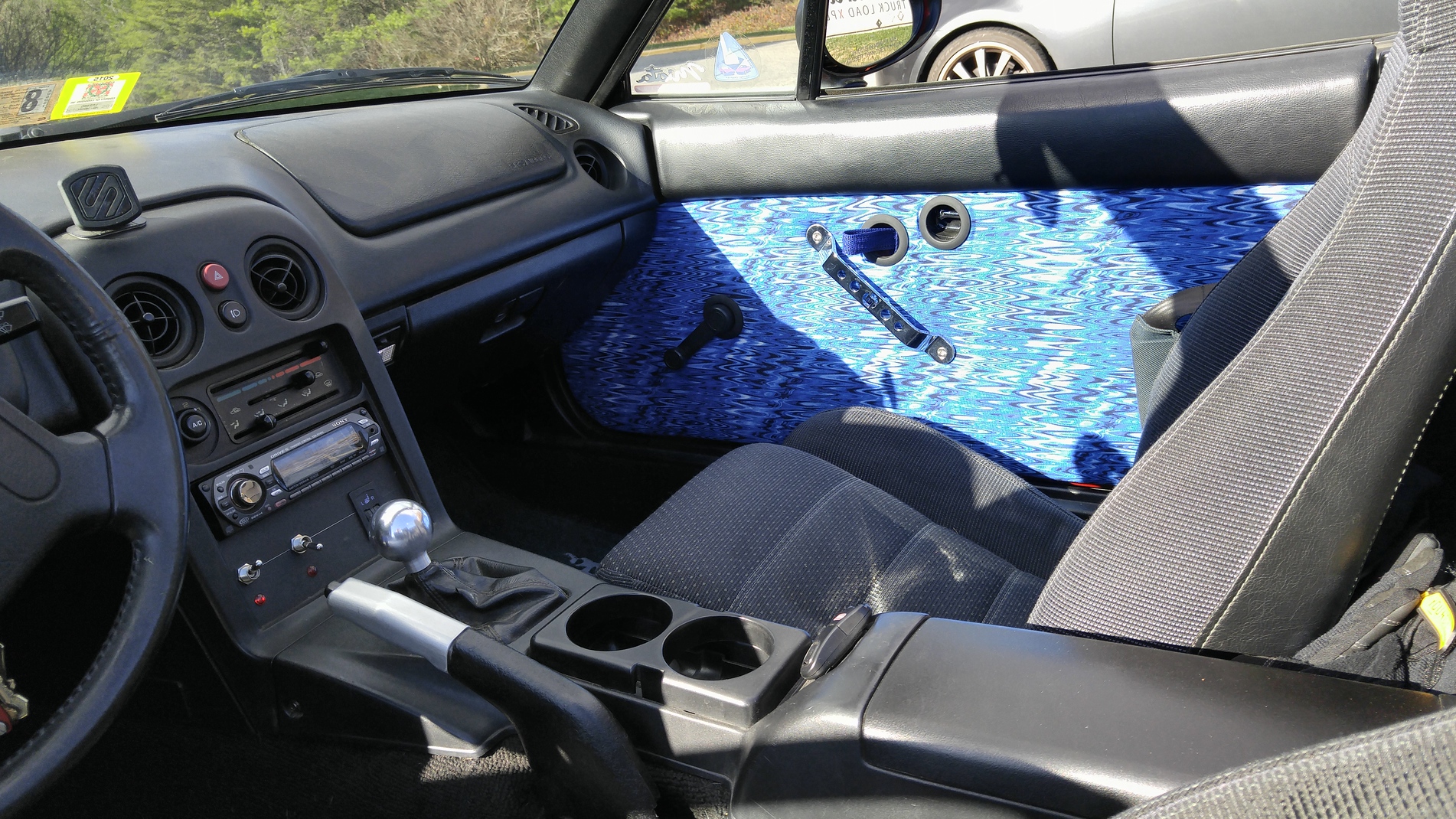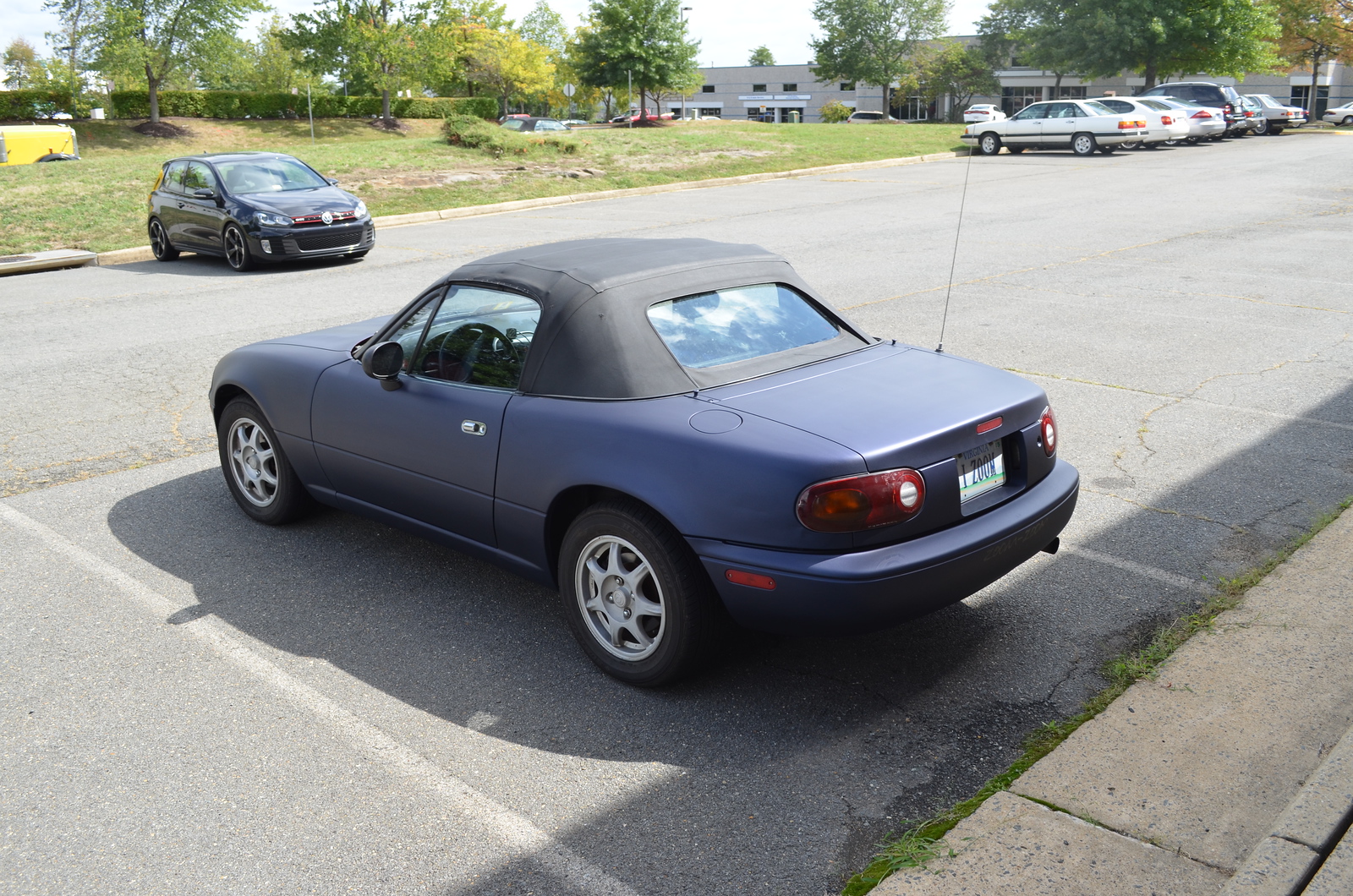 Eric Miller
1994 Miata
Aftermarket:
Racing Beat Intake
Carbon Miata "AirStream" door handles.
Seat heaters.
Sony head unit and door speakers.
MazdaSpeed Protege Kenwood amp and sub installed in trunk.
Voodoo shift knob and E-brake handle.
Fabricated by ME:
Custom made and upholstered door panels.
Porsche RS-style door release pull.
Custom under-radio panel, with controls for seat heaters, toggle switches
with "power on" lights for rear defroster and forthcoming fog lights.
LED overhead lighting in visor holes.
LED trunk lights.
Exterior:
Racing Beat Type II front bumper.
Plasti-dipped in my garage using black Dip with World Rally Blue Pearl mixed in.
Ducted headlight lid​