Gumboot Rally April 2018
Last weekend was the 10th Gumboot Rally, run right here in New Zealand. I'd done the last one and it was waaay too much fun, so when the opportunity came up to do it with a workmate I jumped at it. 900Km over 2 days later and I can't wait for the next one!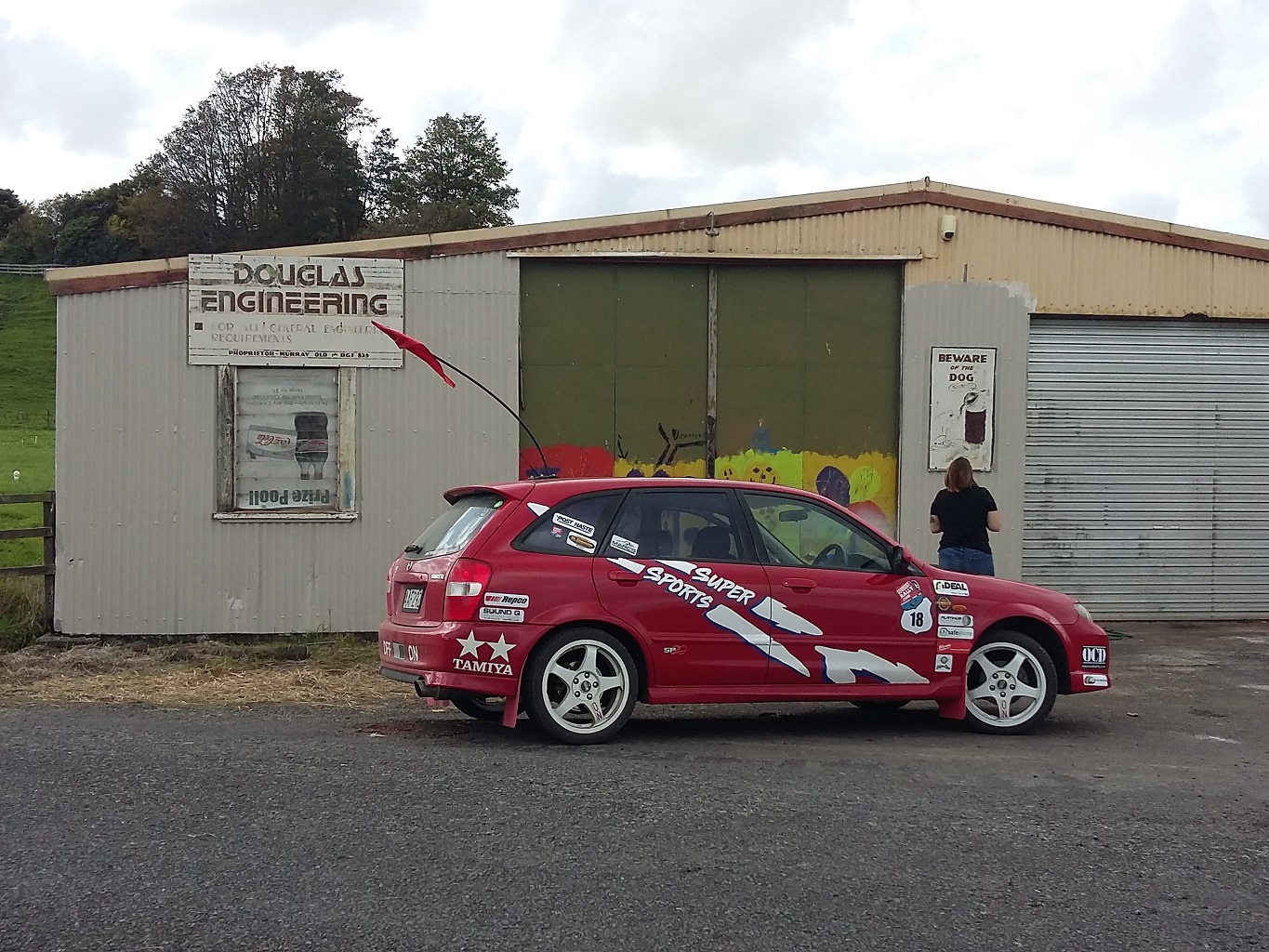 The Tamiya, Super sports stickers and the side graphics are hand cut vinyl, the sponsors stickers were shipped out 3 days(!) before the event, a late night at work got them all on with only a few bubbles. New mudflaps made from Polypropylene sheet as the old ones were completely caked in dead flies for some reason.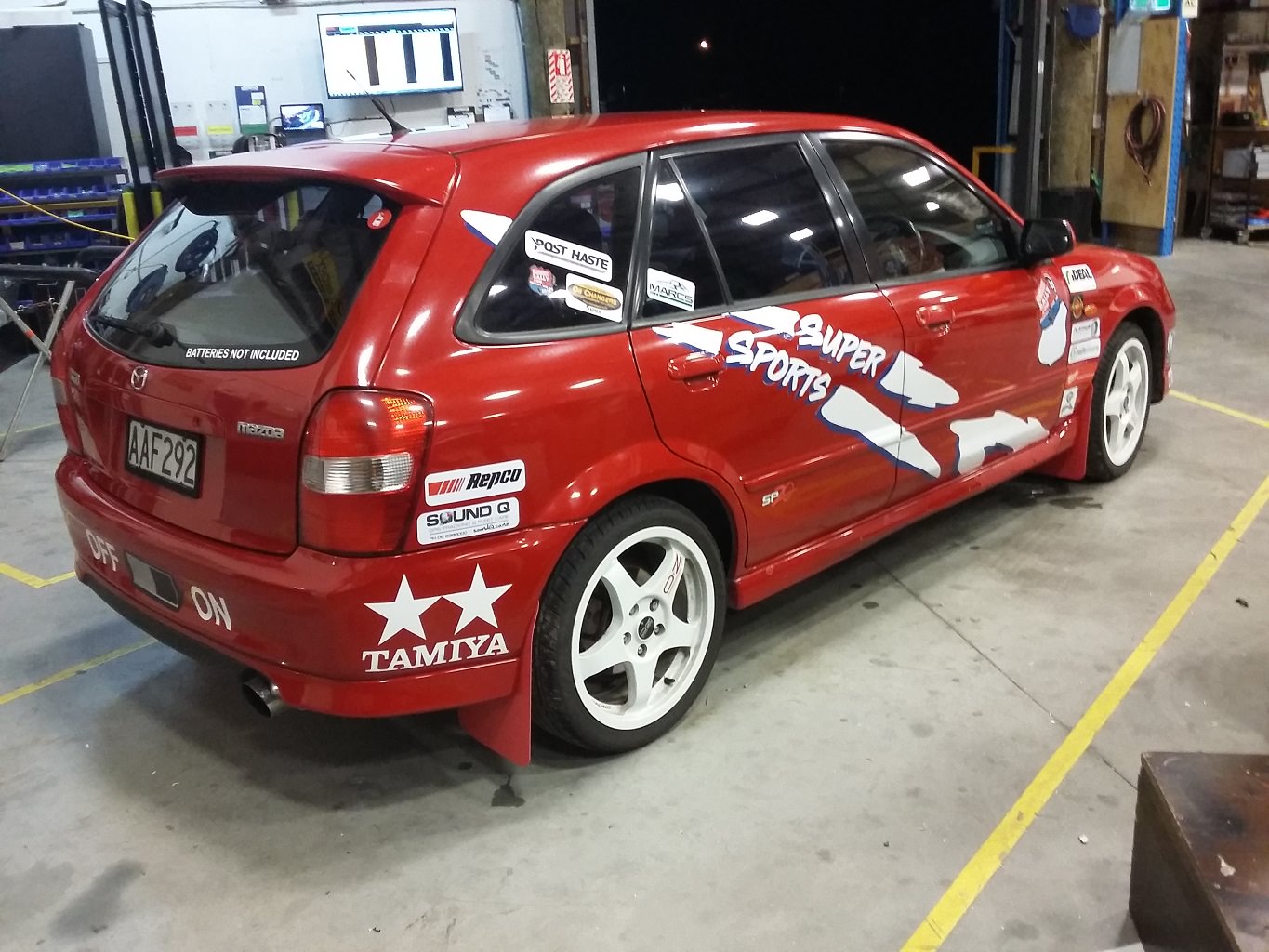 About 70 cars entered, everything from a Porsche Cayman to a Lada 2104 wagon, heaps of classic Fords, Subarus and minis
Saturday was theme day, we had giant teddy bears running around, Plastic Army men, pokemon teams and a pair of hillbillies in a pick up, it was nuts!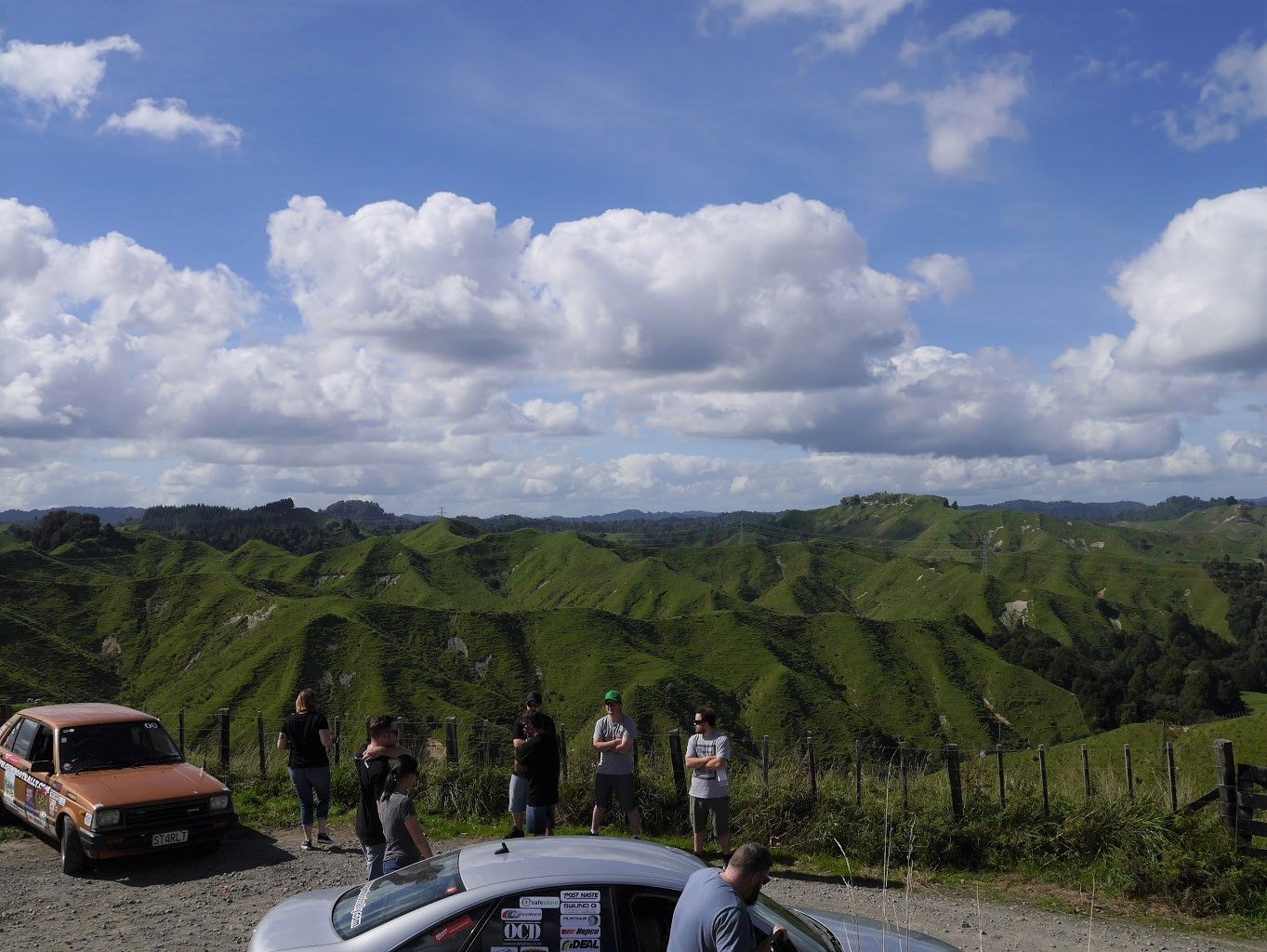 The roads were stunning, almost all backroads through the Waikato and Taranaki regions from Hamilton to New Plymouth to Taupo. At the start line we were given a book with directions and questions/ activities we had to do along the way, just like a scavenger hunt.
Sunday was my favourite, we got to drive up the Forgotten World Highway, a basically unused stretch of road through some ridiculous gorges and hills, stopping at tiny villages along the way. We basically doubled the population of Whangamomona for lunch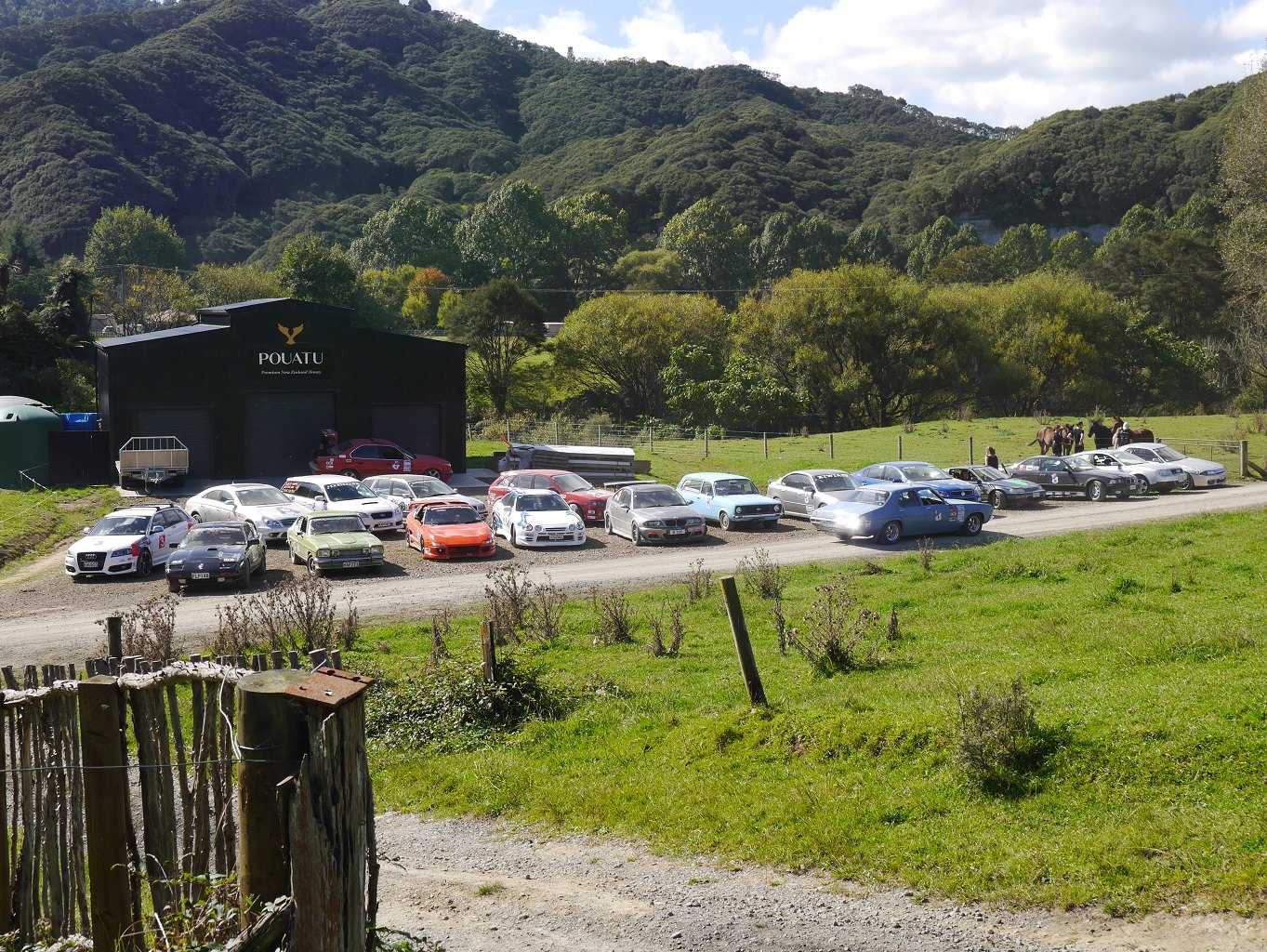 The car ran really well, no issues at all except the new mudflaps were too stiff and broke on the rough roads. The stickers and aerial (speed tested to 135Km/H!) got heaps of comments and looks, and the car sounded mint the whole time (pacemaker headers for the win!)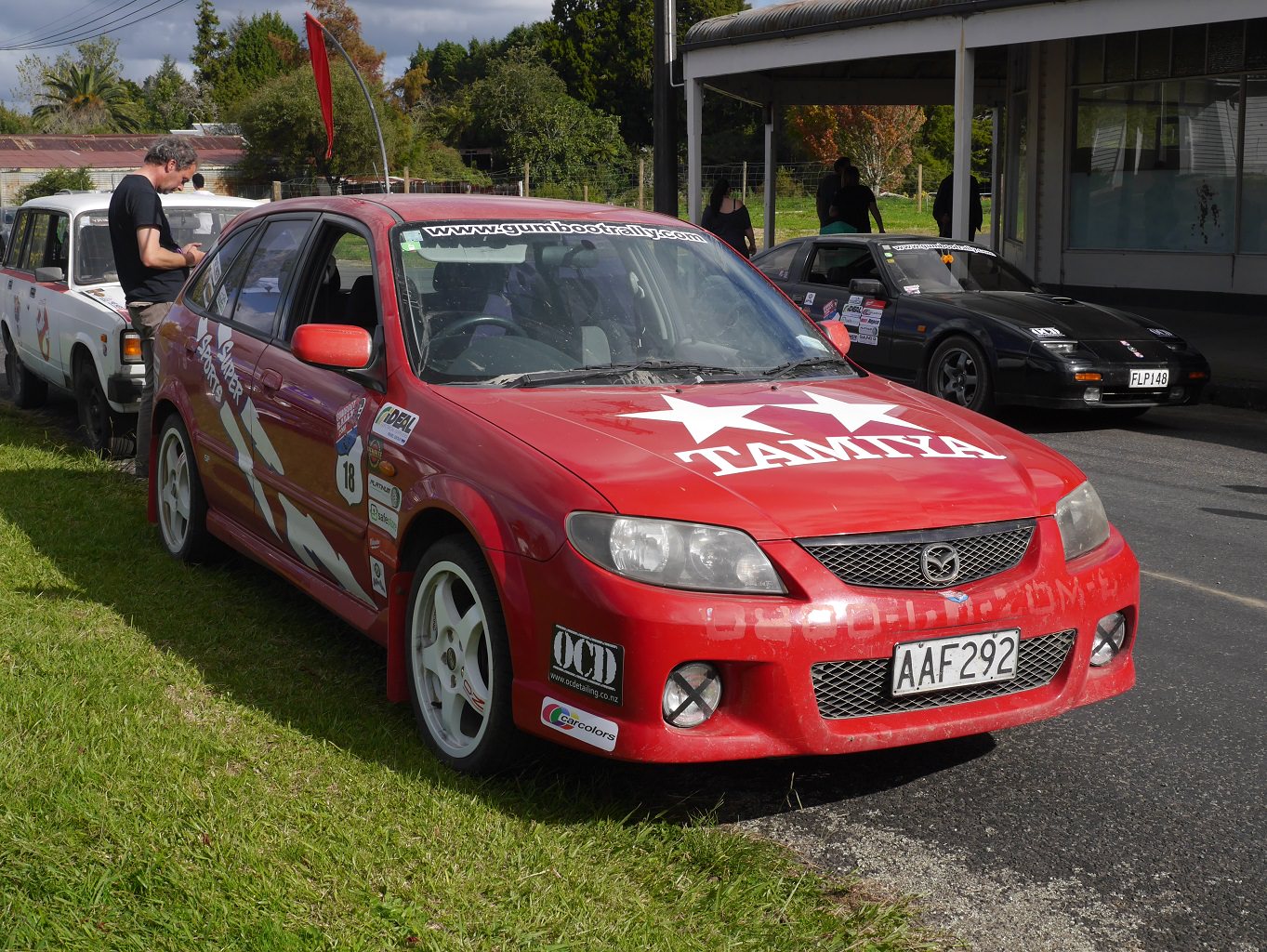 It did highlight 2 areas that need improving; the brakes shudder like crazy under medium-heavy use, and the low beams are as bright as a glow worm in a jar. Time for new disks at least (Toying with the 626 upgrade) and some better beams for the lights, any recommendations are appreciated!
IF you get a chance to do something like this, do it! It's so much fun with great people in cool cars on awesome roads.