Gidday guys and girls!
My name is Aaron and I hail from Hamilton, NZ.
I've had this Classic Red 2001 SP20 for just over a year and have slowly been chipping away at it. The rally flavor comes from my love of Rally cars and a desire to do something a little different than the usual slammed look. Main inspiration is the Lancia Delta Integrale and group A cars like the WRX and Mitsi Evo series
Completely stock:
New Wheels (OZ Racing Evo 4 wheels, 17x7 inches)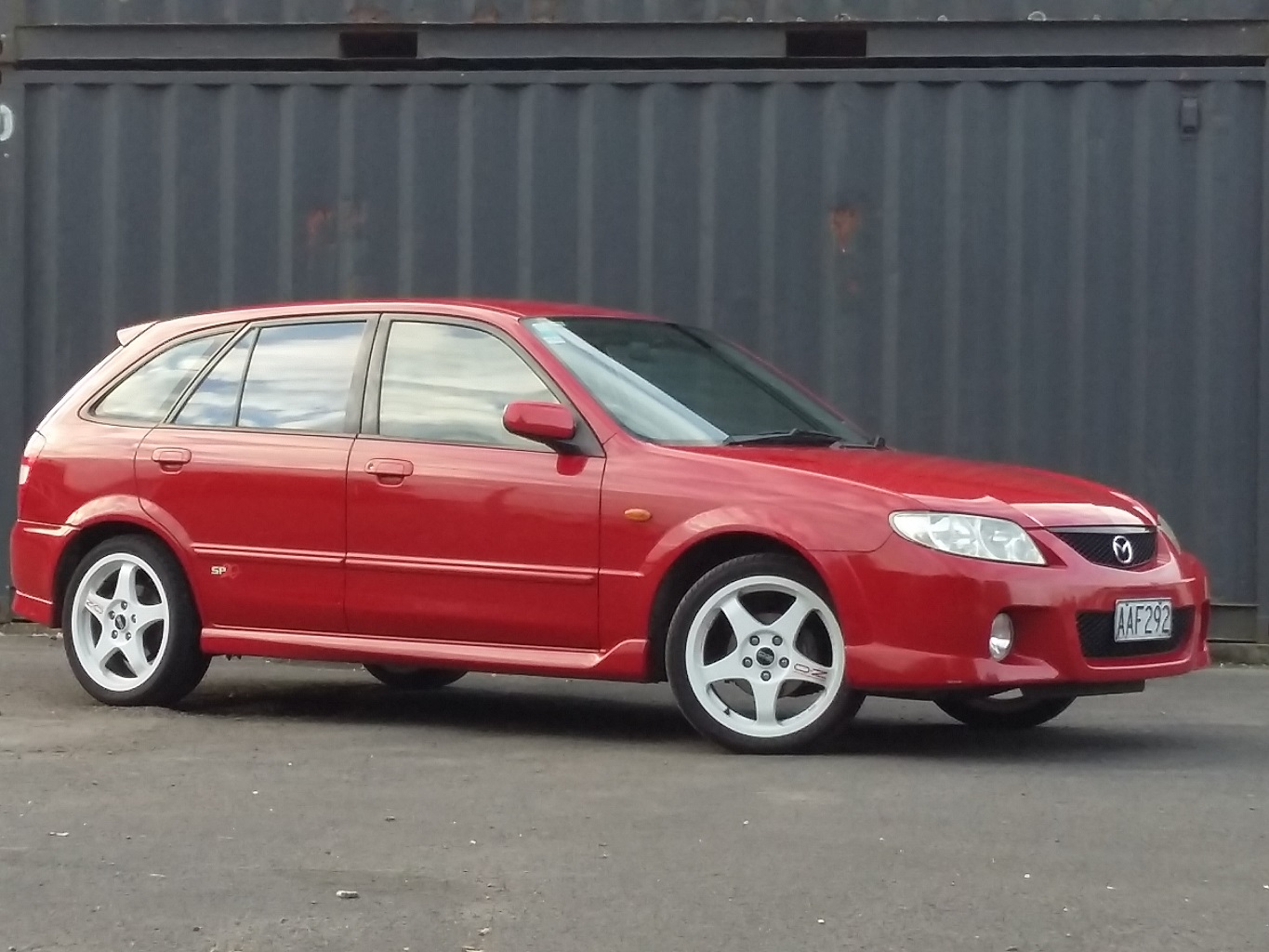 All Dressed up for a Gumboot Rally (And my ugly mug as well)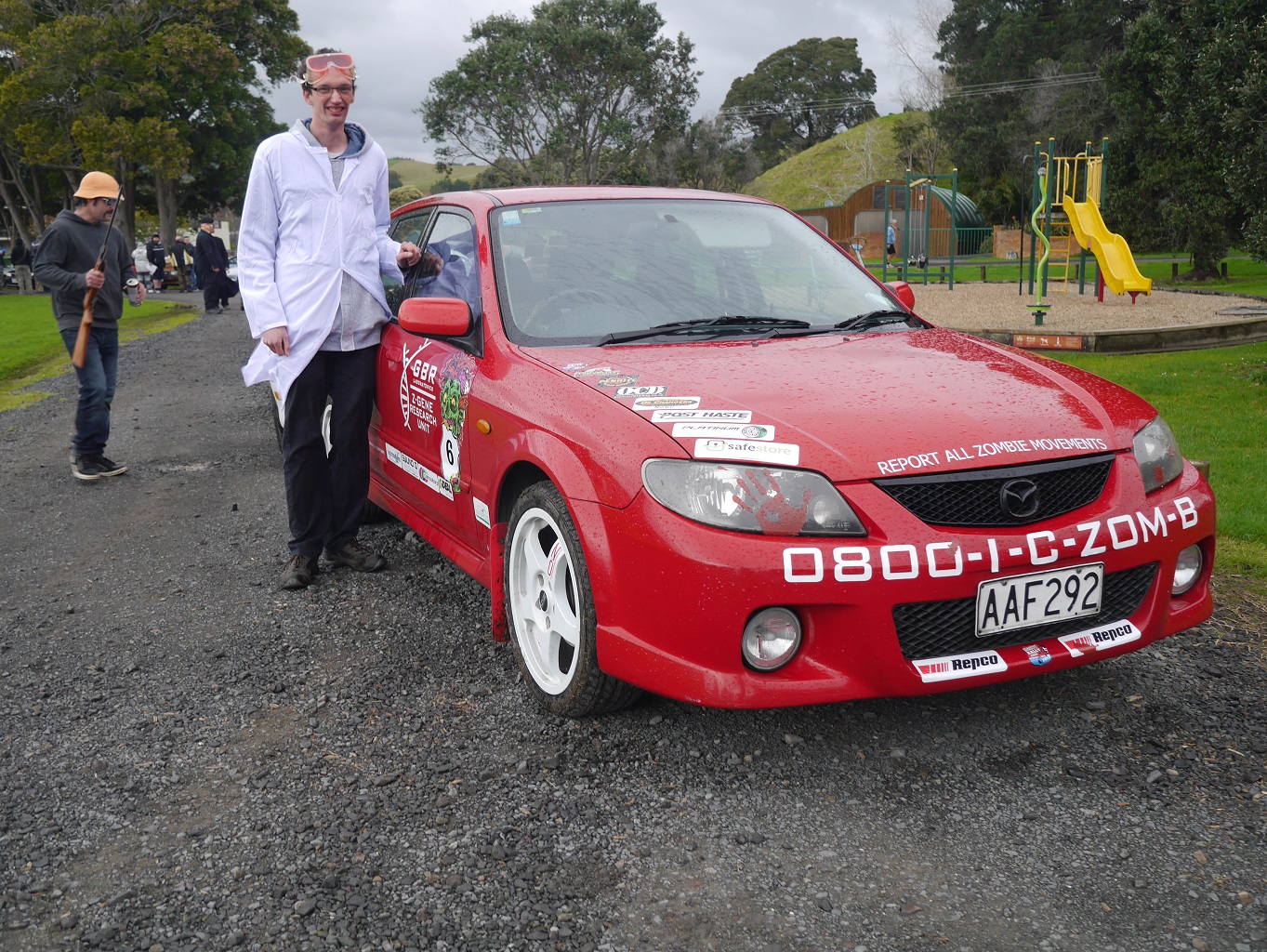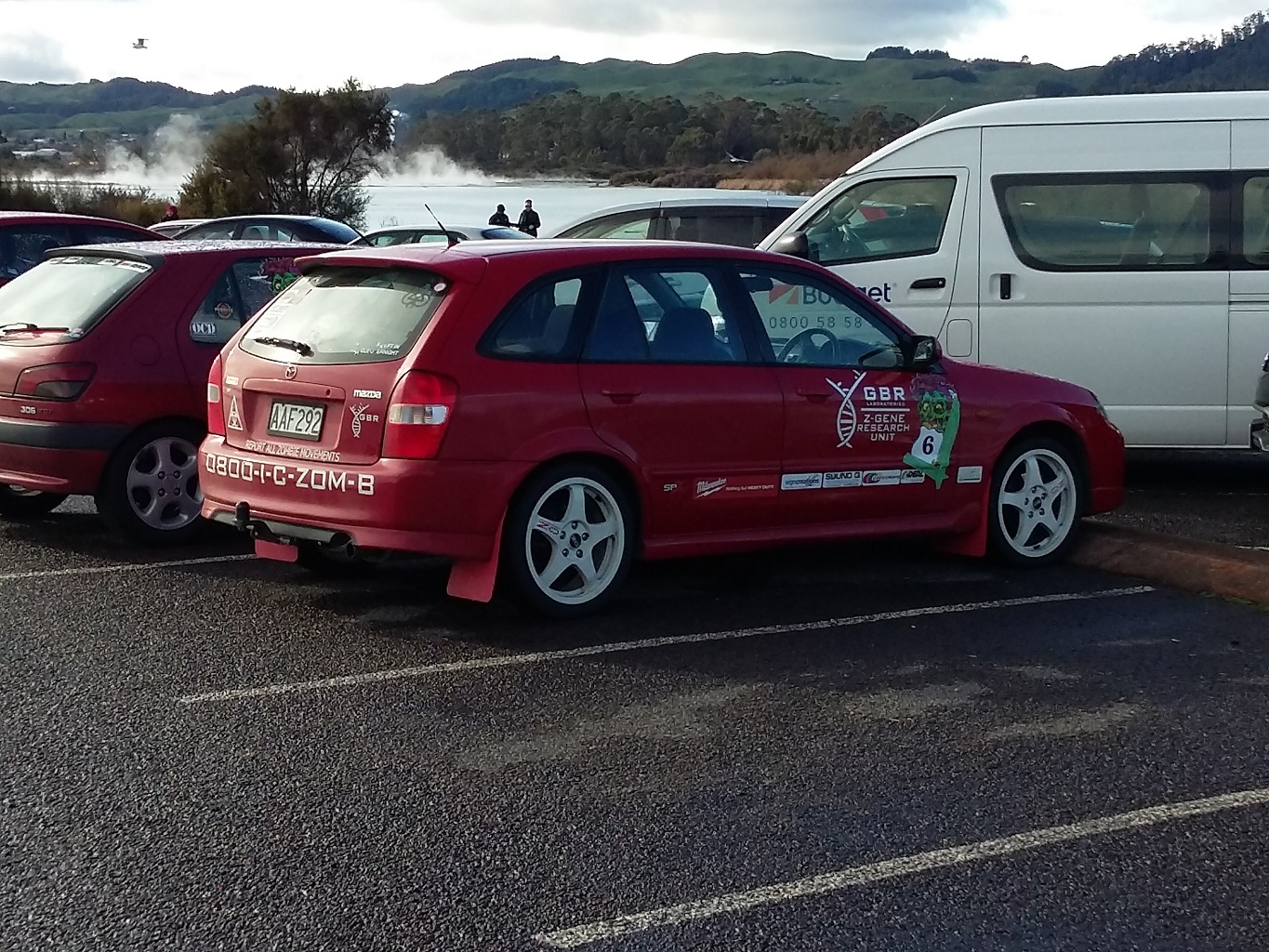 As she sits after an after-work drive this evening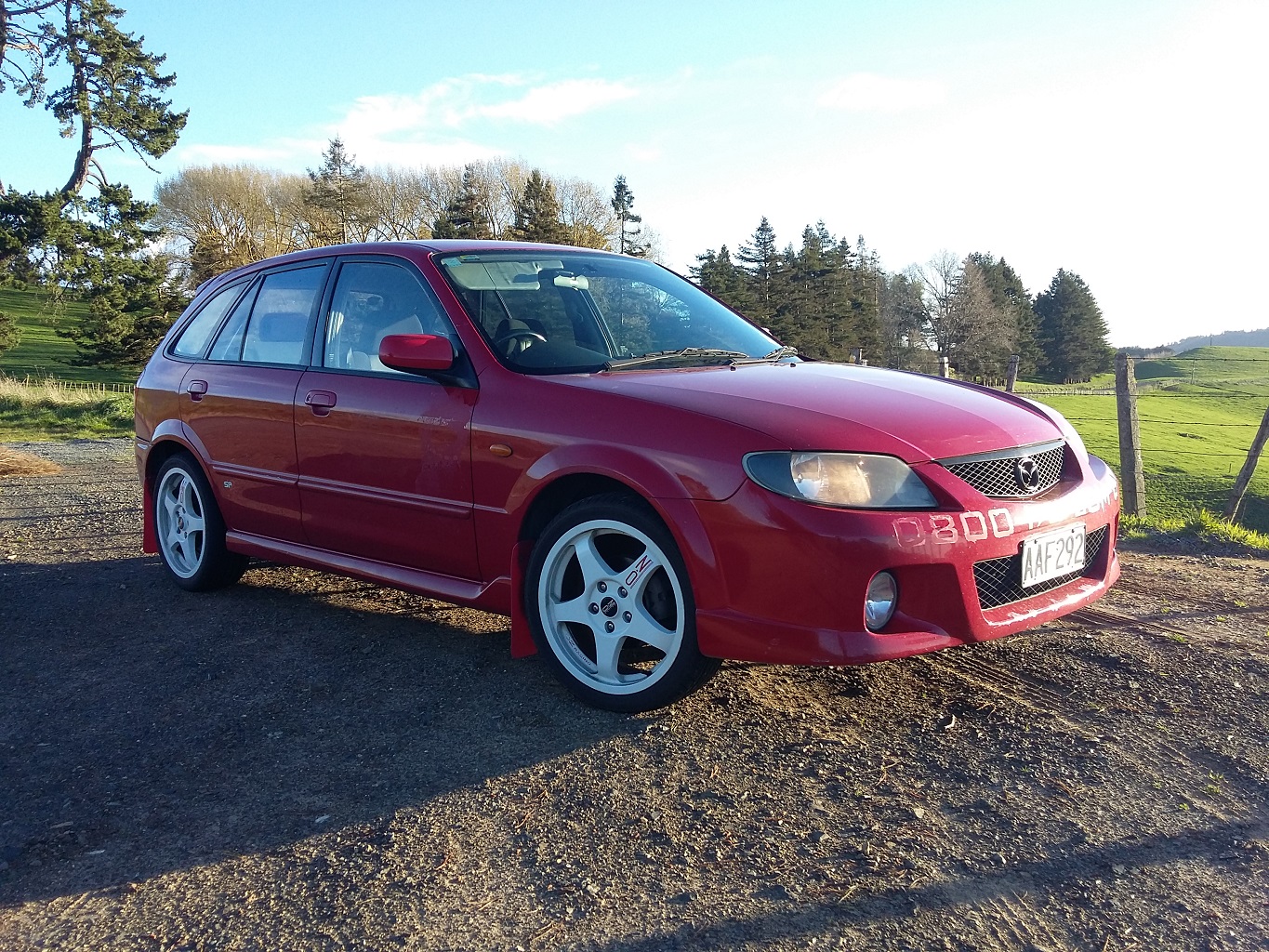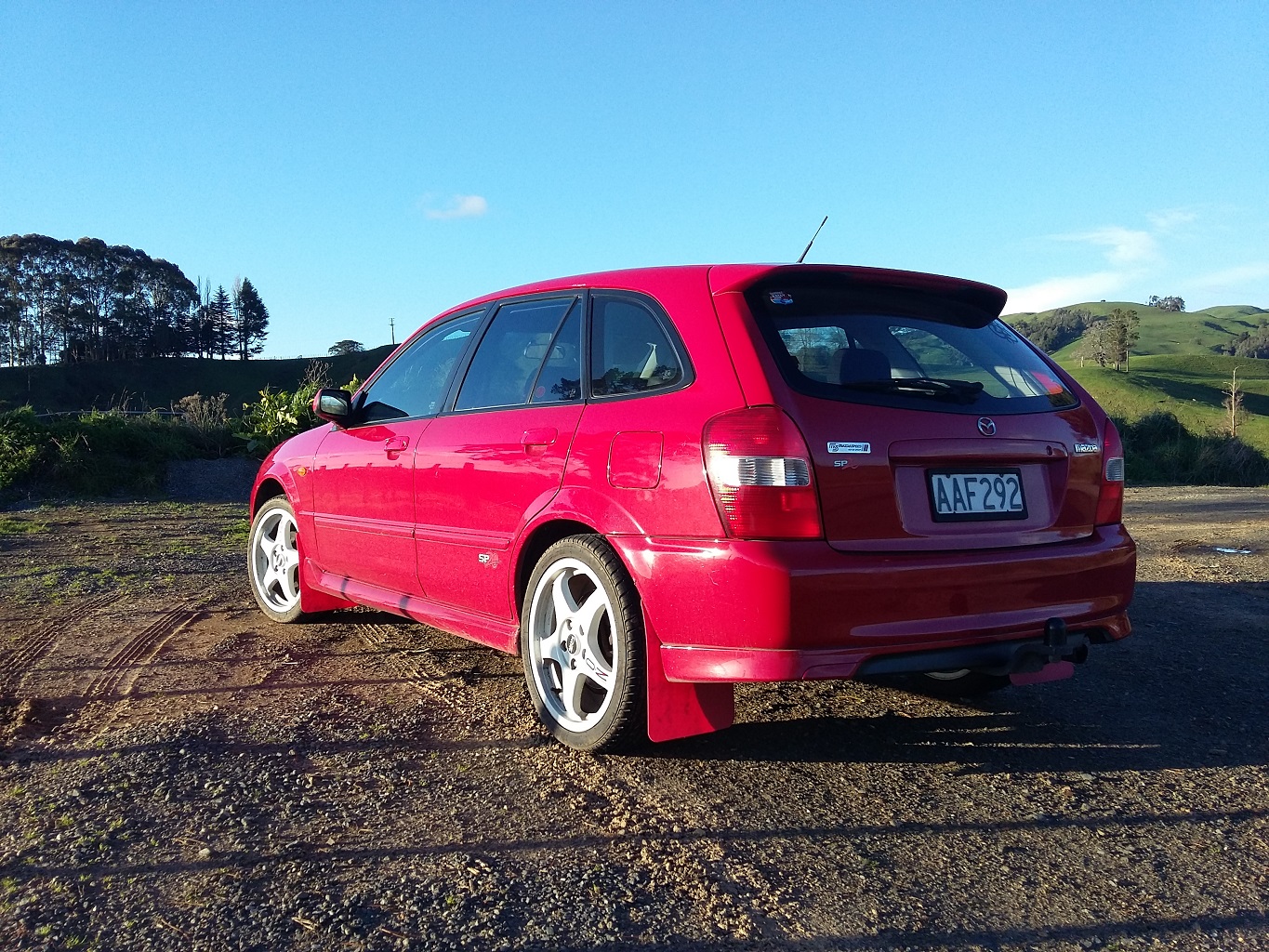 Unfortunately the paint on the drivers door and the front bumper peeled quite badly from the stickers used on the rally, Being a red, Japanese, early 2000's car means the paint is really bad and needs redoing at some point (Love to redo it in the new Mazda Passion red)
General info:
2001 Mazda SP20 sportshatch
- Black headlights
- Black front badge
- 323 rear badge replaced with Mazdaspeed badge
- Shorty antenna
- 'Bong' intake baffle removed and grill drilled for more airflow
- Mudflaps made from $8 K-Mart chopping boards (Wasn't going to pay $70 for a pair of rally ones!)
- MPV wiper control
- JVC double din head unit with up-rated speakers all round
Future mods/maintenance:
- lower springs/ uprated shocks (Not coilovers due to NZ's road laws)
- Exhaust and intake replacement
Exhaust done!
- some mild weight loss
- Ducktail style rear spoiler (Not Peugeot 205 T16 crazy, more like you see on Civics sometimes)
- Replace ratty steering wheel and seats
Steering wheel replaced
- Cambelt needs replacing soon
DONE!
- Repaint bumper and door
Let me know what you think! Looking forwards to bouncing ideas off everyone here
Last edited: