It's finally getting close enough that I want to get started on prep work for this project since I've got most of the parts needed now.
The first bit of prep was the steering rack, and so as to not lose the NB rack bolts I figured I'd put the bolts into the threaded holes in the V8R-sourced subframe.
3 out of 4 had powder coat completely boogering the bolt holes. On the upside, the thread pitch of those holes is M12x1.25mm, which is the M12 tap I don't actually have in stock.
A quick Amazon shopping trip and a couple days later, the tap comes in.
After chasing the threads in the good bolt hole and 2 of the 3 bad ones, I realize 1 of the engine mount brackets completely blocks access to the 4th. Improvise and overcome right?
Turns out, a 5/16" 12-point socket makes a good-enough narrow access tap wrench for an M12 tap.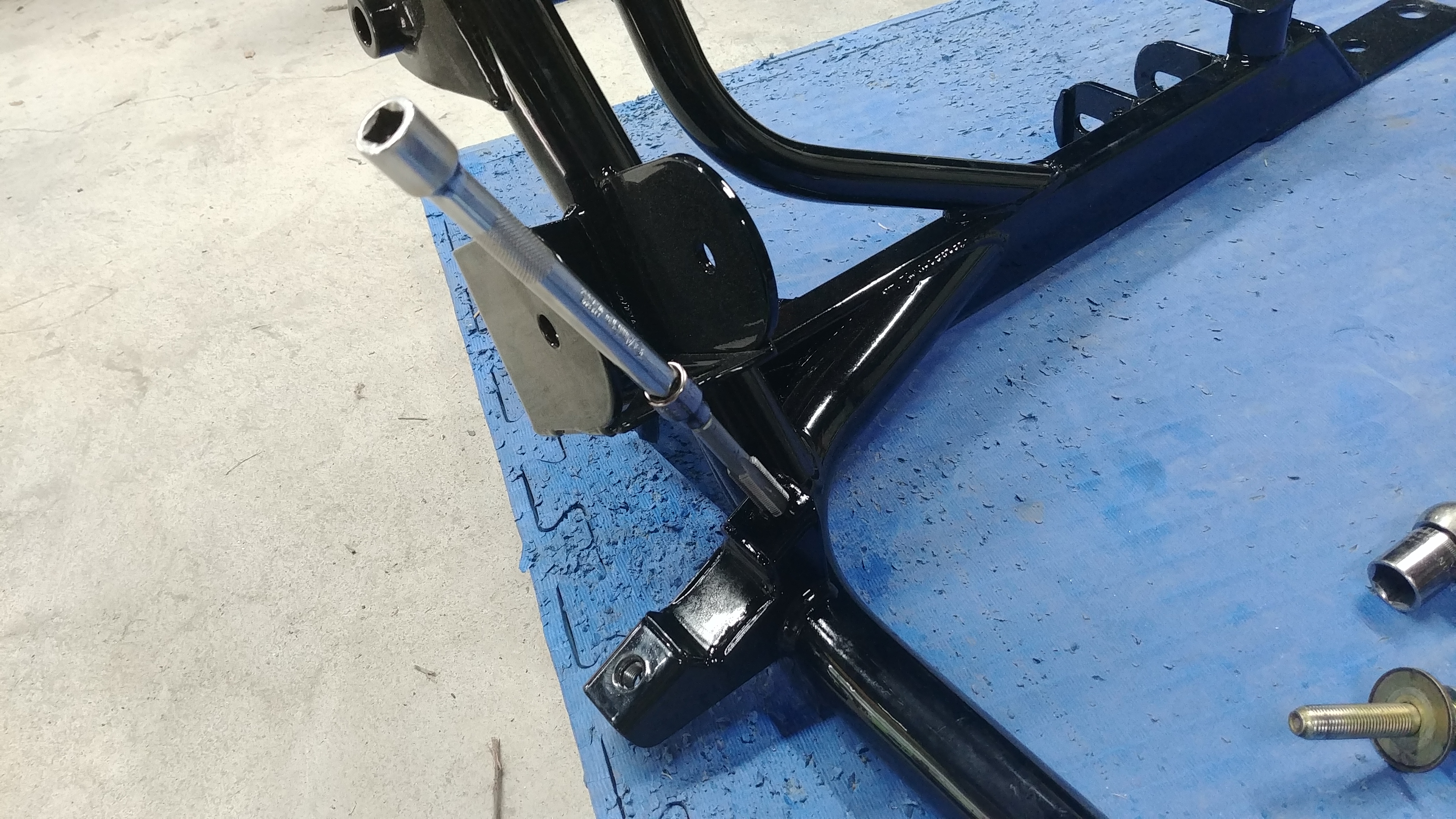 Nickolaus G recommended I check the rest of the holes on the subframe, and sure enough, the news is equally "good".
Nope.
Nope.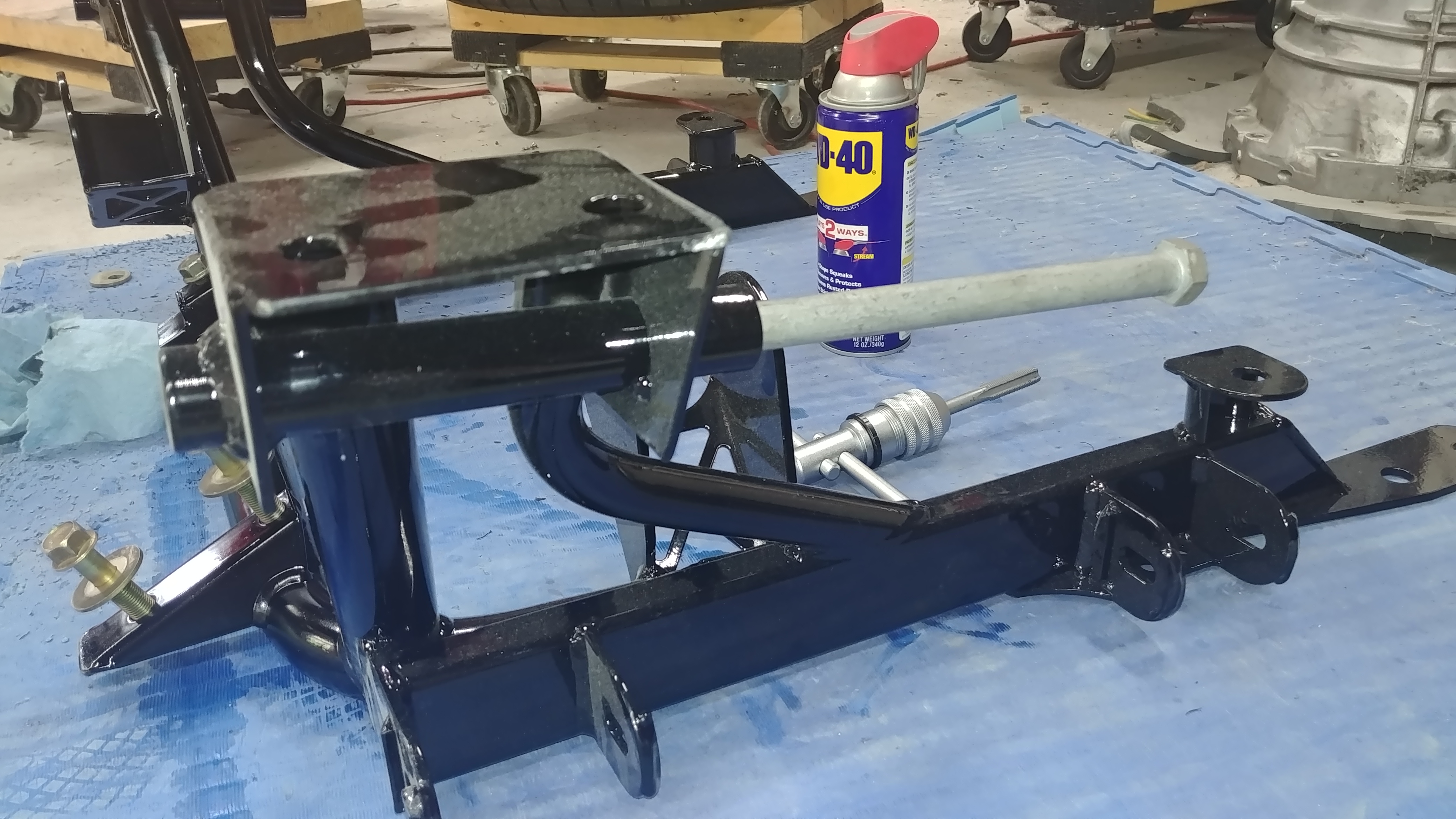 Nope.
Nope.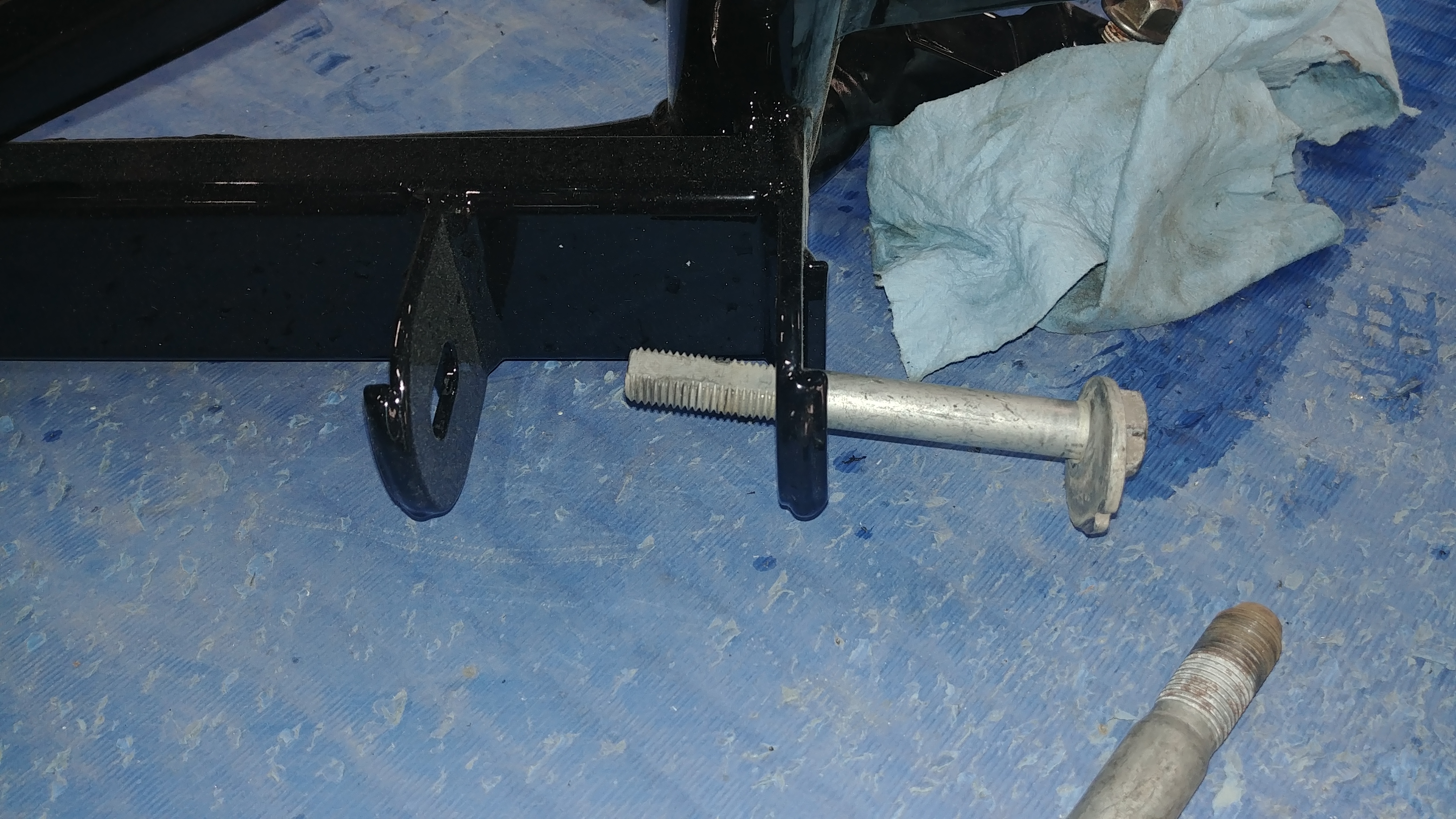 Nope.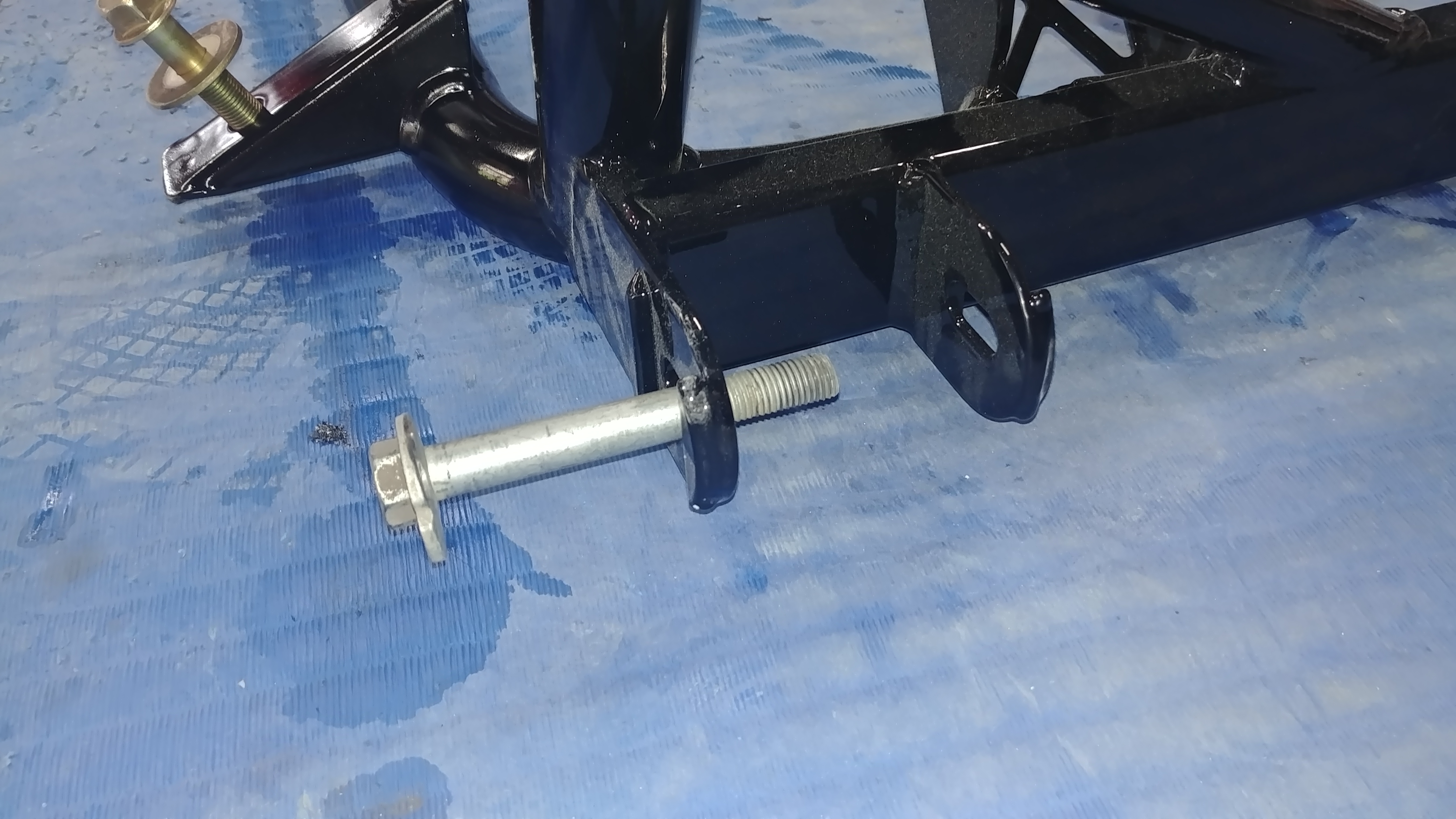 Next move is to run to home depot to get some 3/8 rod (since I'm apparently out) to make a bore-polishing sanpaper flap tool to clean these out before I try bolting this whole thing to the car. Probably need to clean up the surfaces where the eccentric washers bear on the subframe as the powdercoat is probably way too thick there and might limit adjustment range. I'll re-paint everything to prevent rust, but it'll be a lot thinner than whatever 1/8" of powdercoat they slapped on this thing with no protection on bolt holes....