Hey guys.
Things seem to be getting deader by the day for us protege fans. I figured since we haven't got much less to lose, I may as well make a build thread! I'll start by saying hi, my name's Ben. My protege has been my daily driver, project car, and only car since '09! I've been on here and other protege forums for a long time, mostly just scouring the web for info, but you may have seen me answer the occasional question from time to time. I haven't made a build thread until now, because figured i'd bore you guys, haha! But in all seriousness, since attendance has dropped and a lot of people have stopped caring about proteges, I guess I just want to do my part in reigniting the flame for someone else.
Whelp... I guess we'll start off with some pictures to Give you guys an Idea of what I'm talking about.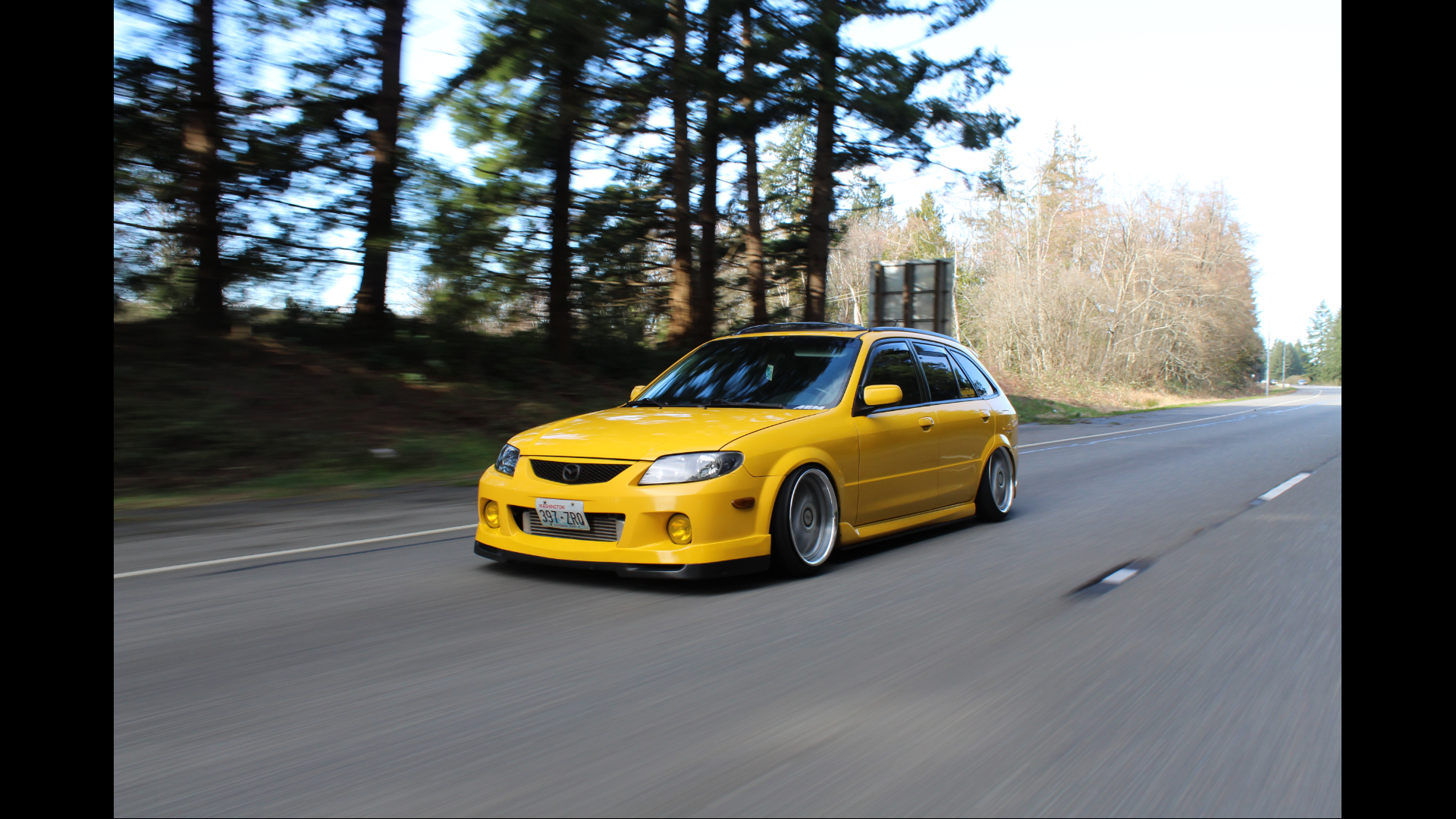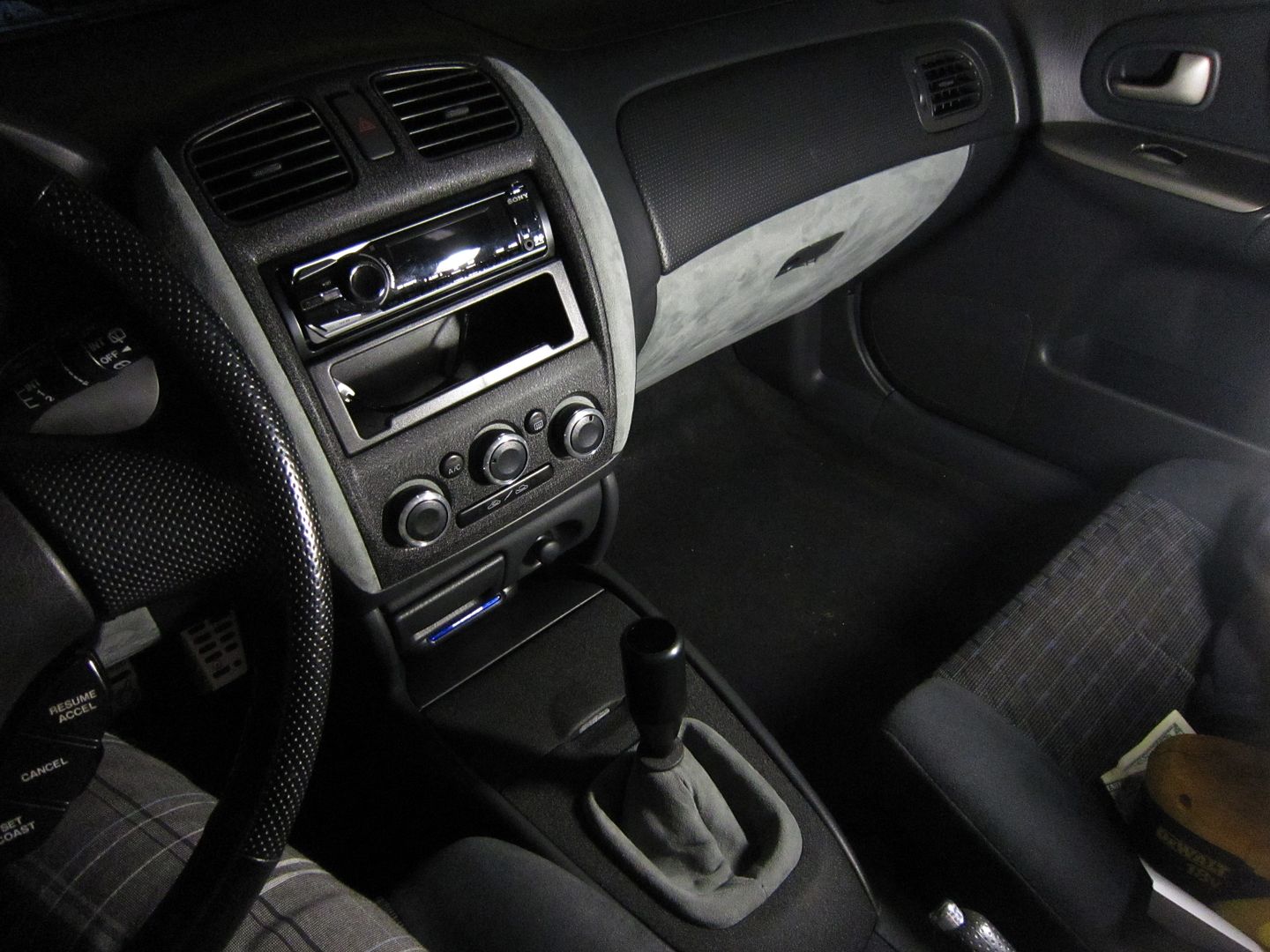 Now I guess I'll follow that up with a Mods/Maintenance/Parts list.
Engine/Drivetrain
-Wiseco 9.0:1 Forged Pistons .020 over
-K1 Forged Rods
-ACL main, rod, and thrust bearings
-Split Second AFC
-Deatschwerks 440cc injectors
-Walbro 255lph fuel pump
-Deadbolt Zilla TD05H-18G turbo
-Hiboost Turbo Manifold
-Hiboost Downpipe
-Hiboost FMIC
-Arashi adjustable Wastegate actuator
-Turboxs Blowoff Valve
-Ported/polished 626 Intake Manifold
-Ported/polished Throttle Body
-Turbosmart Manual boost controller
-Signature coated and bypassed oil pump
-Peterson External oil PRV
-Mishimoto remote oil thermostat
-19 row Oil cooler
-Oil filter relocation
-A/C Delete
-AWR Motor mounts all around
-Charcoal Canister Delete
-Corksport SS clutch line
-Corksport Bronzoil Shifter Bushings
-Corksport 3rd Link Kit
-Torque solutions Poly stabilizer Bushing
-Kartboy Shifter
-Greddy Counterweight Shift Knob
-2.5 Straightpipe turboback exhaust
-ACT Heavy Duty street strip Clutch
-Maf Relocation
-Atmospherically Vented Oil Catch Can
-MSP mbsp
-jdm 626 valve cover
-1.8 coil conversion
-Feeda 2 Row Radiator
-CR3 Radiator air diverter panel
Suspension/Wheels
-Yellowspeed Coilovers 24k/24k
-SSR Veilside Marriotts 17x9 +15 front, and 17x8 +29 rear.
-Mazdaspeed Racing Harts 17x7 +55
-Wilwood Superlite 4 piston Calipers
-Baer 13" Slotted Front Rotors
-AAC Billet rotor Hats
-AAC Caliper brackets
-Corksport Front strut tower brace
-ARP extended studs
-Mazdaspeed 25mm front swaybar
-Whiteline Adjustable Front Swaybar End-Links
-Progress Rear Swaybar
-SuperPro polyurethane front control arm bushings
-AAC Adjustable Lateral Links
-AAC Adjustable Trailing arms
-Mx6 rear strut tower brace.
-Muteki Lug Nuts
Interior/exterior Appearance
-Corbeau fx1 Pro seat, side mounted, no sliders
-Schroth enduro 6-pt Harness
-47" harness bar
-Autometer Triple Pod pillar
-AEM Wideband Air/Fuel Gauge
-AEM oil Pressure Gauge
-Glowshift Boost, Water temp and volt Gauges
-Zada Tech LCD Oil temp Guage
-Jdm Tail lights
-Haima Happin upper grill and emblem
-Euro 323f badge
-Door moldings deleted
-Black headlight Bezels
-H1 projector retrofit in P5 housings
-RGB demon eyes
-Low beam 6000k hids
-Hid retrofit Stock fogs 3000k
-Black Rear Valence
-Mazda 6 rear Wiper
-S2000 Antenna
-Smoked bumper markers
-Mazdaspeed aluminum door sills
-Mazdaspeed Aluminum pedals
-Suede Wrapped A&B pillars, Glove Box, panel underneath steering Column.
-Suede Shift Boot
-Pioneer DEH-80PRS Head unit
-Pioneer A-series door speakers
-Fiberglass tweeter pods with JL tweeters
-10" Rockford fosgate sub
-Mazda 2 HVAC knobs
-Android tablet Retrofitted into Center console
-Battery relocation
Last edited: