I had kind of been chasing my tail with issues. After swapping the fan connectors I again suffered from the cutting out that I thought was being caused by coolant temperature. After letting the car cool some she fired back up normally. I thought about it some more and realized this is what happens when the camshaft angle sensor is failing. So after some research I stopped by the local dealer and ordered a new one. That came in so I got that installed. Before I slapped that bad boy in I compared it to the old one, and found some change. New is on the left.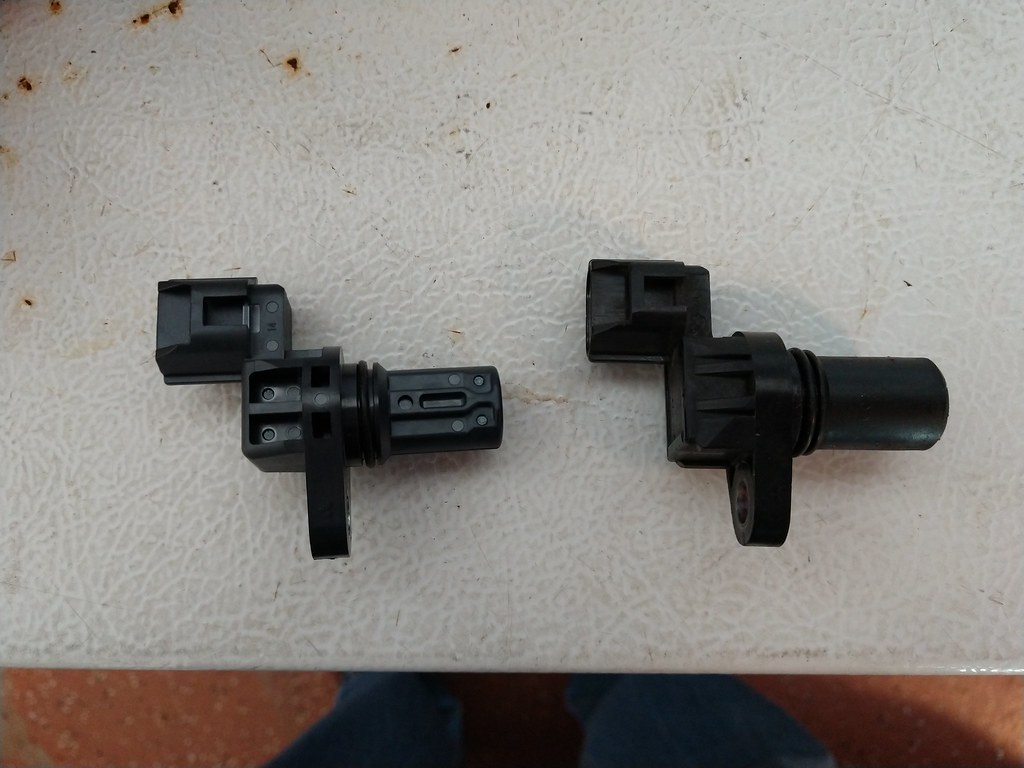 You can see the differences. Whether or not this would improve performance over the long run time will tell. Another thing that changed is the part number, I got the one listed on Mazda Motorsports' site and it crossed to this one: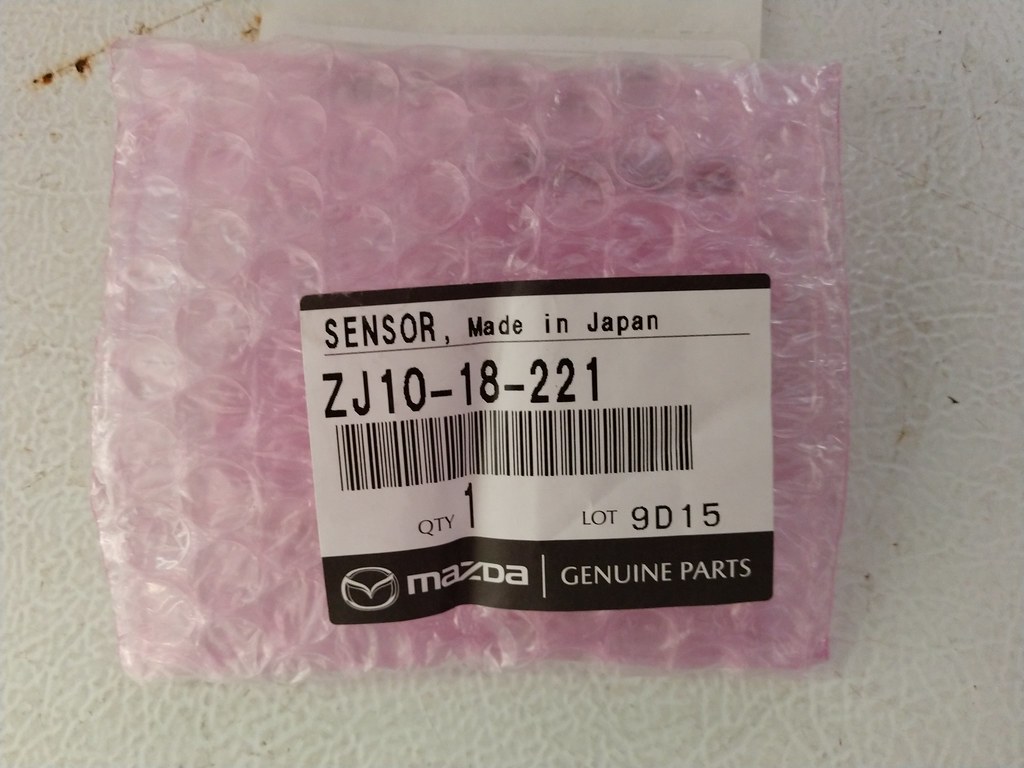 Test drive afterwards didn't have any problem, but it was cooler out that day so it may not have been a valid test.