Hey Guys!
So I've been on the forums for a while now and its about time that i made my own thread here....cause I love you guys.
So here it is.
This is my Sunlight Silver Metallic Protege5. His name is Chester.
I bought him with 32,000 miles on it. He was originally from PA.
I only waited a year and a half to find the right car for me. Patience paid off.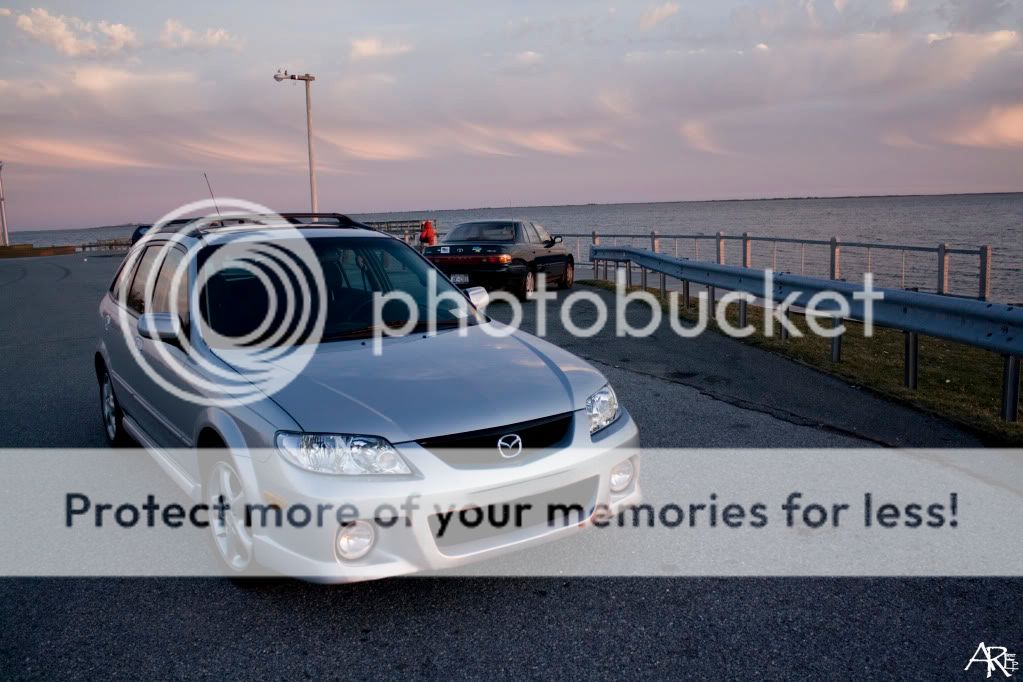 Mod List:
Shaved Side Moldings
PIE Aux Mod Kit
from Kenshin
Show-n-Go Plate Holder
from myms3
Rally Armor Mudflaps (custom molded universals)
Oznium LED Footwell Lighting
Mazda6 Rear Wiper
Mazdaspeed Axelback Exhaust
Stubby Antenna
LED Rear License Plate, Map, Dome, and Reverse Lights
Red Kevlar/Carbon Fiber Air Diversion Panel
from Rwkam
Black Carbon Fiber iSport Spoiler Lip
from Rwkam
White Glowshift Oil Gauge Pod
from Aeffles
White Glowshift Volt Gauge Pod
from Aeffles
Black Column 3 Gauge Pod
from kamon8404
Lidless Shifter Cover to paint black
from givemedloot
New Passenger Center Console air vent
from givemedloot
Black JDM Tail Lights
from walkingchaos
Future Mods
12" Bazooka Subwoofer w/ Bazooka Amp
Tribute Nozzels
Fog Light Overlays
Tints
Rear Sway Bars
​
Last edited: