Taking a different direction with my build, everything below has been unused since entering my possession. Some things I bought used, obviously, but the majority I bought new. I can supply more pictures and info of any item if need be. My prices are mostly firm as I have already knocked them down from new price although it does not hurt to shoot me a reasonable offer. I'm also open to doing bundle deals for purchases of multiple items. Buyer pays shipping. All purchases will be done through PayPal.
Wiseco Forged Pistons #K614M835 - $450 New
Molnar H-Beam Rods #ZH5315FBB4-A - $400 New
ARP Main Studs #203-5403 - $60 New
PEP Turbo Manifold - $500 New
Garrett T25G A/R .80, no shaft play - SOLD
Split Second AFC #PSC1-020 w/hardware & software - $300 New
MSP ECU - $150 Used
Fuel Lab FPR with gauge #51502-1 - $125 New
WRX 440cc Injectors - $100 Used
Authentic GReddy type RS BOV - $175 Used
GReddy B-Spec 2 controller and solenoid - $175 Used
Braided SS oil feed and return lines with AN fittings - $40 New
Unknown Intercooler, minor fin damage - $50 Used
No name boost gauge - I'l throw it in with any purchase.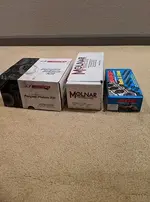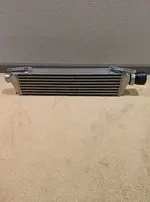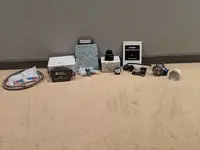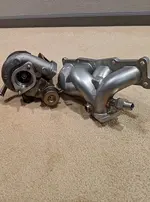 Last edited: