:

2018, Mazda, CX-5, Snowflake Pearl, Grand Touring
A few weeks ago, someone on this forum submitted a picture of the rear of his
CX-5 with larger than OEM, exhaust tips. Then, someone asked him for
additional information. To my knowledge, none was forthcoming. I haven't
been able to locate the original post. Perhaps someone else remembers it.
Because I thought this mod looked so great, I decided to take it upon myself
to locate a set of great looking Stainless Steel tips that would satisfy what I
wanted to accomplish. I am totally satisfied with the results.
These are top grade, double wall, stainless steel. They are quite heavy and
the dimensions are perfect for what I wanted. The seller is in New Jersey with a
link to his Ebay site below. The shipping was very fast.
Cut off the OEM exhaust tips directly in front of them. Let the tips be the
guide. Once you look under there,you will see how easy it will be. This
will leave enough OEM exhaust pipe to mount the new tips. I used a Sawzall
with a metal cutting blade for very fast work but you can use other types of
saws also, either manual or powered. Clean off any inside burrs left behind.
it will look better. Also, I sprayed the cut ends with black Hi Temp paint
so that they will not show when looking inside of the new, larger tips.
Our OEM exhaust pipe is 2" outside diameter. The inlet size of the new tips
are 2 1/4" inside diameter. As a result, there is quite a bit of slop. I
solved this minor problem by cutting about 12 equally spaced slots on the
inlet end of the tip with a hand held cut off tool. I'm sure there are other
ways to cut the slots. I do have a welder but am not proficient enough to
weld these, due to the size differences. This method is tight enough that I
have confidence they will not come loose. Of course, now that they are clamped
down exactly where I want them, I can always weld them now. Maybe I will but probably not.
The muffler clamp sizes I used were 2 1/8" which gave a really tight fit
after being completely tightened. During the early stages of this tightening
process, you can make any last minute adjustments you choose.
https://www.ebay.com/itm/2-1-4-inch...521953?hash=item284df3e761:g:mRQAAOSwjytaYGil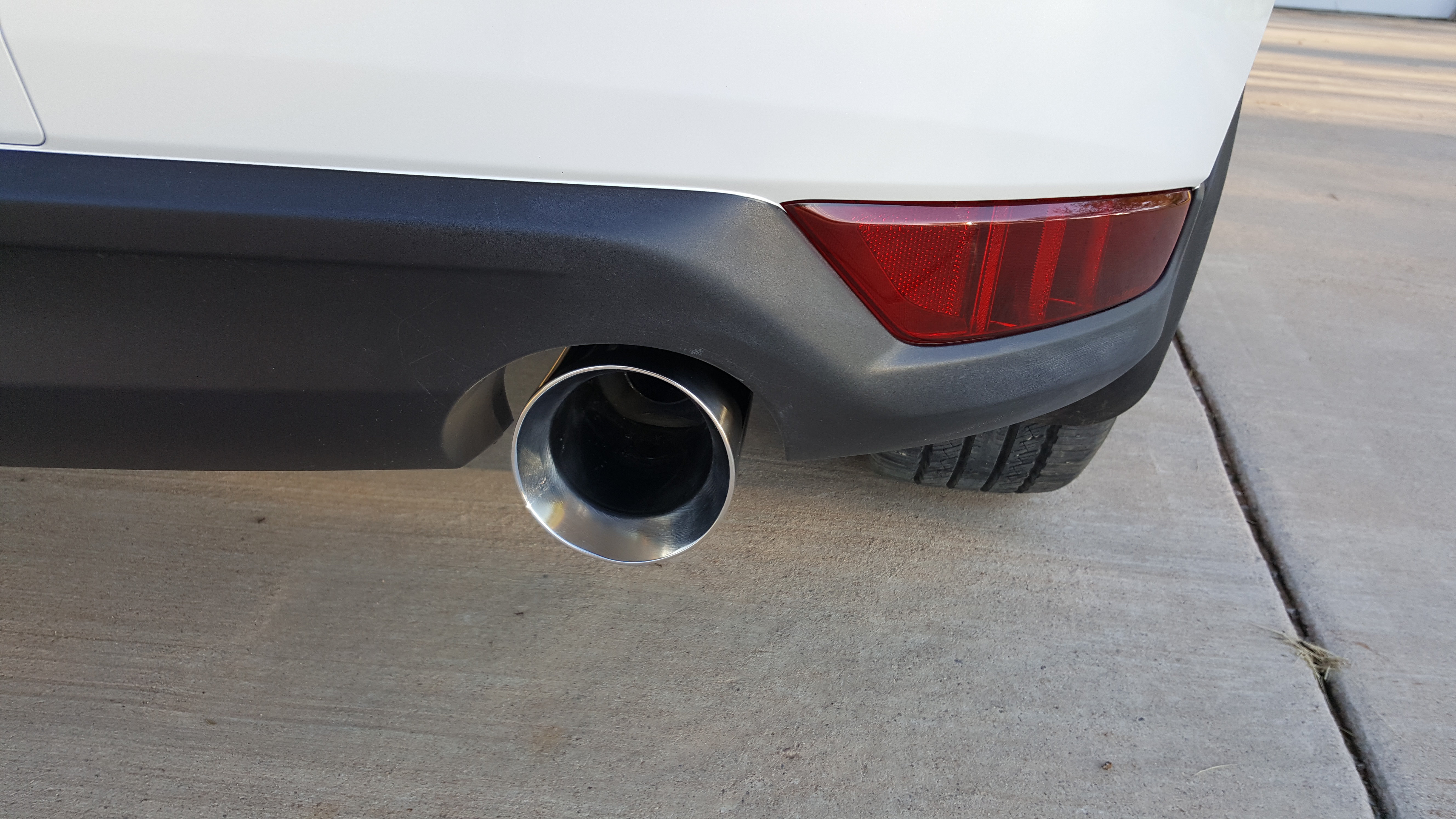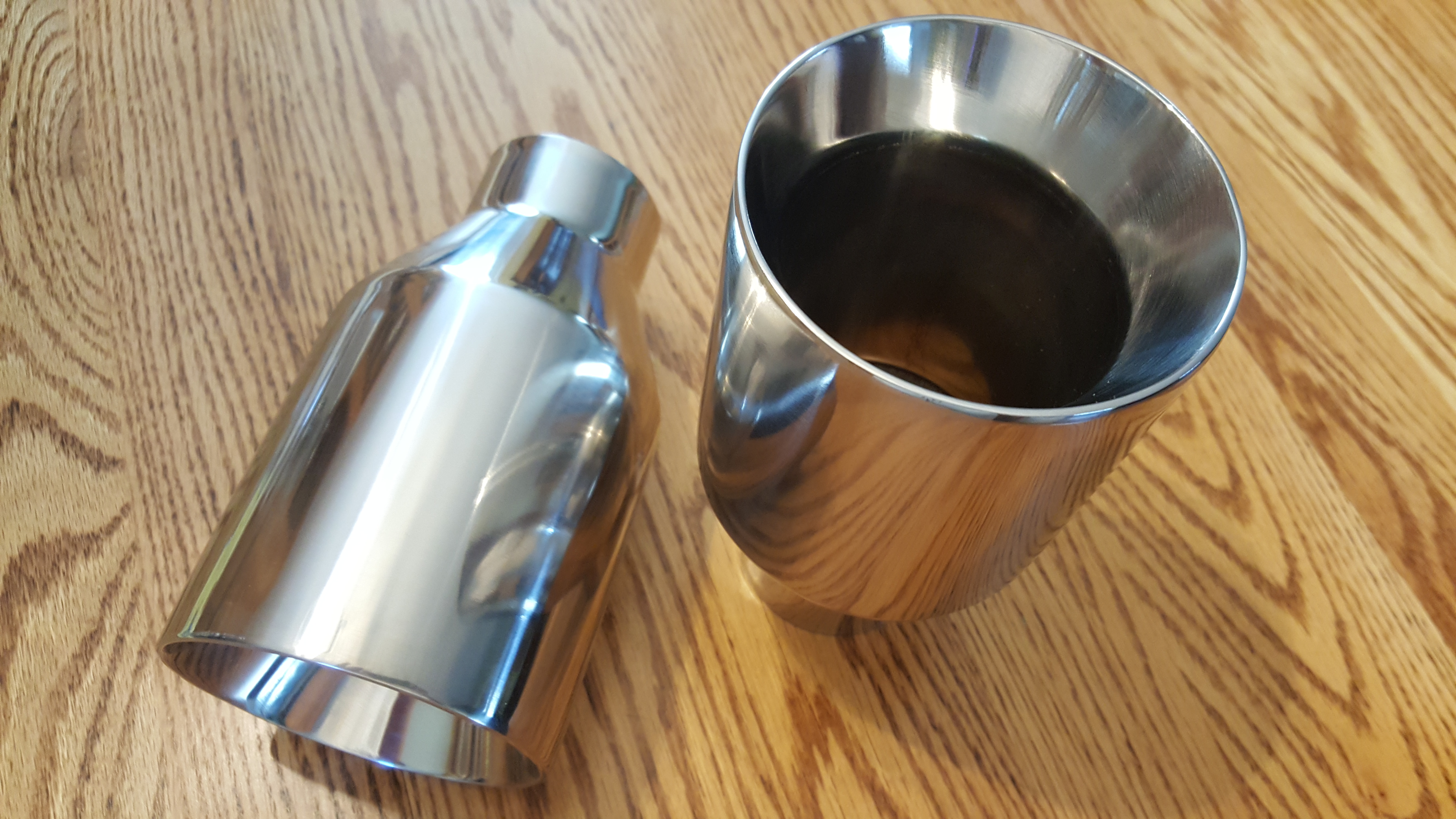 Last edited: