So, got some issues with rust and where the bolts attach has rusted off and I have a leak...
I was able to 'crack' all the bolts.
Well... broke this one off...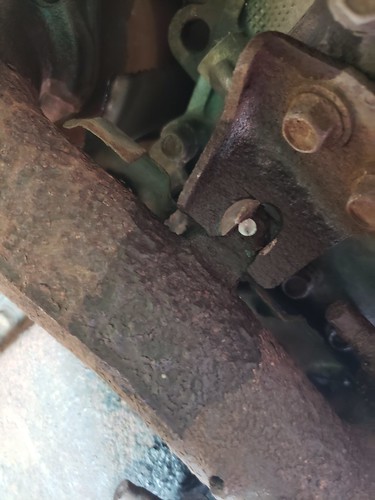 Whomever put this on put a different sized nut...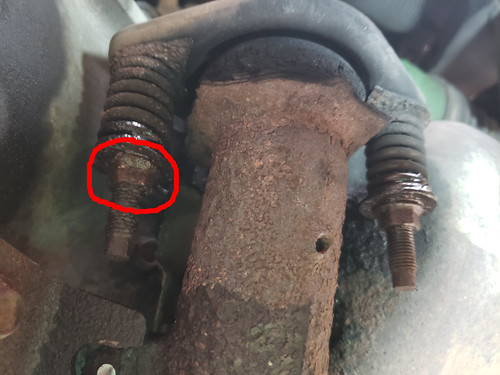 in between 13mm and 14mm ... ???
Is this nut supposed to come off? Or is it welded on and you just screw into it?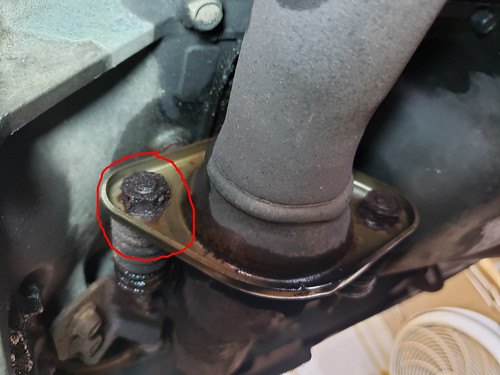 So... question time..
1) What parts do I need? I'd like to get all new nuts and bolts? Is there a piece (like a gasket) that fits in between the two where it is leaking?
Looks like there is a gasket on the other end closer to the engine.
2) Can I just take this one piece off without dissembling the rest of the exhaust? It looks like I can, just want to make sure.
3) Are those nuts in the last pic supposed to come off?
4) What SAE size is in between 13mm and 14mm? I don't have any SAE sockets. So, I'll need to get one.
Thanks