Ok, first off, this is not a short shifter, as this only lowers the shift knob above the fulcrum, but it looks and feels good and is free.
After buying my MP5 last week I was pretty unhappy with how tall the shifter was, plus, the factory leather wrapped shift knob was just too bulky, so I ordered an aluminum knob. It arrived today and though it felt better, I was still unhappy with the height. I wouldn't mind having a true short shifter, but I'm extremely cheap and I'm not trying to shorten my shift throw.
While driving across town I felt the shifter below the knob through the boot and felt the extender, at this point you see where I am going.
So, I decided to remove the extender and looked on here and saw the trick was to heat it up, I used my torch, heated the extender and it came off pretty easily. I then used a razor blade to cut off the rubber bushing.
At this point most people just install a threadless shift knob with set screws but I wanted to keep the knob I just bought. I threaded the knob onto the extender and marked it with a "forward" point so everything would be lined up when I was done.
Next, I got out my cut-off wheel on my grinder (though you could use a hacksaw) and cut the top of the shifter off. I used an old blanket to catch the sparks and protect my interior instead of removing the shifter, if I had taken the time to remove the shifter I would have just welded it, but I wanted this to be more simple.
After cutting the shifter I slid the extender back on and drilled a hole in the shifter to match the hole already in the extender.
Now you need a way to shim up the extender so it doesn't wobble on the shifter. You can use lots of things but I chose to use some bicycle rim tape, it's tough and I work on bikes and have a lot of it around. Use your imagination. I wrapped it below and above the hole.
Make sure you shim it with something that won't shrink. At this point I slid the extender back on and lined up the holes. I used a nail that fit snug though you could use a small bolt and nut, this won't slip out.
I used more tape to wrap around the nail to keep everything snug.
At this point I put put the center console and all the trim back in and installed the shift knob.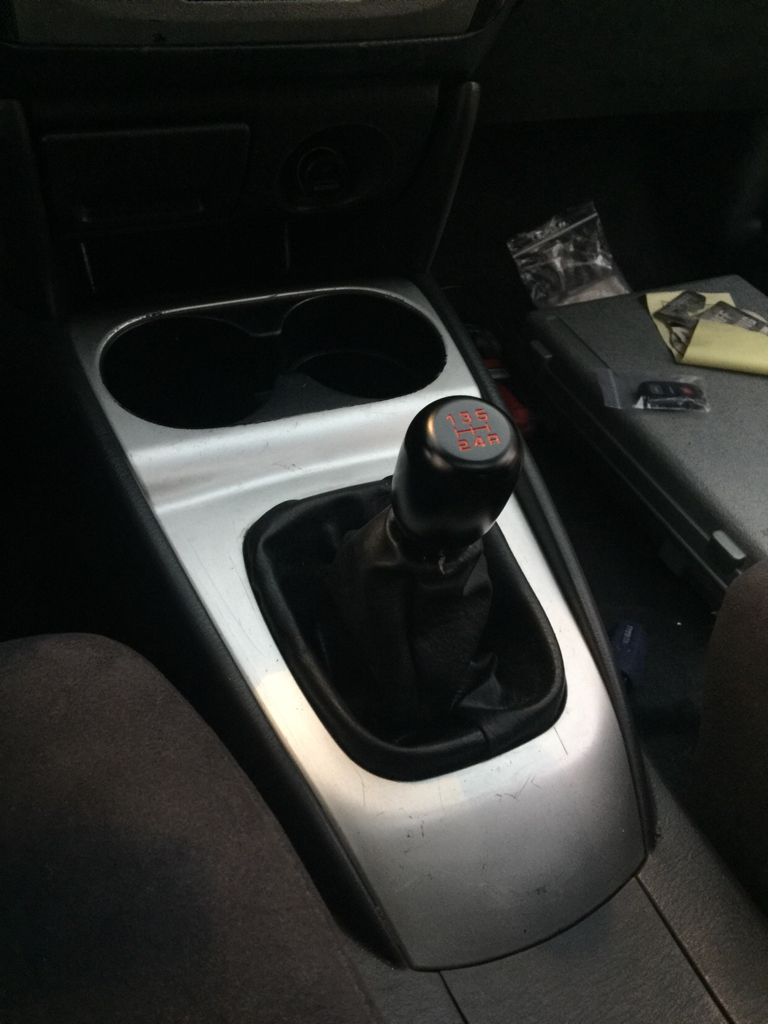 It looks so good and feels much better shifting. It even looks better with the stock knob.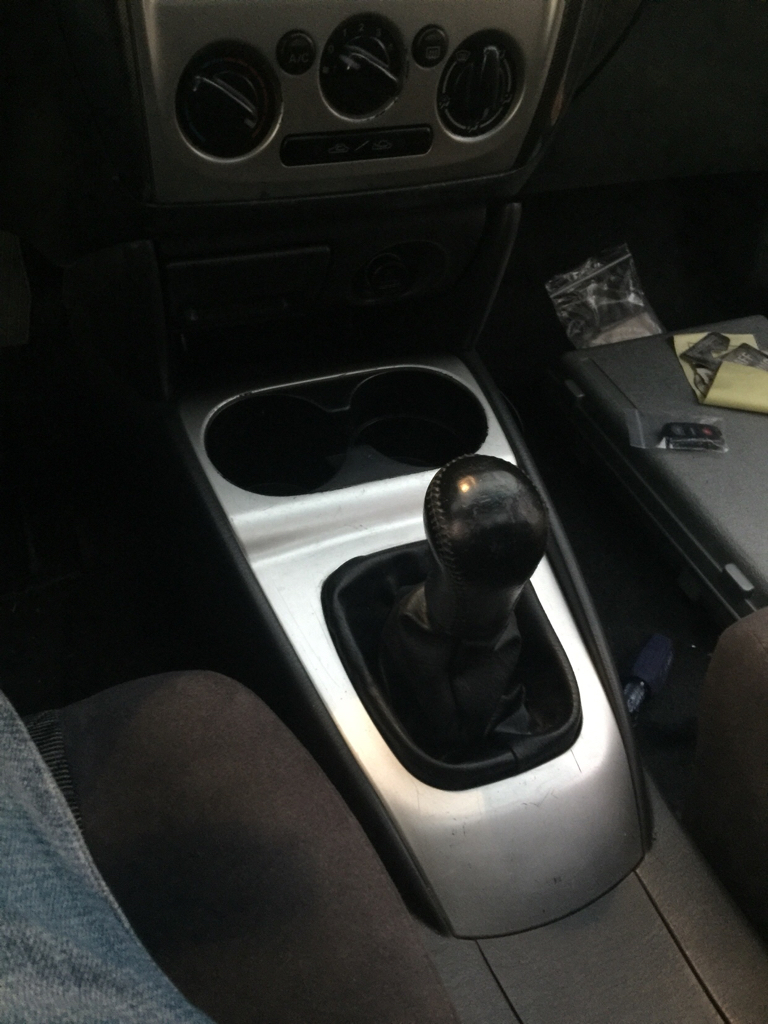 So, besides time, some tape, and a nail or small bolt (all things most of you have laying around), this was indeed totally free and you can keep using your stock or other threaded shift knob.
I know similar has been done, this was just me sharing how I did it for nothing.
If you wanna talk trash about my ghetto shifter and how I should just buy a short shifter, I'll allow you to send me a free short shifter and I'll do an install with that.