Installation of a dash camera, the
Vantrue N2 Pro.
This is a very neat camera that I purchased for $149.99 on Amazon during a promotion. I also used the Vantrue wiring kit which makes a clean install easy. It has a front facing and rear facing lens. Very useful for Uber or Lyft drivers, though I am neither. So far, I'm very pleased with it.
Here's how I installed it.
Removed interior fuse panel on passenger side dash. Located fuse with ACC power. I chose the 12v cig lighter port. (15a fuse, circled white)
This fuse gets no power when the accessories are off, so battery drain won't be an issue.
The Vantrue wiring kit comes with four types of fuse leads to match your vehicle. The Mazda5 uses the low-profile mini fuse. Add the fuse you pulled to the add-a-fuse extension. Next, grab the power cable. It has the rest of the converter and fuse kit included.
Remove the Glove box. This is done quick without hand tools. When open, press the curved arms back a smidgen and they unclip. Then just pop the dampener rod off the knob its connected to and the door comes straight out.
This will give you much better access to the dash interior.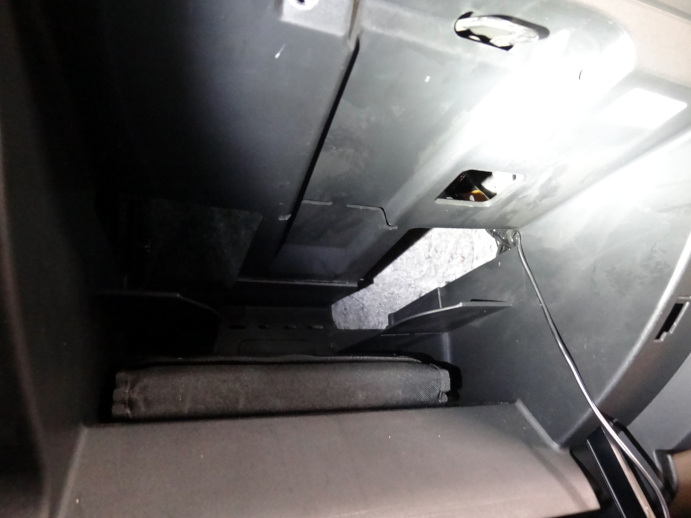 Next, feed the power cable up through the dash and to the corner of the passenger A-pillar. A little light from above helps find the exact spot in the dark. Use the old trick of feeding a wire downward to attach to the power cord, as the pass-through isn't easily reachable from under the dash. I used headphone wire because its thin and gets through the gaps in panels.
The A-pillar plastic is simple to tuck the cord behind. There are only a couple tight spots that fight you a bit. A set on nylon interior trim tools goes a long way in making this easier. The pics below is the junction between the A-pillar trim and headliner. Then headliner at top of windshield.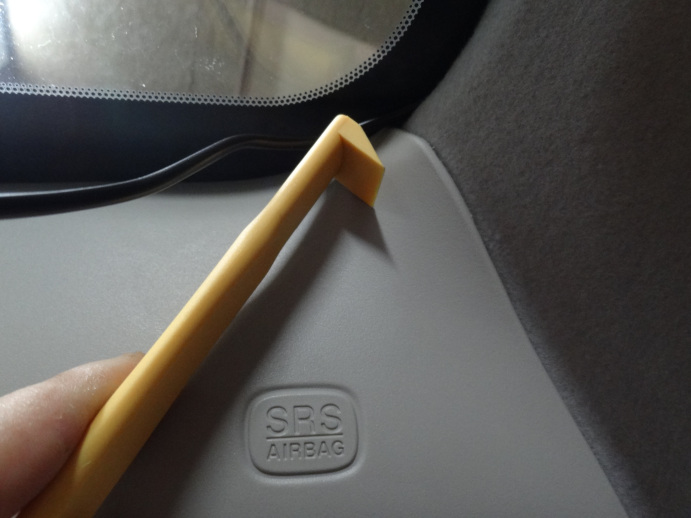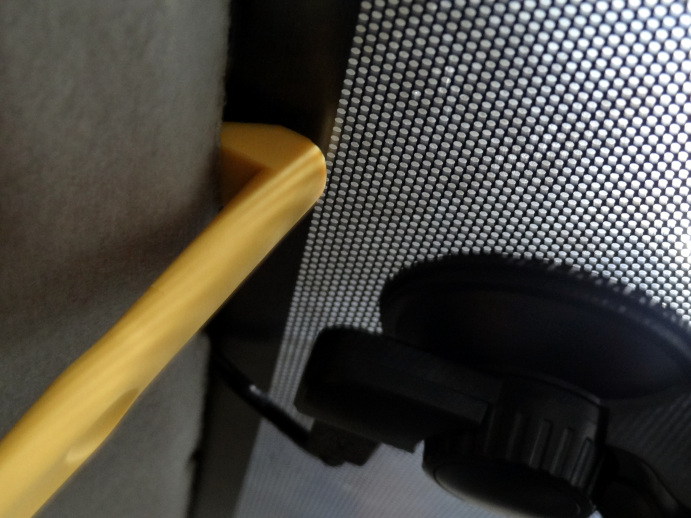 Finish the job by fitting the converter box in the fuse panel area. Join the red power connectors and ground out the black wire. I used a little foam tape to secure the box and kept the wires tied to keep it tidy.
I have the camera behind the rear-view mirror. I cant see it from the driving position, which I like. It captures all the occupants except the driver, which is also fine by me.
The camera is fairly discreet from the outside.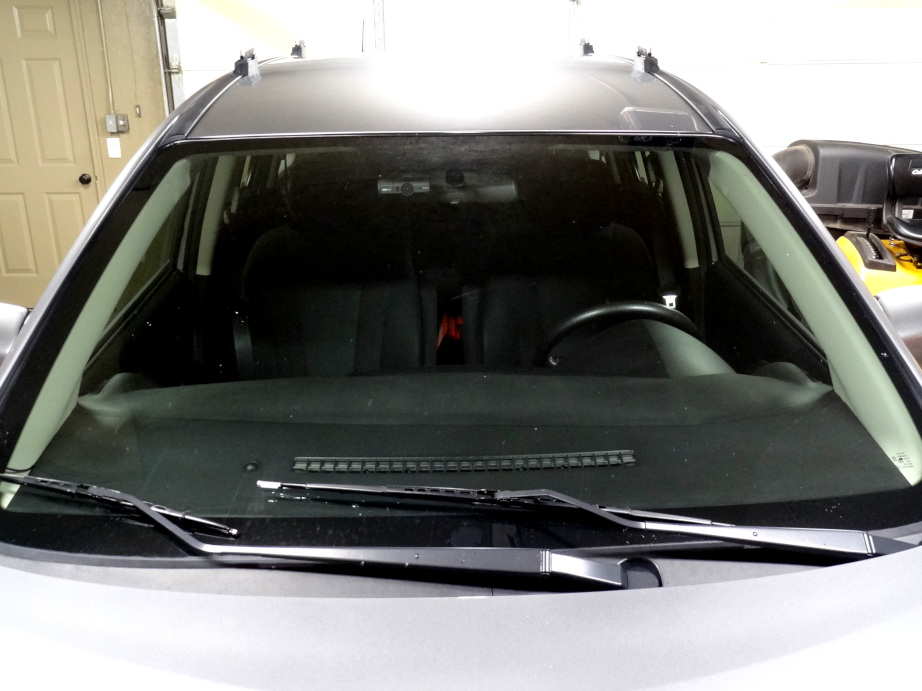 And here is the resulting image. One front facing, one interior facing. I'm very pleased with the quality at night. These were taken at about 9:00 PM after dusk with stormy skies. A good test for quality. No daytime pics yet.