Below are plans to build a sleeping platform for your CX-5.
This gizmo is great for car camping. There is exactly six feet of room in back of CX-5 when you pull passenger seat all the way forward, but there are two problems. First, there is a one foot hole between folded rear seat and front passenger seat where you put your head. This gizmo extends that last foot so you can lie your head down. Second, the rear area is 1.5" lower than rest of flat area. By putting a couple of pieces of 2x2 under gizmo in the rear area it becomes completely flat. A thermarest camping mattress fits perfectly.
Cost:
$22 - for 4x8 sheet of 15/32 plywood (Home Depot will cut into three pieces 40 3/4" wide for free if you buy there)
$10 - for five brass door hinges
$6 - for three tubes of Liquid Nails (used caulk gun to apply and and spread in thin layer with flat piece of wood)
$15 - for 3 yards of 72 inch walnut brown felt from local fabric store (its actually six square yards)
Total Cost = $53
Now I have efficient use of space in the rear and can go car camping in comfort.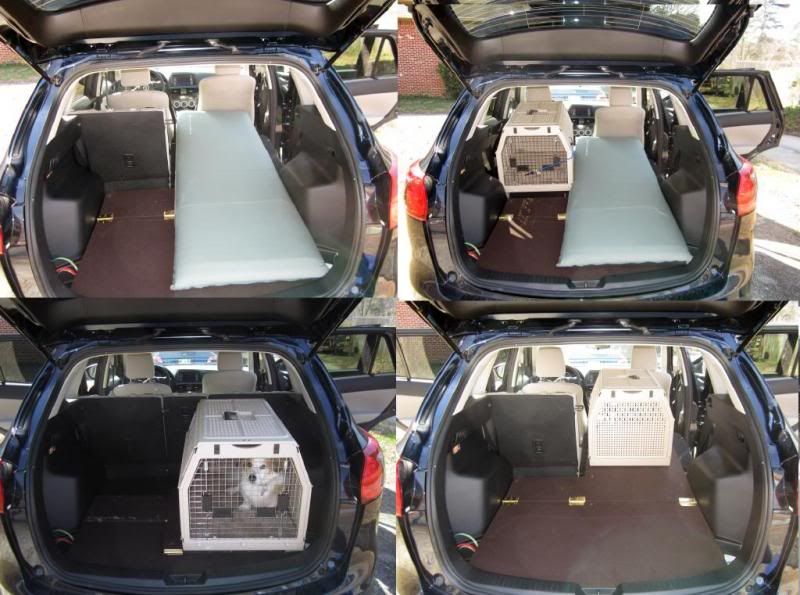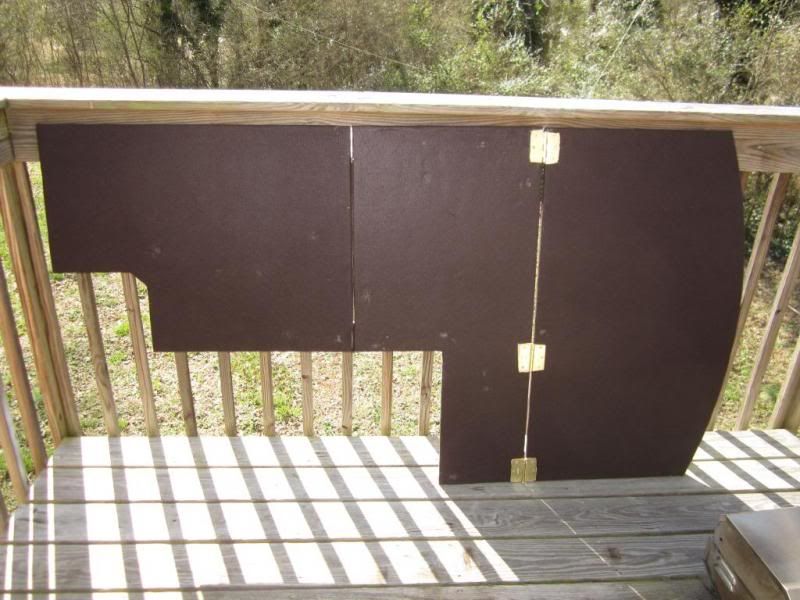 Use a piece of string and pencil to draw a radius 57 inches from end of board. It will arc up 4 inches on each side.
Last edited: