Hey guys ive been wanting to make this thread for some time and now that we have a Photo/Video section here it is..this thread is a timeline with pictures of how far my car has come from day 1..u are intitled to ur opinion in this thread but keep the drama to a minimum. no threadjacking!!! here we go!
Bought my 2006 Black Mica MazdaSpeed 6 GT in November 2006
#2717
After a quick wash, it was cold outside.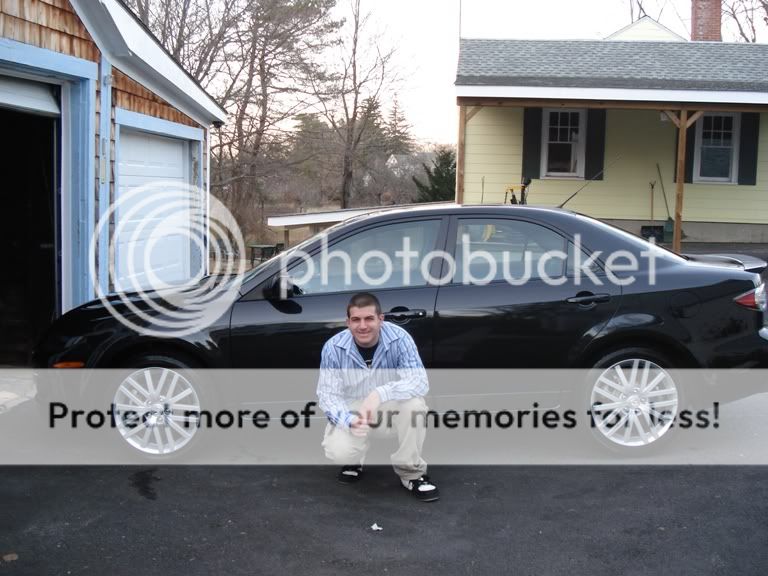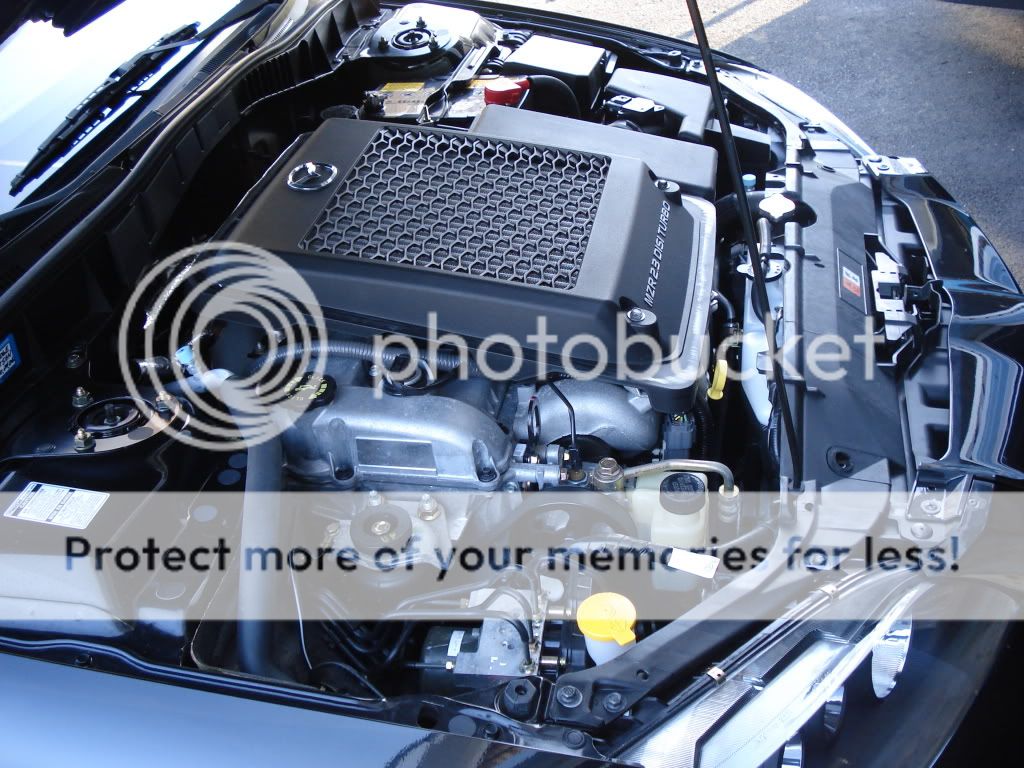 My 1st Mods at 500 miles or so were an AEM CAI, Rear MM, Silverstar High Beam Lights and i poilished up the Valve Cover. apologize for the bas pics, back then i used my cell phone.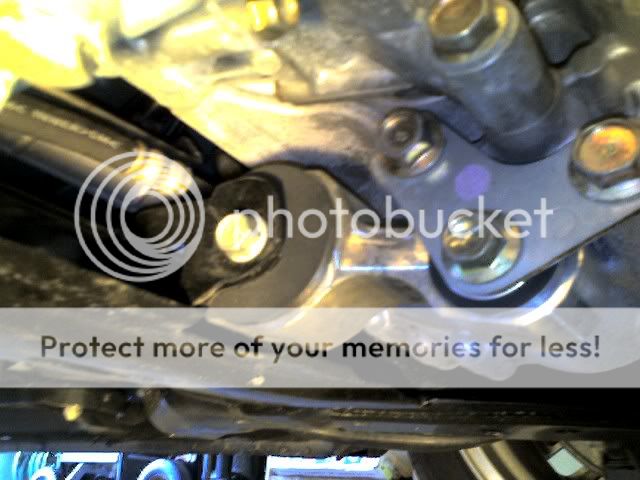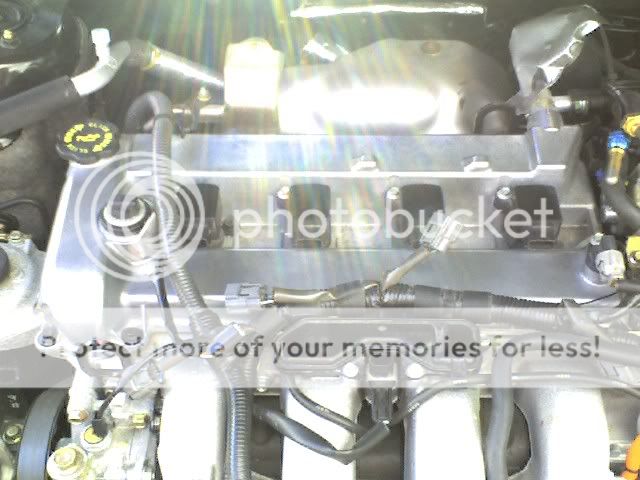 In 2007 the first mods were the Custom Exhaust and Painting the Emblems RED, at the time i was going for a red and black theme.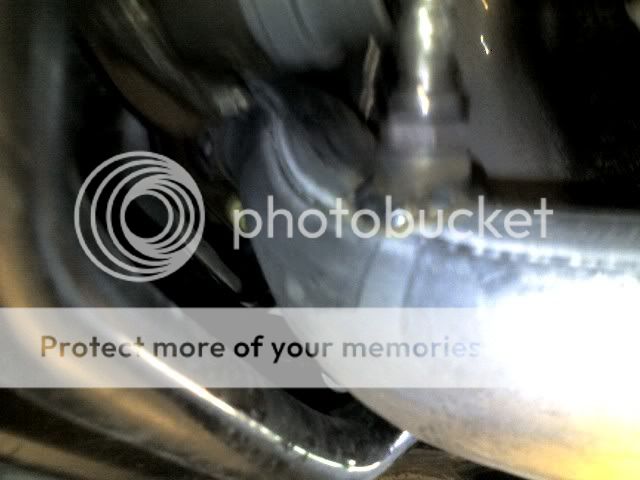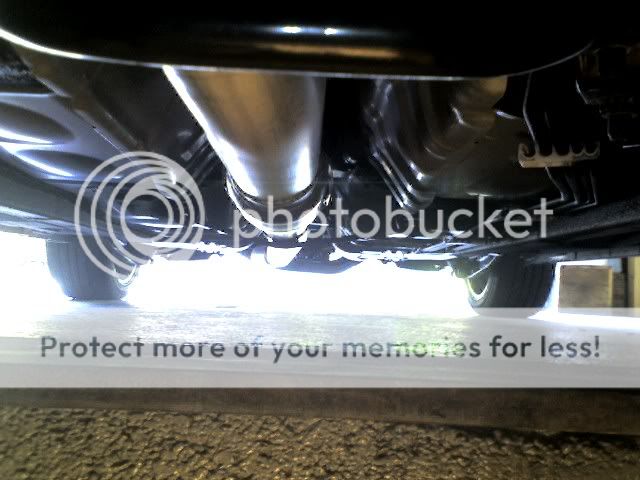 HKS Carbon Ti Mufflers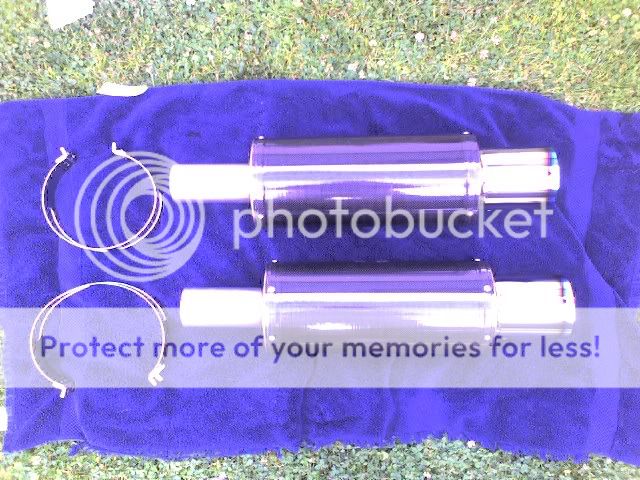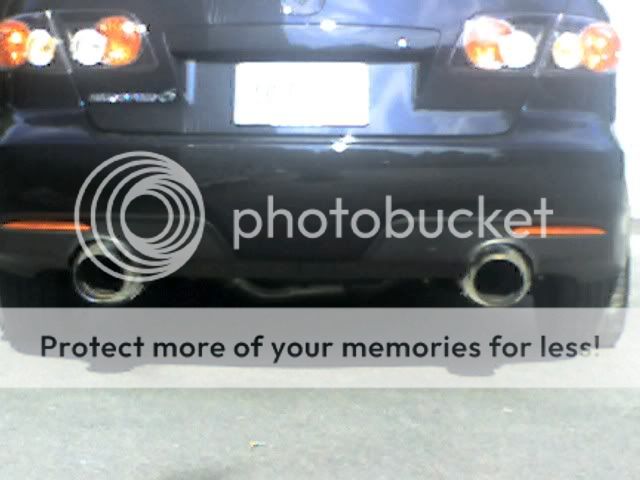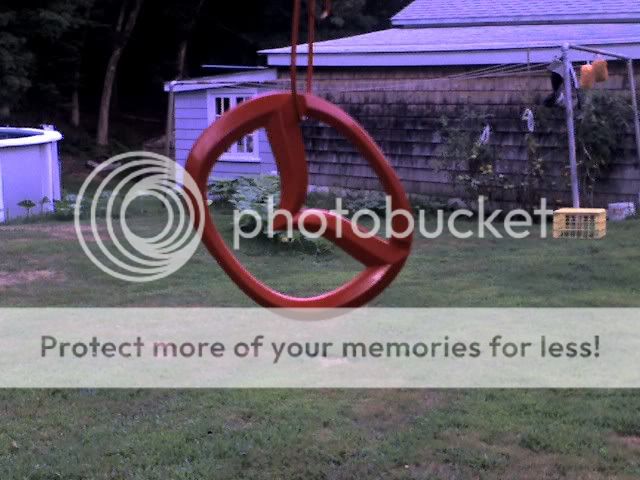 In the spring/summer of 2007 i put on the CP-E FMIC, changed the transmission, differential, and PTO Fluids i dont have any pics of that though TWM Stage 2 SS, and the Shorty Antenna.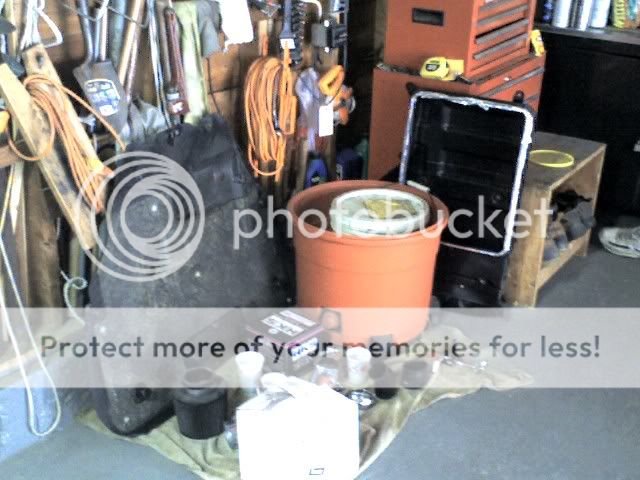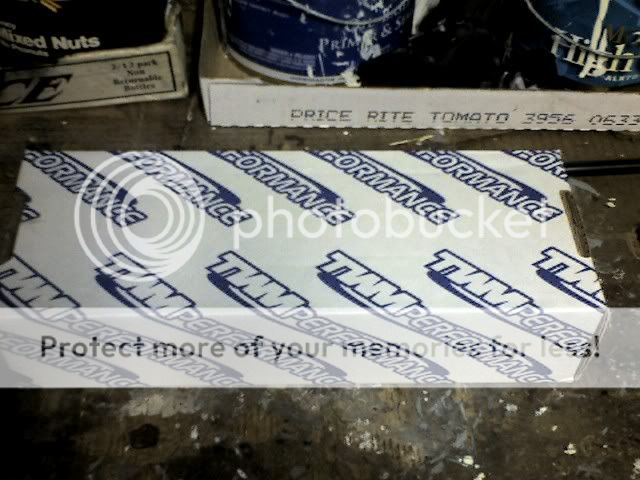 The Last Mod in 2007 was a gauge pod and 3 AutoMeter Gauges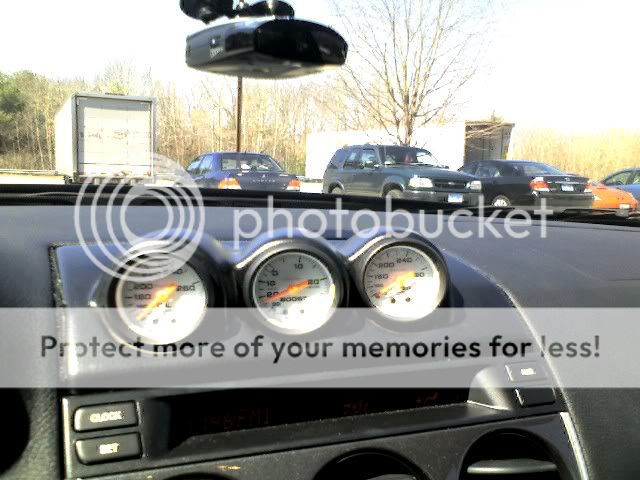 2008
-- not much went on in this year.. decided to change my theme to all Black, u will see that change in the photos below.
2009
-- Big Year!! Complete Transformation of the cars overall look and performance upgrades in the year were plentiful.
First Up... PG TIP , Nextmod Front Lip, AutoEXE Grille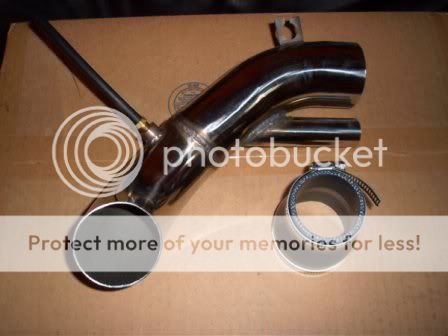 Bought a Cobb AP, Changed the Floor Mats, Got some new Prosport Gauges from Ken at the OCC Mazda Meet, New Shift Boot, O.Z. Racing Rims.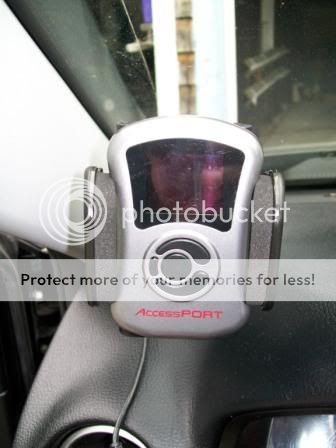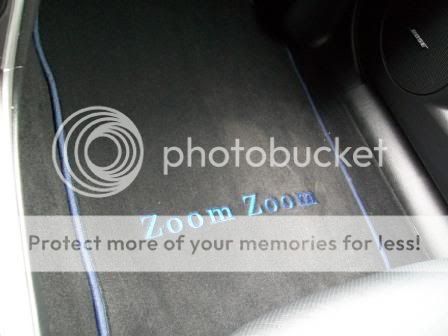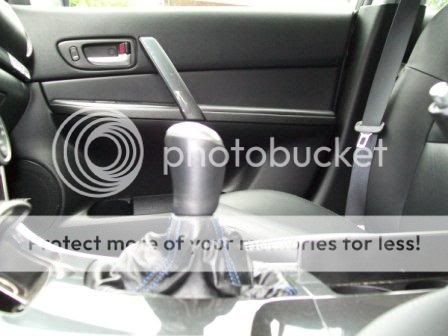 Here's what the car looked like before the big FMIC kit.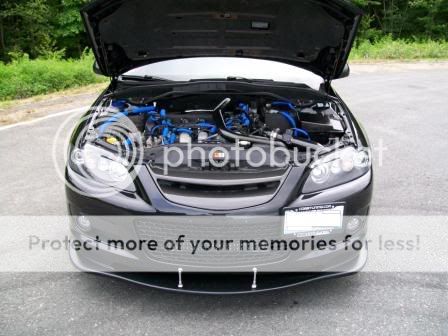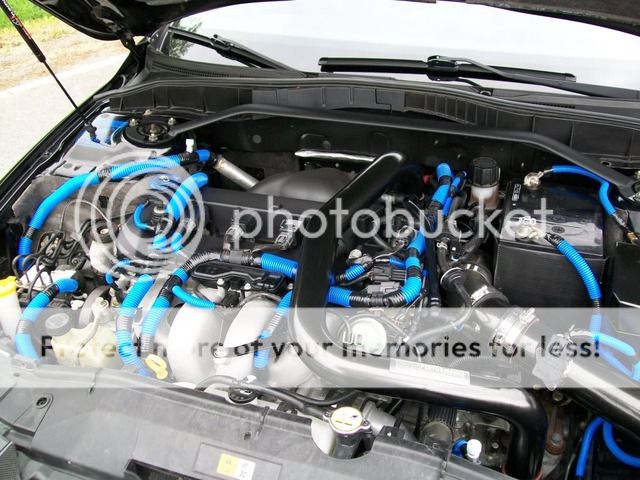 I then decided to change my FMIC setup and went with Altered Customs FMIC kit.. the core is 30 x 8 x 3.5. I decided to dress up the engine bay alittle bit..with this setup my CAI had to be changed to an SRI. I also added some Denso Spark Plugs while i had everything apart.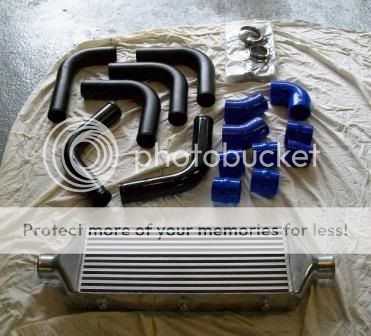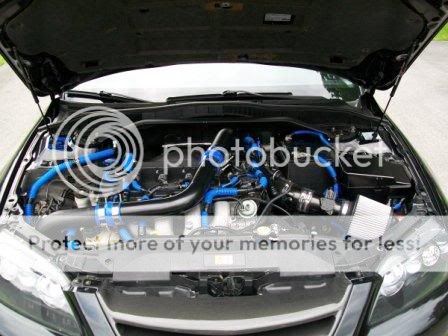 Recently ive purchased a PG V3 Manifold..Full Corksport TBE, 5w-40 w an Amsoil EAO-15 filter, and i forgot to add in the Evil M emblem..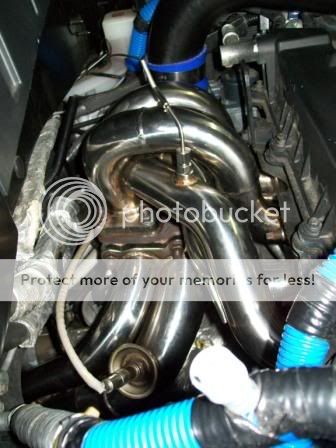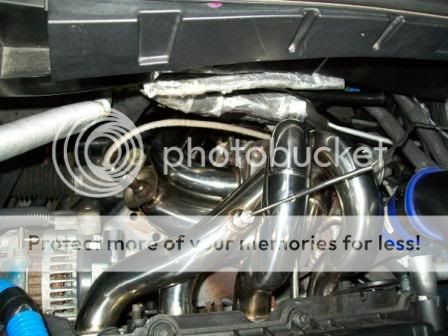 JBR SSP Installed May 2nd 2010
FI (Flex Innovations) Grounding Kit Installed May 20th 2010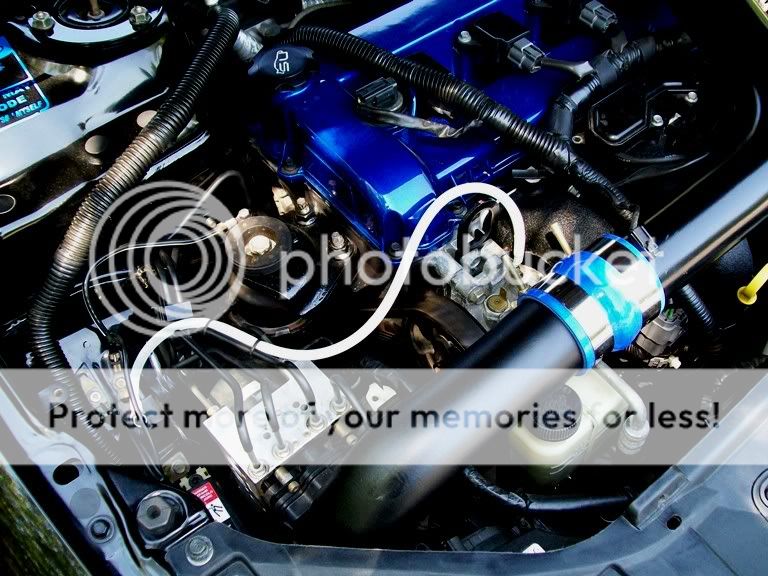 Blow Thru MAF installed
Current Look July 2010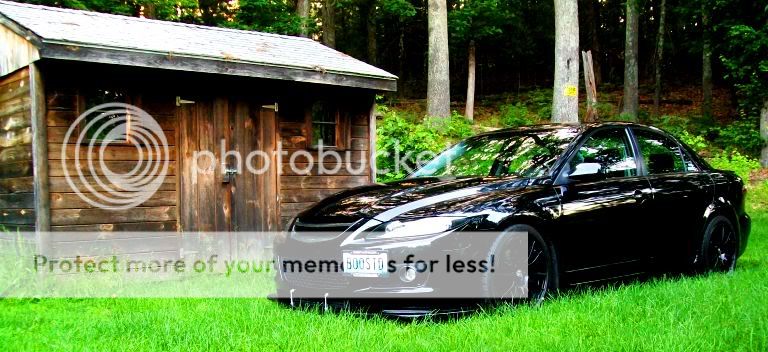 Hope u enjoy the thread and please keep it civil.

Current Mods List
Cobb Ap Stage 2 Custom Tune ~ Altered Customs FMIC ~ PG Inlet Pipe ~ HKS V3 SSQV ~ HKS Gold Fin Insert ~ CP-E Rear MM ~ Turbine Tech Front Engine Mount ~ Denso ITV22 Spark Plugs ~ Corksport Exhaust ~ Corksport DP ~ PG V3 Manifold w/ EGT Bung ~ 52mm EGT Gauge ~ Custom SRI Intake ~ HKS Type 1 Turbo Timer ~ Candy Blue Valve Cover ~ Rear Brake Light Mod ~ Powder Coated Intercooler Piping ~ TWM Stage 2 SS w/Base Bushings ~ Black Oil Cap ~ Custom Wire Loom ~ AutoExe Carbon Fiber Grille ~ CP-E Tow Plate ~ Oil Filter Conversion ~ Prosport Sandwhich Plate ~ 3 Prosport Gauges Oil Pressure, Oil Temp and Boost ~ O.Z. Ultraleggera 18x8 Black Wheels ~ Evil M Emblem ~ Corksport Strut Tower Bar - Gloss Black ~ Custom Painted Brake Calipers ~ Leather Shift Boot w/Blue Stiching ~ Custom Floor Mats w/ Blue Zoom Zoom Stiching ~ RedLine Tuning Quicklift Hood Props ~ VG Shark Fin Antenna ~ Nextmod Front Lip ~ Lip Struts ~ Blockhead8 Vent Pod ~ Relocated Windshield Fluid Resivior (Trunk) ~ F2 Balance Shaft Delete Kit ~ PTP PCV Fix ~ PTP Windage Tray ~ Corksport Air Filter ~ D2S 6000k Bulbs ~ Custom Painted Rotor Hats ~ H&R Sport Springs ~ Wrinkle Black Intake Manifold ~ SM Oil Catch Can ~ Blockhead8 Vent Pod w/ Boost Gauge ~ PTP Coolant Bypass ~ PTP IM Gasket ~ Remflex Exhaust Gaskets ~ SPC Balljoints ~ JBR SSP (Blue) ~ Cobb Knob (Blue) ~ Blow Thru MAF ~ Flex Innovations Grounding Kit
Awards Won:
2009 AfterShock Show Best Mazda
2009 Import Wars 2nd Place Overall Mazda
2009 Rose Car Show 2nd Place Overall Import
2009 Whaling City Show 2nd Place Mazda
2009 OCC RJR Memorial 2nd Place Furthest Distance
2009 OCC+StreetLife Mid Summer Showdown 2nd Place 4 Door Mazda
May 2010 Car of the Month at JBR (James Barone Racing)
May 23rd 2010 Import Face Off Best Mazda
June 19th 2010 Game Over CC Car Show 2nd Place Mazda
June 26th 2010 Rose Car Show 1st Place Mazda
June 26th 2010 Rose Car Show 2nd Place Furthest Distance
June 27th 2010 CT Xtreme's Car Show 2nd Place Mazda
2011 Plans
~ Sell my O.Z.'s- Look for that in the F/S section coming up in April.
~ Buy some SURE products, their stuff looks top notch.
~ Overall just have a really good summer of driving the car with no accidents would be good.
~ Possibly buy Another MS6 for a full build.
Last edited: