Hello all proud owners of a Mazda 6 2014!
If you are here reading this thread because you looked all over the internet's for a wiring diagram to add a amp to stock OEM head unit but could not find one, then you are in luck! After much searching myself and unable to turn up any concrete wiring diagrams, I had to just jump in there and figure it out. Below is a couple pictures I took of the OEM harness and what wires are for the FR, FL, RR, RL
Legends:
FR = Front Right
FL = Front Left
RR = Rear Right
RL = Rear Left
WARNING
:
www.mazdas247.com and I are not responsible if you do anything to void your warranty, mess up your sound system, blow your amp, or anything else that YOU decide to do even if you are following my half-assed directions. Everything that YOU do, is at YOUR OWN RISK!! You have been warned.
PLEASE MAKE SURE TO DISCONNECT YOUR BATTERY BEFORE ATTEMPTING ANY WIRE CUTTING!
Note: The OEM Harness is upside down, facing the back.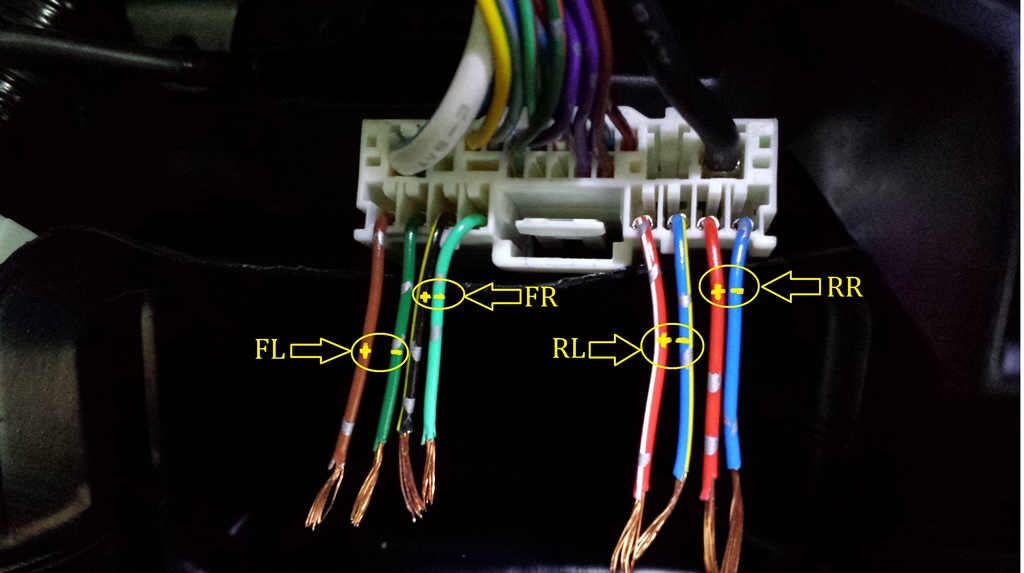 If the image sucks, I apologize, here is also a written wire diagram
FL
Brown + (positive)
Dark Green - (negative)
FR
Black/Yellow + (positive)
Light Green - (negative)
RL
Red/White + (positive)
Blue/Yellow - (negative)
RR
Red + (positive)
Blue - (negative)
Last edited: