Just curious if anyone here is running 16" wheels. They are plentiful and cheap on Craigslist. Mazda, Hyundai, and Kia are the 3 biggest sources of OEM light 16" alloys that will fit. I like larger tires for lighter weight, more sidewall, and improved ride quality.
https://www.wheelfitment.eu/PCD/5x114.3/67.1.html
I'm looking at 235/70/16 for my next tire size.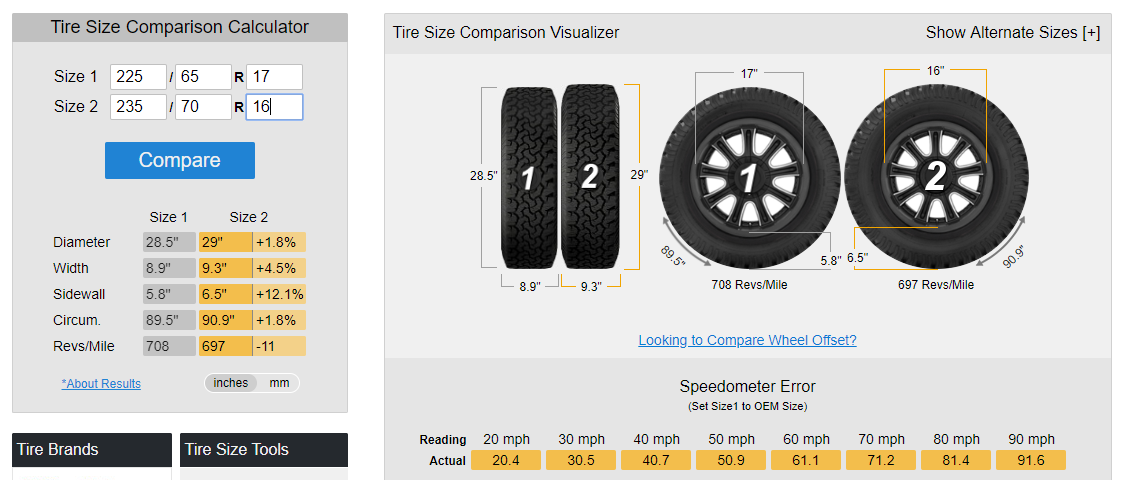 Last edited: