I wanted HID, never did a mod like this because I usually had it OEM. The kit from the retrofit source came in nice packaging very top notch, good wrapping, good packing, and easy instructions. I received what I expected to receive, shipping was quick.
Obseravations..the beam pattern is so so, it has nothing to do with the kit, but more to do with our halogen projectors. There's some bleeding above the cutoff, not enough to blind cars in front of me, but it does make it look a little odd while driving. The color is great, brightness is much improved from standard halogens and is WHITE not blue. I was very worried about blinding oncoming cars so I had someone drive in front of me on a road at various distances to check for blinding..he said it was fine and wasn't seeing anything in the rear view or side mirrors even though I saw faint halos on the back seats.
1) Install is easy, just take your time. It took me an hour, but mostly because I did this in the cold and dark. Most of the time was spent looking for mounting locations. I'm very visual and there just weren't enough pictures for me to follow. I hope this may help someone attempting this.
2) I saw several installs on this site where people drilled into the frame to install the relay. This isn't necessary as a clean install is possible using the two supplied screws and NO additional materials for fixing equipment to the frame.
3) Rubber electrical tape was taped on the back of ballasts and brackets where they would rest on top of the painted car frame to prevent paint scratching and water perforation/corrosion. Wherever these foreign parts met I added this barrier.
4) Brackets for ballasts are bendable very easily, don't be afraid to bend them into place. Don't bend too many times because I feel like it would break. If you do a lot of bending I suggest wrapping the metal to protect from corrosion. I didn't do this for a bracket and on the next day it was coated with rust at the bend points.
5) Conclusion, morimoto kit is excellent. The road is brighter at night, the look is cooler, the kit is cheap compared to OEM. The not so good, bleed through because it's a halogen projector. But it's definitely not bad like a reflector, so don't worry about blinding women who don't check their rear view mirror anyway. (JK)
The kit I got is from The Retrofit Source
http://www.theretrofitsource.com/hid-systems/morimoto-elite-hid-system-h11.html#.VF7i4zTF-So
Configuration was h11 style, 3fiveDSP, h11 relay, xb35 5500k (white not blue)
My pictures generally go step by step in the order I did this.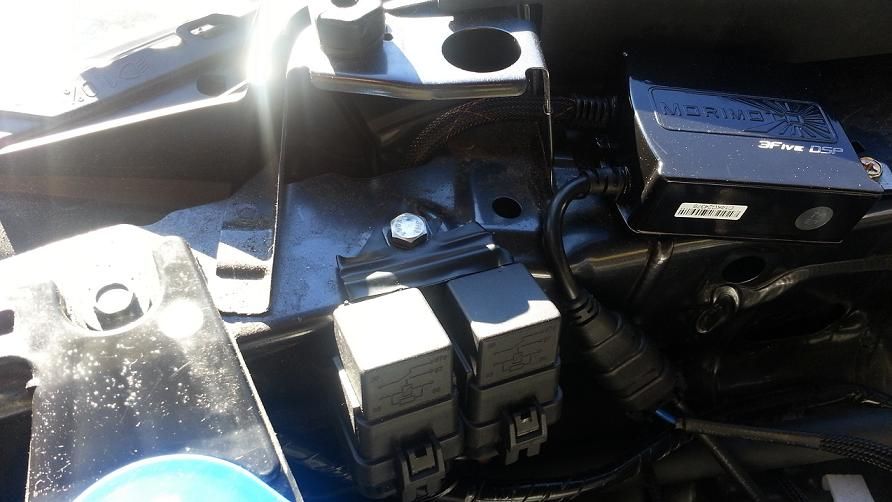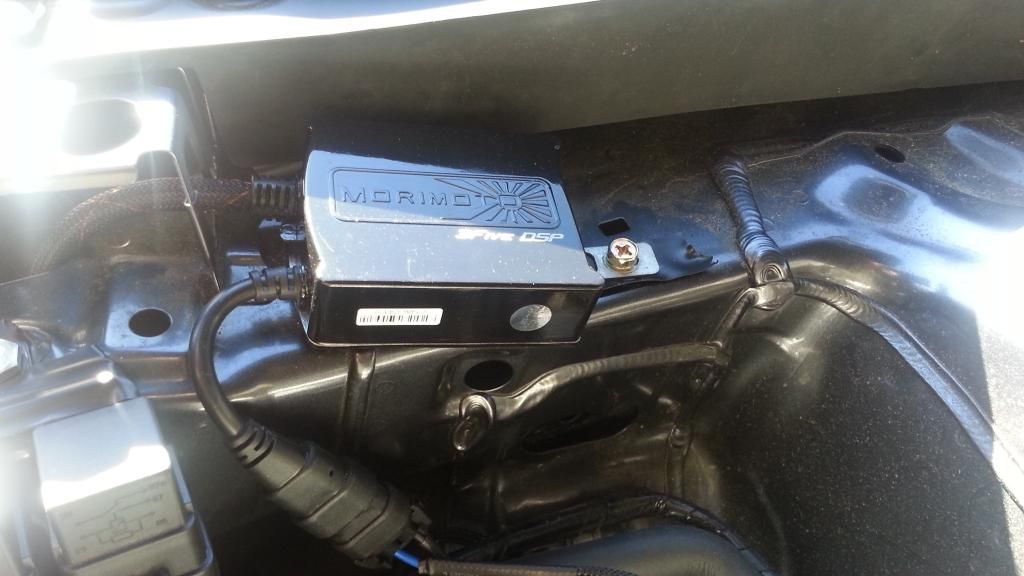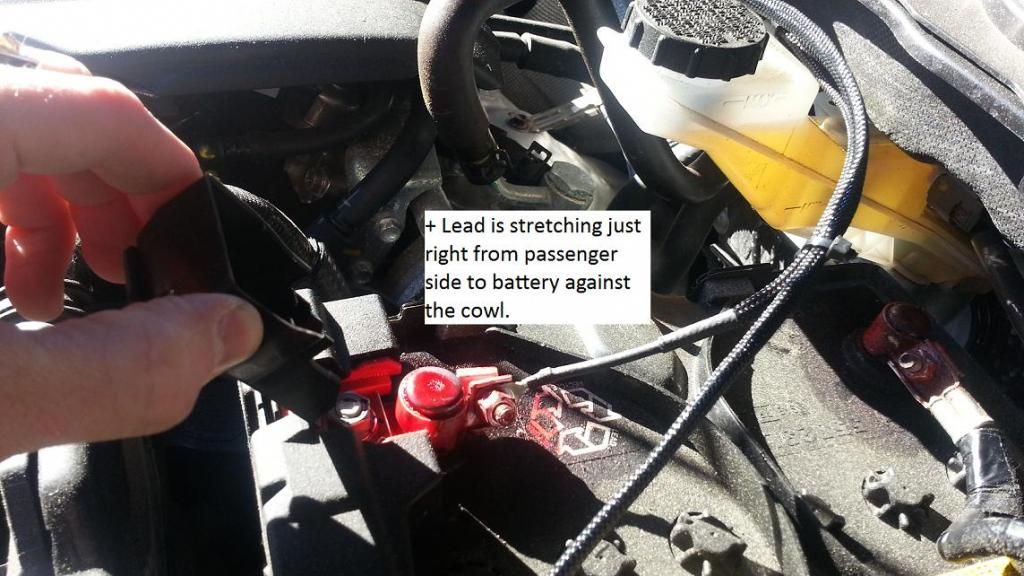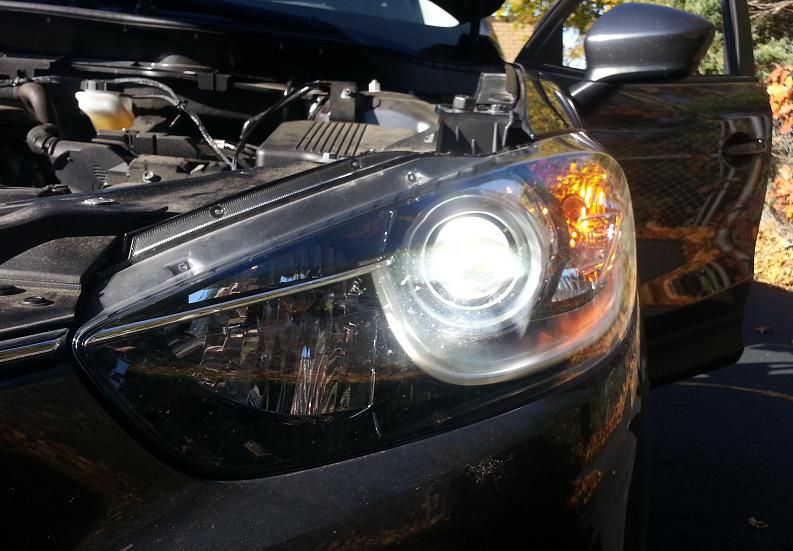 Last edited: