It's already been established
that our Mazda5 has an aftermarket rear parking distance warning system (which I disabled since the beep was annoying and unreliable). I strongly suspect we may have an aftermarket sunroof too---which is nuts considering the amount of work involved in installing one. Here's some evidence:
Do these sunroof buttons look like anything you guys have seen?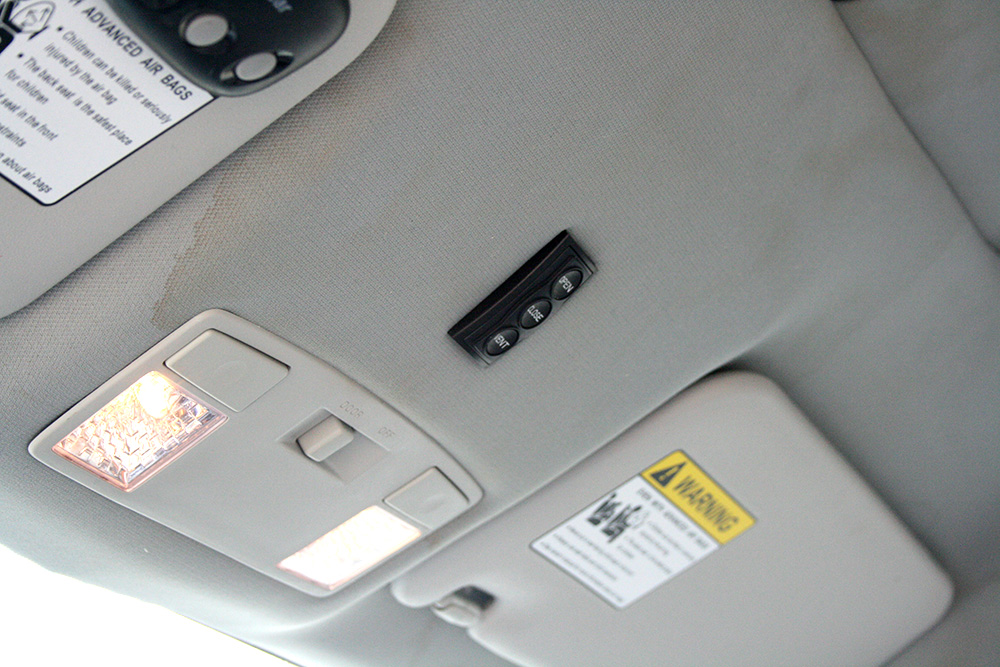 We bought the car with faint stains on the headliner around the sunroof area that have gotten progressively worse and larger, especially since we've had a lot of rain lately. No dripping or anything though.
Here's the sunroof from the outside:
Does anything look different from the factory piece? Everything functions perfectly... except for the staining.
What do you all think? What can we do to stop the leaking (if that's what it is)?