?AEM plug n play 1990-2005 includes boomslang! 30-1710
I am selling a Working good Aem pnp ecu for 1990- 1997 miata,comes with boomslang harness which converts the plug to be used on 98+ series 1. I bought this off mt.net 3 years ago? Was planning on running in my Festiva. Plans have changed and it's for sale. It was inspected by Aem prior to me buying and I will include receipt showing unit fully functional and serviced. series 1 comes with cable, cd, ecu and boomslang . AEM is well known for standalone computers and every shop I talked to about helping me tune all agreed they knew how to tune Aem thus made me choose Aem over the other ecus.
AEM's Plug & Play Engine Management System (EMS) are for racing vehicles and plug directly into a vehicle's factory ECU harness and requires no additional wiring or hardware. Windows compatible software (2000, XP, NT, 98, 95, ME) makes the task of copying, viewing and manipulating data as simple as a click of the mouse. An integrated tuning wizard allows users to create a base map specifically for a car's configuration, regardless of what type of injectors, sensors, coils or other changes have been made. The AEM EMS's infinitely adjustable software allows tuners to program virtually any combination of engine control, power adders and auxiliary devices, and accurately delivers proper amounts of fuel and correct ignition timing for any boost level or operating condition.
Features
Installs in minutes using Plug & Play technology - no wiring necessary!Uses all the factory sensorsSystem is fully enabled-never pay for upgradesOnboard 512kb dataloggerNumerous fuel trims, inputs, outputs and controls
$625 shipped.con us! That is half the cost of the ecu new. This is equal to the ems4 however you use your oem harness with this model.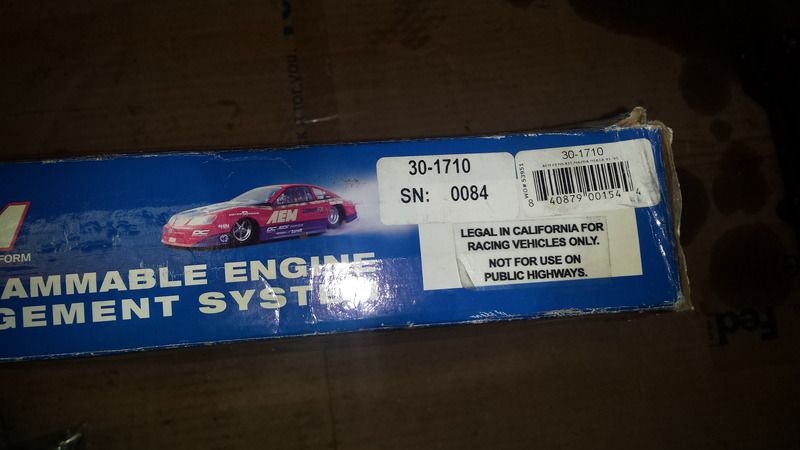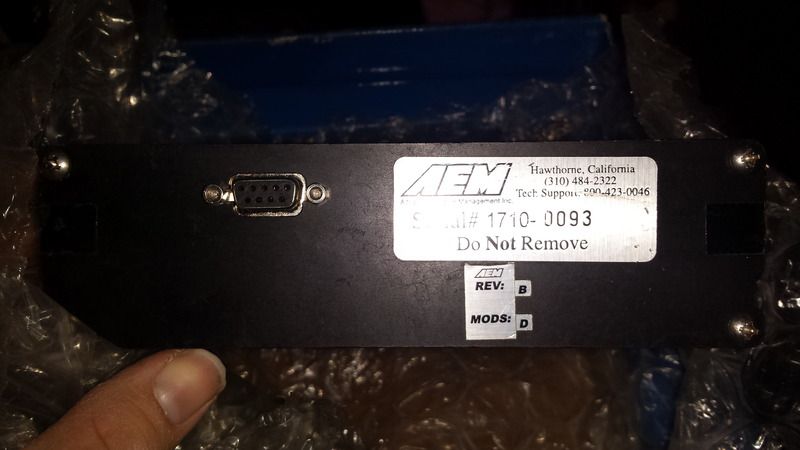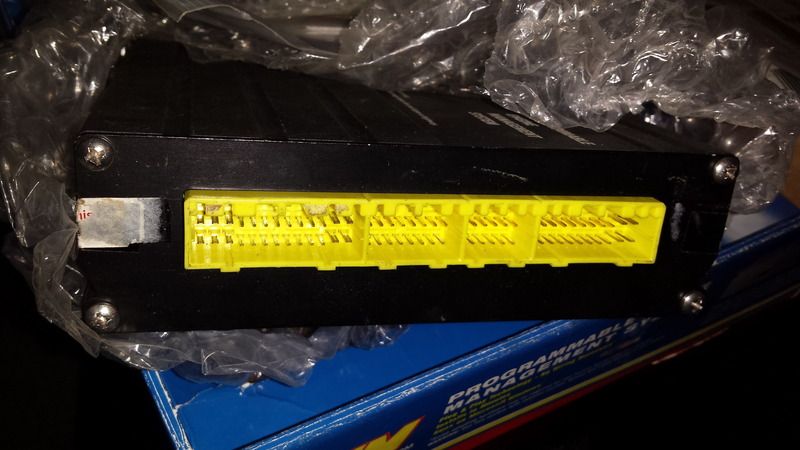 List Date: 2/10/2016
For more info, click here to view the original listing:
?AEM plug n play 1990-2005 includes boomslang! 30-1710
--------------------------------------
On Sale For: $625.00
--------------------------------------