Hello guys,
Lately, I've been looking into some wiring and set-up differences between a Protege5's open differenatial speedometer-gear transmission and a Mazdaspeed Protege's LSD ABS speed-sensor transmission. Ultimately, I'm trying to see if it's possible to retain the speedometer's functionality without having to install a speedometer gear in a dropped-in Mazdaspeed transmission. Theoretically, this could be achieved by some ABS speed sensors, but we'll see why it's probably not that simple.
The big difference of concern is how the speed is relayed to the ECU. We know that non-ABS Proteges utilized a speedometer gear on the differential, and that ABS-equipped Proteges had magnetic speed sensors within the wheel hubs. Thus, anyone who wants to drop in a Mazdaspeed tranny into a P5 (such as myself) would completely lose the speedometer without installing the speed gear in the Mazdaspeed transmission.
However, all Protege5 hubs have bolts and holes for ABS speed sensors, regardless of whether they have the ABS hydraulic/control unit. A proper speed sensor will drop right in, which presents an opportunity to install a Mazdaspeed LSD without needing to rip it open and install the speedo gear. There's definitely some hope, but the hard part is indeed getting the speed sensors to talk to the ECU without some sort of ABS control unit.
Take a look at this diagram: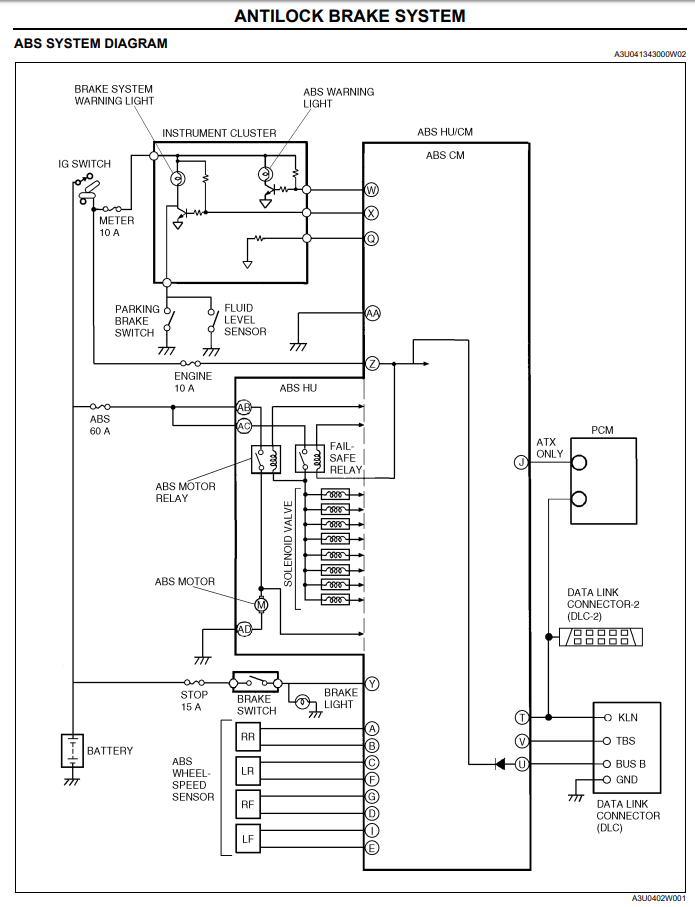 As we can see, all wheel speed sensors are hooked up directly to the control unit, which only through it may the speed data be sent to the ECU (PCM in the diagram). This is further supported by the fact that the data is purely in the form of sinusoidal waves, which depending upon their descriptive variables, activate ABS at various wheels and times.
Example: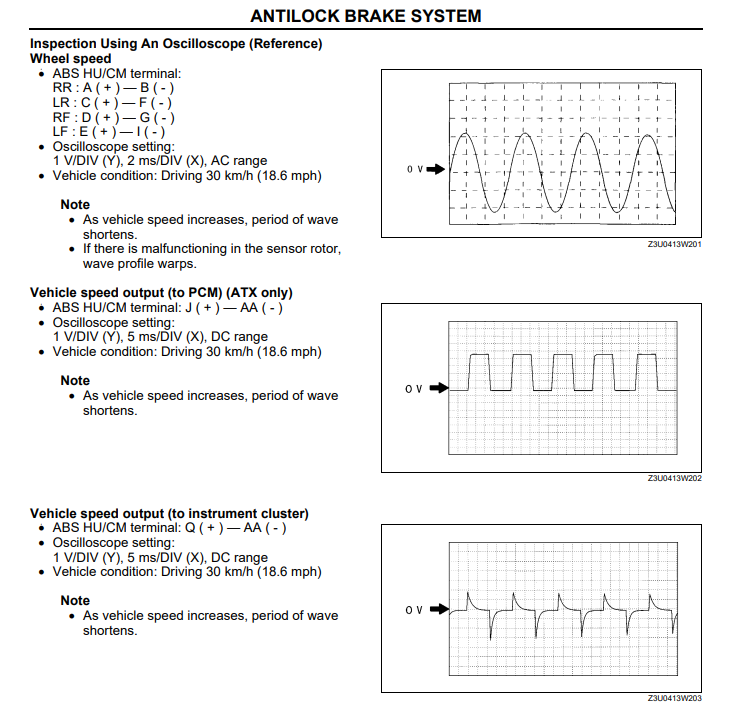 So, even if you bundled all the ABS speed sensor wires together and soldered them into the respective port on the ECU, I don't think the car would know what to do without the speed gear.
---
What do you think guys? Do you think there's gotta be another way around having to rip open the Mazdaspeed transmission and dropping in the speedo ring?
Surely, there's gotta be some sort of aftermarket speed sending-unit that could interpret the data from each hub speed sensor.