The same issue when I had the mazda 3. I had to order new roof molding with holes in order to install a roof rack. I'm sure there is a part number out there that has fixed point holes where you can fit a Thule or any other bran rack on there. Would anybody have the part number?
According to the Mazda UK site, the bolt-on roof rack (bolts directly to roof) requires roof moldings with part numbers:
KBYA-50-9H0A (right side)
KBYA-50-9L0A (left side)
https://www.mazda.co.uk/buying-owning/accessories/mazda-cx-5/2017-05/transport/KB8NV3840/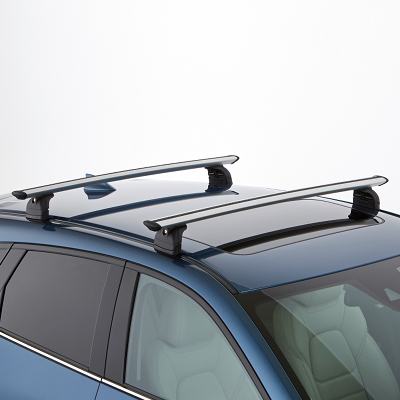 Not sure how we would get these parts in the US, though, or if the US part numbering scheme is the same.