Hey guys,
Just wanted to inform you that there is a TSB for fading leather steering wheels on the 2016 Mazda6. The leather type has been known to have the outer coating fade away very early into the vehicles life. It has also been mentioned in other forums that it is also very easy to nick the material used.
My 2016 gt has had a fading steering wheel since about 20,000 km and now at ~34,000 mazda has replaced it free of charge. This post is here to show the newly updated leather(?) used.
This was the wheel after 34000km of driving. It has been cleaned with a leather cleaning solution, leather brush and all, yet it quickly shines back up (other vehicles have stayed matte). It is possible this is not very common and my wheel was a very unique issue.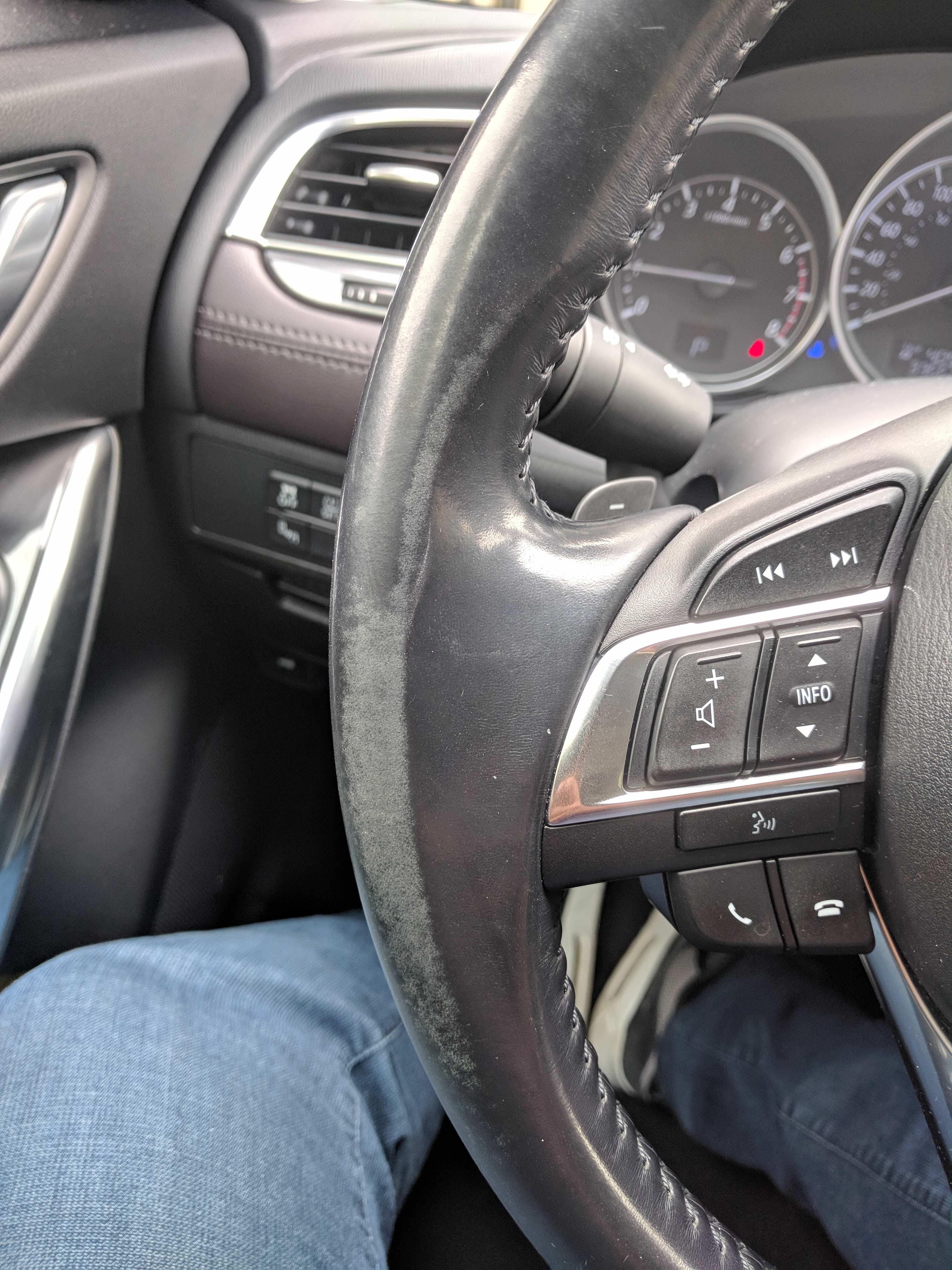 This is the new matte wheel which has leather closely matching that of most new car leather wheels. In person it is lighter in colour due to the matte black looks versus the sheen of the previous wheel. Feel wise it is as nice as any mid level steering wheel, it does feel thinner than the previous wheel however.