So my wife's 2015 Mazda 6 Grand Touring was at the dealership getting an oil change. They called and said the front brakes had 2MM left on the front pads / 4MM left on the rear pads. I know the people there so they weren't lying and of course it was true. Even with my discount it was $209 to change the pads up front and $229 for rear pads (no rotors at all). At this point being an ASE Certified Service Tech (worked at Chevy Dealership from age 18-20 before going to college) I said no.
RockAuto.com had the Ceramic Pads front / rear (same brand) and front Slotted / Drill Rotors (fronts are warped, rear no wobble) also the same brand as the pads. Ordered on Saturday, received the package on Thursday.
Took the caliper off and right out of the gate inner pad fell out, clips went flying. Since the new clips were in one package instead of breaking them up into sides, I had to piece the new clips together with no reference (that was fun). Yes you can put them on backwards and each pad has one smaller clip.
Anyway, I broke my rubber mallet trying to get the rotor off. Damn you China Freight! I only took 3 swings. Switch to the bolt method, the rotors have a threaded slot you can put a bolt in. You tighten the screw and it'll push the rotor off the hub.
Did I say I hate clips!!! I did the drivers side then ran out of day light.
I'll take pics of the passenger side in steps so someone can use this thread as a reference.
Here are the parts.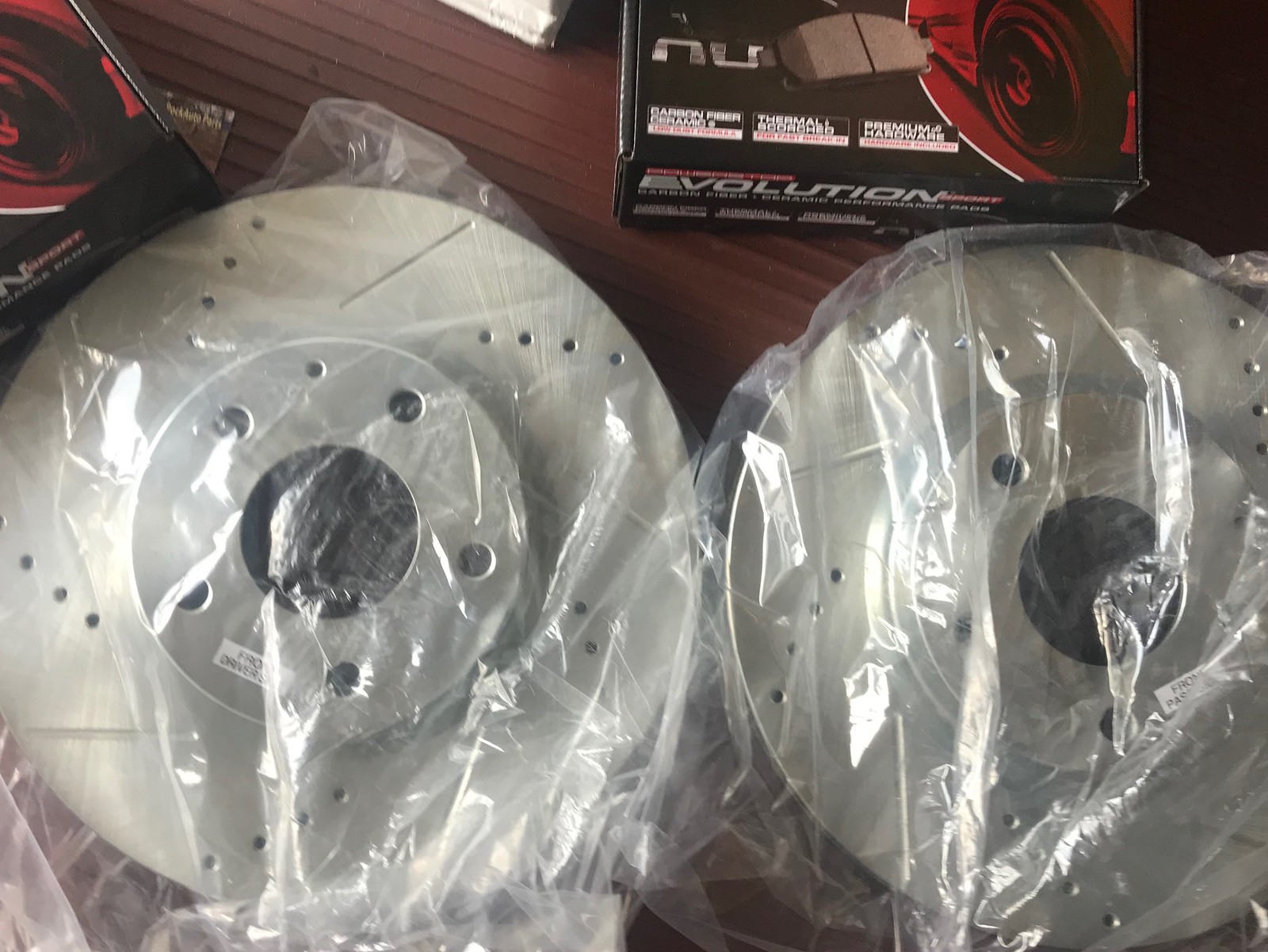 Untitled
by
jpjr501
, on Flickr
Step by step pics coming soon.