Resident Asshole
Contributor
Went a little crazy with the P clamps. In my opinion though, it's better to have wires and s*** routed nicely away from everything than just being everywhere.
Even though you'll never see anything underneath, you don't want wires all over the place. Routed everything neatly and used either P clamps or repurposed Mazda hardware to keep everything in place.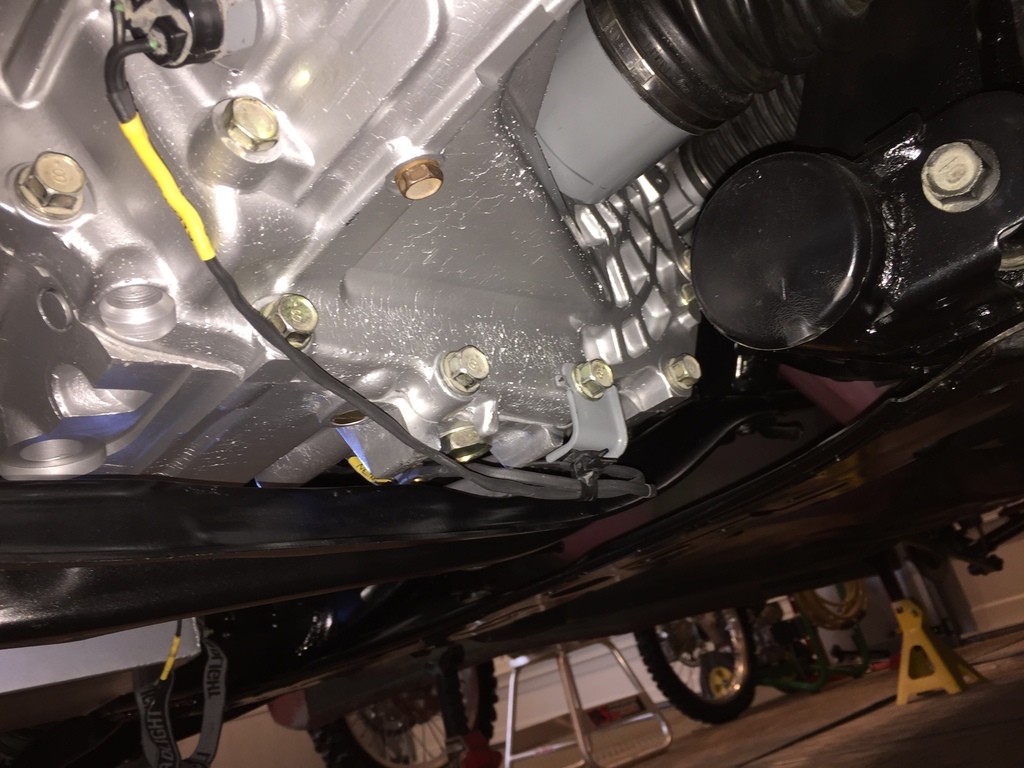 Another P clamp for the cam/crank/egt wires keeps everything in place. Be sure to leave enough slack to allow the engine to move slightly.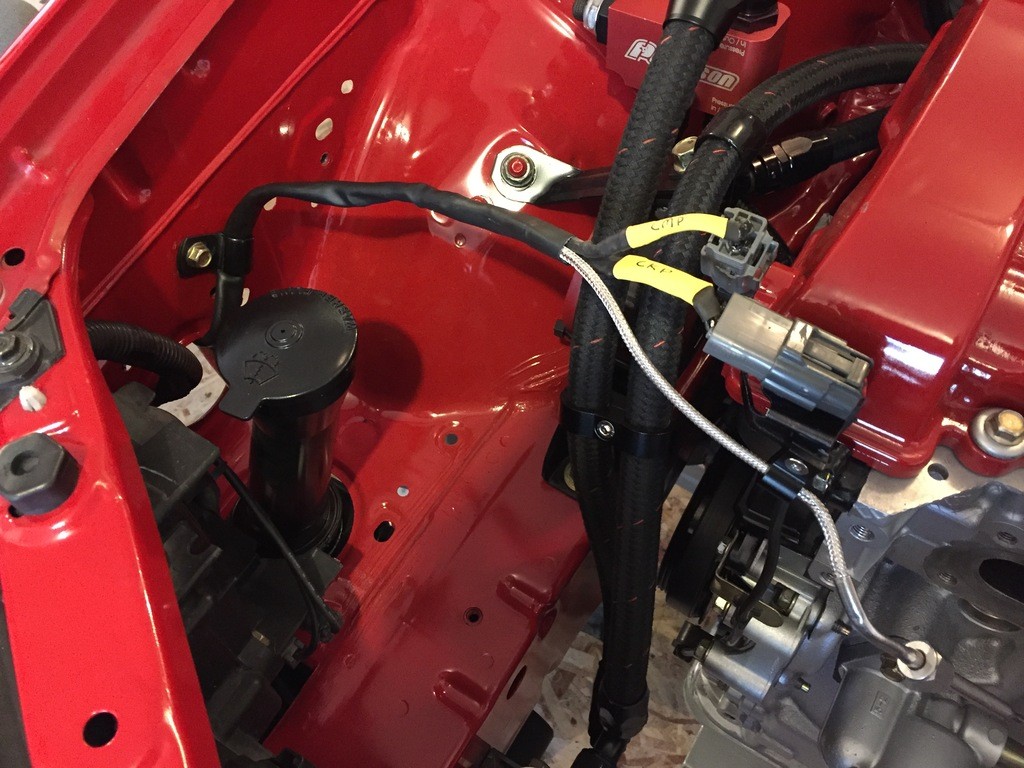 Decided to replace the brake booster hose with a silicone one which will last much longer. There is a check valve inside the stock hose which MUST be swapped over to the new hose to prevent the booster from seeing boost. This is important! I grabbed a couple spares at the junkyard and was able to slide it inside the silicone hose using some dish soap. Ensure you have the valve facing the correct direction.