Resident Asshole
Contributor
Well, after having the old Protg in storage for a few years, I pulled it out his year and finally decided to get back to work on it. For those who missed the previous thread from 2011, look here:
http://forums.beyond.ca/showthread.php?threadid=333096
Quick background of the major points, car is a 2002 Protege5, with a forged engine, built head, custom turbo setup, modified suspension, and standalone engine management system by Haltech. I have done all the work on this car myself. I like to think I pay attention to detail, you can decide for yourself. Without further ado, let's dive in!
The engine was fine, and barely has 3000Km on it since rebuild. CP 8.5:1 forged pistons, Pauter forged rods, balanced, blueprinted, ARP studs throughout, custom coated oil pump with external PRV, built head with Integral stage 3 turbo cams, Supertech 1mm oversized valves, etc. Thought she could use a fresh coat of paint while it was out, so cleaned, scuffed, and sprayed.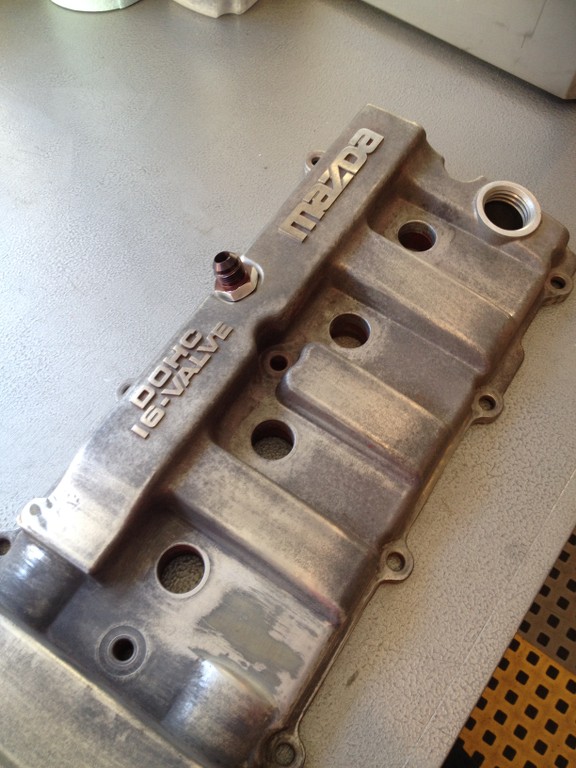 626 Valve cover. Had legendboy weld in the fittings for my custom dual can PCV system.
Painted up with 3 coats of color and two coats of clear (engine enamel.)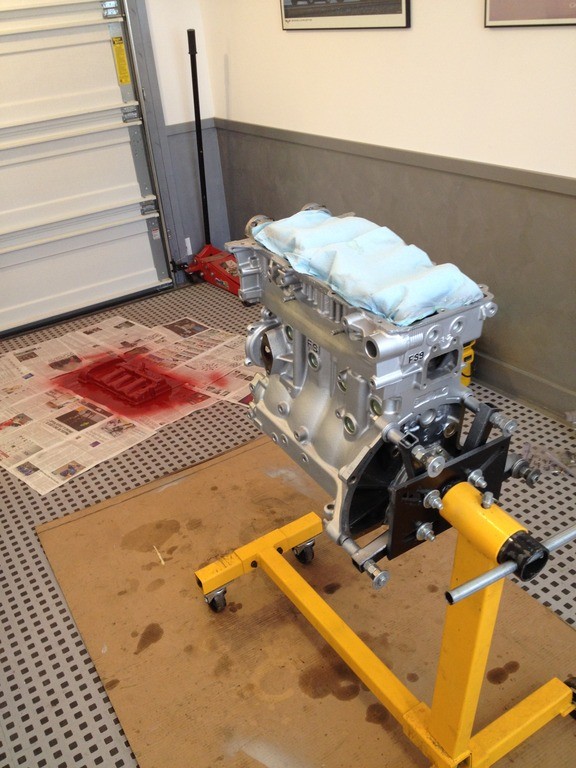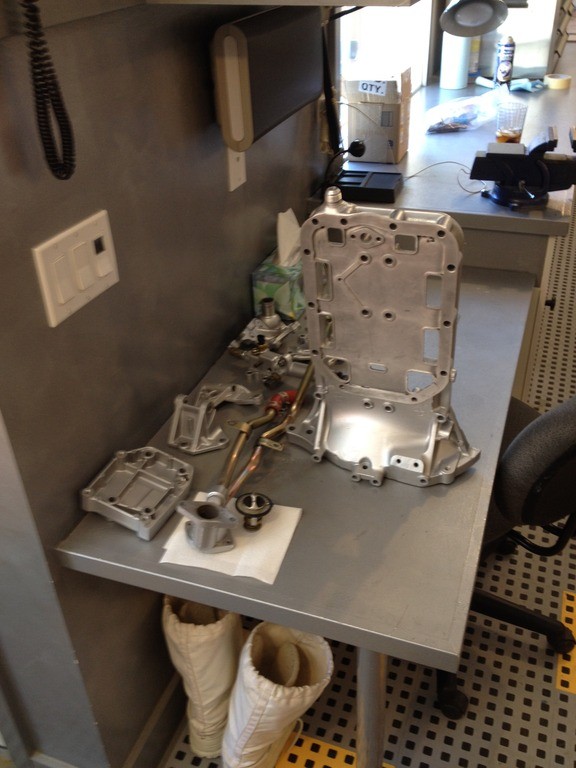 Had legendboy also weld up a crack in my modified windage tray. Oil return for external PRV can be seen.
After the block was dry, all threaded holes were re-tapped to remove any paint.