Year: 2006
Make: Mazda
Model: RX-8
Price: $11000
Mileage: 34000
Color: Dark Cherry Micah
Private or Dealer Listing: Private Listing
Location (US State/Canada/Int): TN
Hi all, im selling my #45 Shinka with a clean TN Title. Dark Cherry Micah, Manual 6-speed with 34,000 miles and counting. Everything is completely stock with the Shinka package: sun roof, fog lights, keyless start and entry (2 keys), heated seats, leather interior, Bose sound system, ect... Interior and exterior is in pristine condition, no mechanical issues.
I have a recent vehicle history report and more pictures to share if you are interested. I can also provide videos of hot and cold starts. Drives strong, if anyone is seriously interested in the vehicle and is concerned about compression i can take it to Mazda to have the compression test done.
If you are interested send me a personal message and ill send you my contact information.
Thanks!
Joe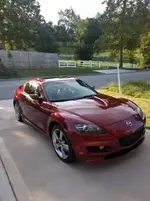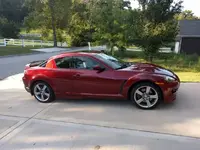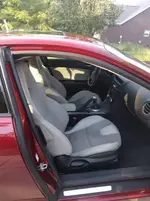 Last edited: