Alright. Buy it now while you can. You wont find this again in the states. I am going a different route with suspension. I am selling my fully Adjustable Trust (Greddy) DMR Coilover Set w/ RSR panhard for the 1999-2006 Mazda MPV. See pics for details. YES this price includes the fully adjustable RSR Panhard bar. The adjustable panhard bar is needed to obtain the right thrust when you van is lowered (much like the Mustang).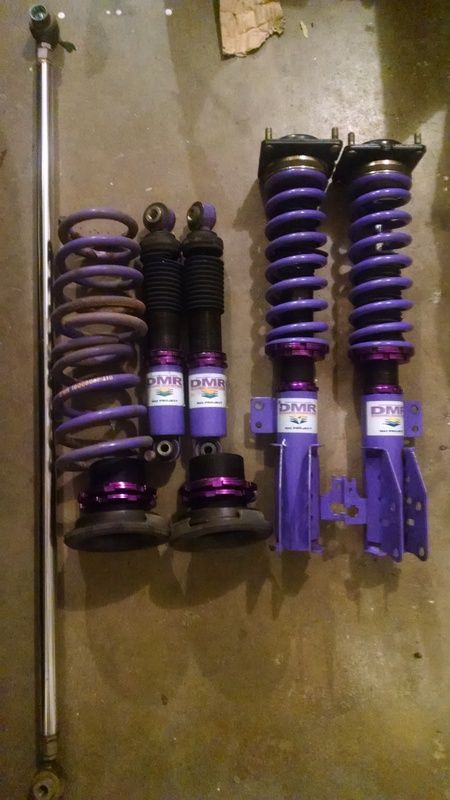 Notes:
-Boots are torn. Not a biggy. If it is a biggy to you then buy new boots.
-Some surface rust that came under the paint of the rear springs. Not a big deal
-The Shock/Struts felt solid. The rears dont rebound on their however there is plenty of compression in the shock. I thought they felt fine and functioned as they should. You can use a different or factory shock if you want to but they feel fine. No leaks anywhere
-Give me some time to remove this setup from my van. Once its removed it gets shipped via UPS or FEDex. I will provide tracking information
-RS-R Panhard bar is in awesome shape. Bushing are quite and in perfect condition. Not sure if a spacer is missing but it will bolt up.
-Everything pictured is what you get
-Ride wasn't harsh. Sporty stiff feel
Paypal only. $700 plus $50 shipping insured for the full amount to local 48 states. Please message me with any questions you have. Located in Seattle area