New to the forum, bought a white 2020 CX-5 Touring AWD last weekend. I've narrowed my wheel options down to these two.
18x8 +45 gloss black Mazda M011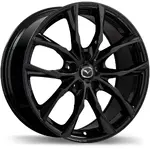 18x8 +35 gloss black Enkei TS-V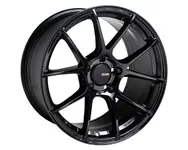 I'm looking for photos of these wheels mounted on a CX-5. I've been able to find 1 picture of a blue CX-5 with 18" M011 in the "show me your wheels" thread but that's it. The Enkei's only weigh 18.8 pounds which make them more tempting but I also want a somewhat stock look. Also if anybody wants to chime in on going with 235/60/18 over a 225/60/18 on an 8" wide wheel I'd love to hear your thoughts.
Last edited: